It takes a few simple steps to set an alarm on your Samsung Galaxy Watch 6 and 6 Classic, ensuring you never miss an important event or wake-up call.
If you own a Samsung Galaxy Watch 6 or 6 Classic, you have a powerful wearable companion on your wrist. Apart from tracking your fitness goals and keeping you connected, it also serves as a reliable alarm clock.
You can add an alarm to your watch using the watch itself, or via the phone.
Read: How To Enable/Disable 'Raise To Wake Screen' On Samsung Galaxy Watch 6/6 Classic
Set Alarm On Samsung Galaxy Watch 6 and 6 Classic
The first step is to locate the Alarm app on your Samsung Galaxy Watch 6 or 6 Classic. You can do this by pressing the Home Button. This will take you to the main screen of the watch.
Rotate the Bezel or swipe up to navigate through the apps until you find the Alarm icon. It resembles a ringing bell.
Once you've located the Alarm app, tap on the Alarm Icon. This will open the Alarm app and display your existing alarms (if any).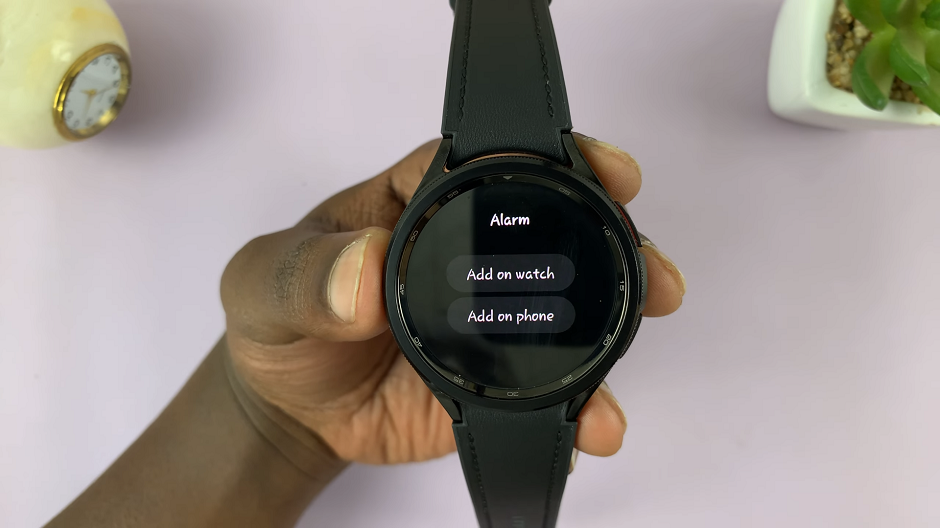 You will be presented with two options Add On Watch and Add On Phone. The Add On Watch option will allow you to create an alarm on your phone. The Add On Phone option will allow you to add an alarm from your paired phone.
Tap on either to create a new alarm.
With the alarm creation screen open, you can now customize the following options:
Time: Use the on-screen controls to set the time you want the alarm to go off.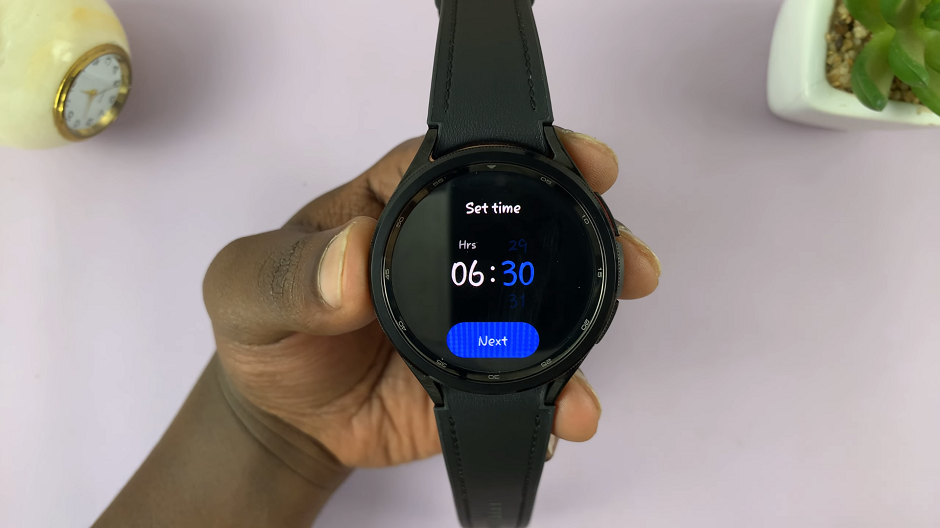 Repeat: Choose the days you want the alarm to repeat (if any). This is useful for daily routines or specific weekdays.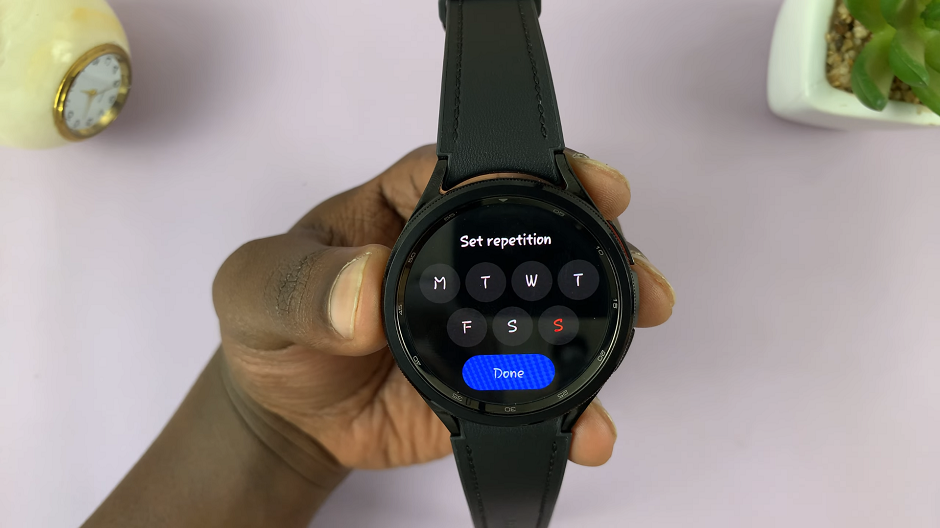 Alarm Tone: Select the preferred sound for your alarm. You can choose from the pre-installed tones or set a custom one. If you don't want a tone, toggle the tone off. Your alarm will now vibrate only.
Vibration: Toggle this option on or off based on whether you want the watch to vibrate when the alarm goes off. You can also select the vibration pattern to use when the alarm rings.
Snooze: Decide if you want the option to snooze the alarm. If you do, you can leave it on and select the snooze time duration. If you don't want to snooze, you can turn it off.
Alarm Name: You can give your alarm a name that will be displayed every time it goes off. This will also help you tell it apart from the rest of the alarms.
Complete Alarm Set Up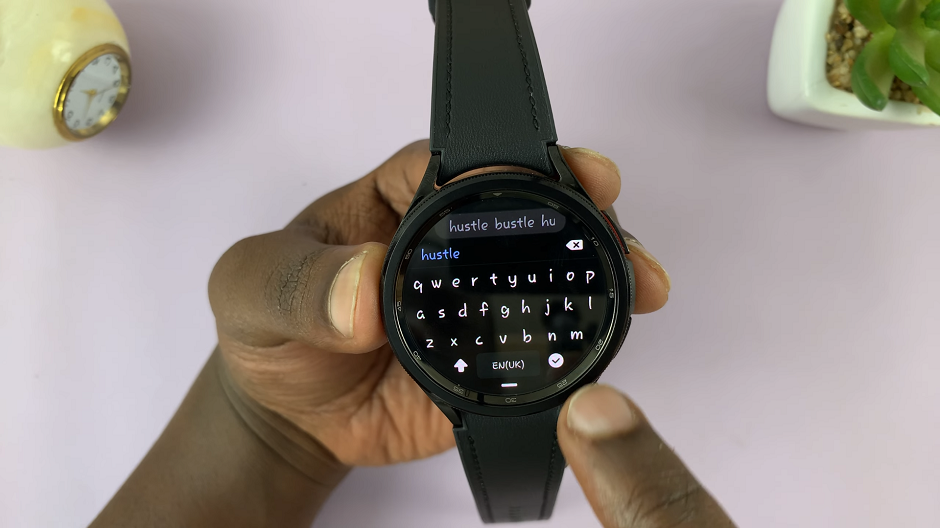 After customizing your alarm settings, make sure to tap on Save to confirm your settings.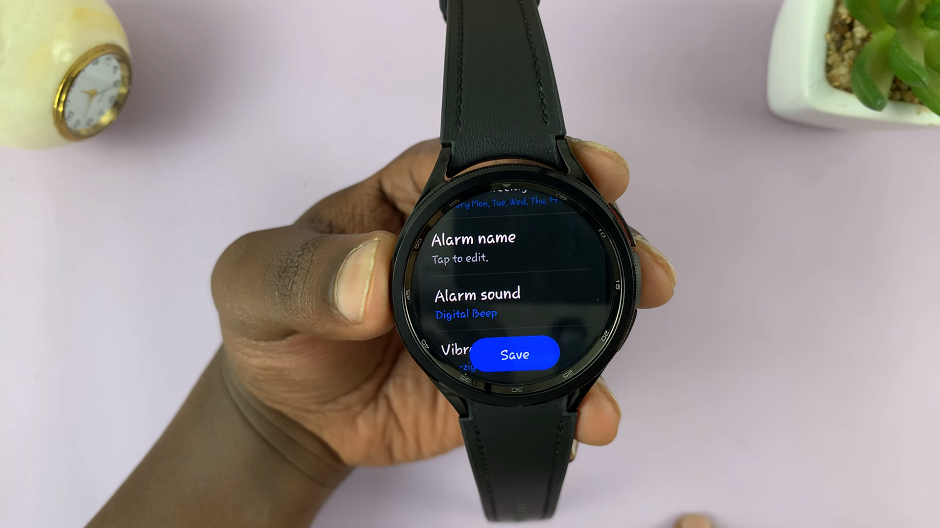 Finally, activate the alarm. Ensure the alarm switch is turned on. This is usually represented by a toggle switch. You can also turn it off when you don't want it to go off.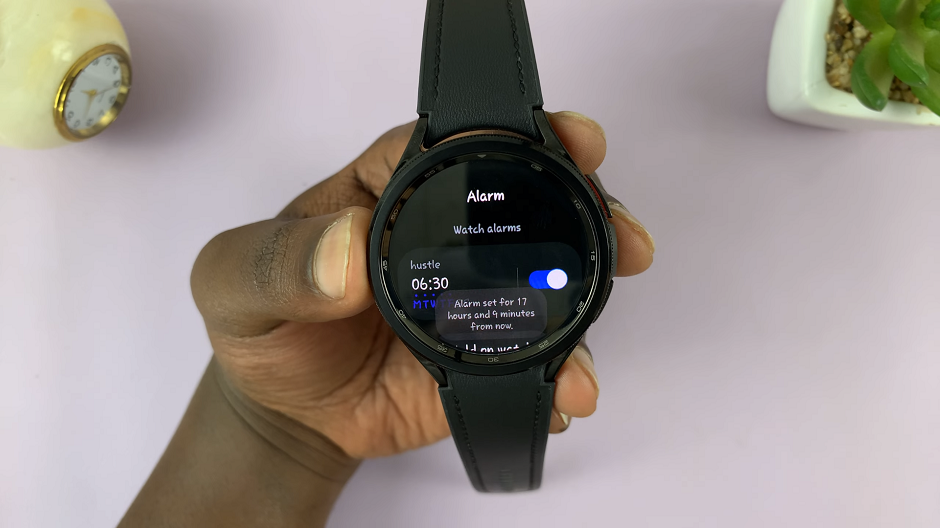 Pro Tips
Voice Commands: You can also use voice commands like Set an alarm for 7 AM to quickly set an alarm on your Galaxy Watch.
Custom Ringtones: If you have a specific audio file you'd like to use as an alarm tone, you can upload it to your watch via the Galaxy Wearable app.
By following these straightforward steps, you can easily set alarms on your Samsung Galaxy Watch 6 or 6 Classic. Whether you need a reminder for a meeting, a workout session, or simply to wake up in the morning, your Galaxy Watch has got you covered.
Watch: How To Enable / Disable 'Turn Bezel To Wake Screen' On Samsung Galaxy Watch 6 / 6 Classic