If you've been wondering whether or even how you can watch YouTube on your Samsung Galaxy Watch 6/6 Classic, we've got you covered.
In this guide, we'll walk you through the steps to unlock this entertainment option and make the most of your Galaxy Watch experience.
In an era of wearable technology, the Samsung Galaxy Watch 6 and 6 Classic stand out as versatile smartwatches packed with features to enhance your daily life. One such feature is the ability to watch YouTube videos directly on your wrist.
Watch: How To Enable Swipe To Type On Samsung Galaxy Watch 6 / 6 Classic
Watch YouTube On Samsung Galaxy Watch 6/6 Classic
The first step to watching YouTube on your Samsung Galaxy Watch 6 or 6 Classic is to make sure you're connected to the internet. Next, install the Samsung Internet app. Follow these simple steps:
Open the Google play Store app on your Watch. Search for Samsung Internet in the search bar.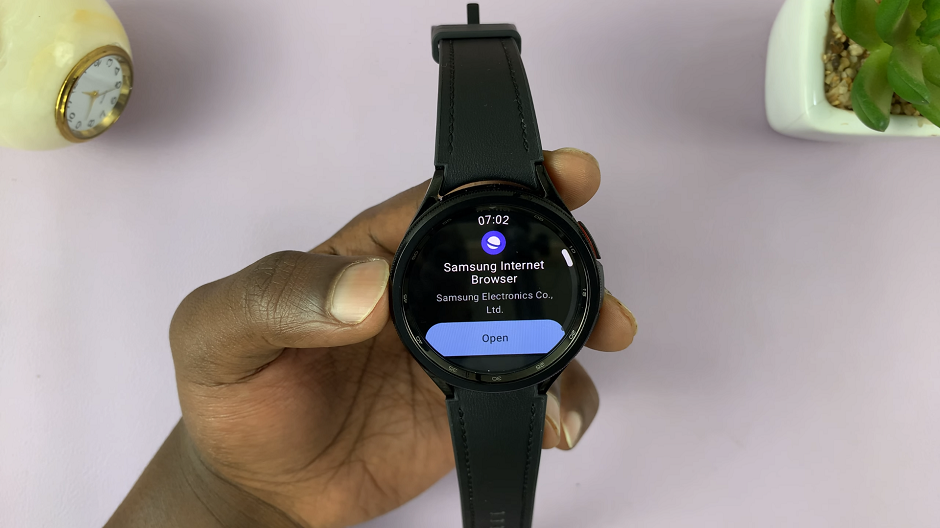 Select the Samsung Internet app from the search results. Make sure it's from Samsung Electronics Co., Ltd. Tap Install to download and install the app on your Galaxy Watch. If it's already installed, tap on Open to get directly into Samsung Internet.
Step 2: Once the app is installed, navigate to the app menu. Locate and select the Samsung Internet app icon.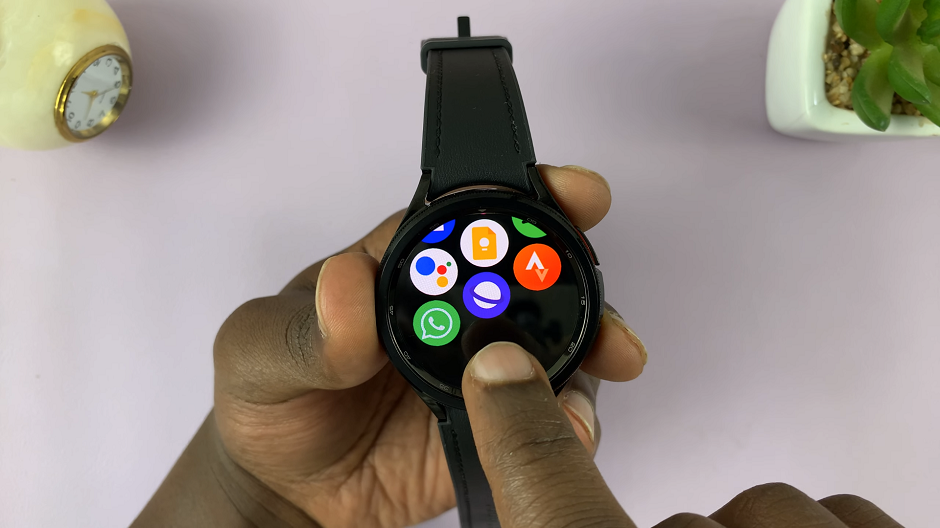 The app will open and you can search for YouTube if it isn't already in the bookmarks. Tap on the YouTube.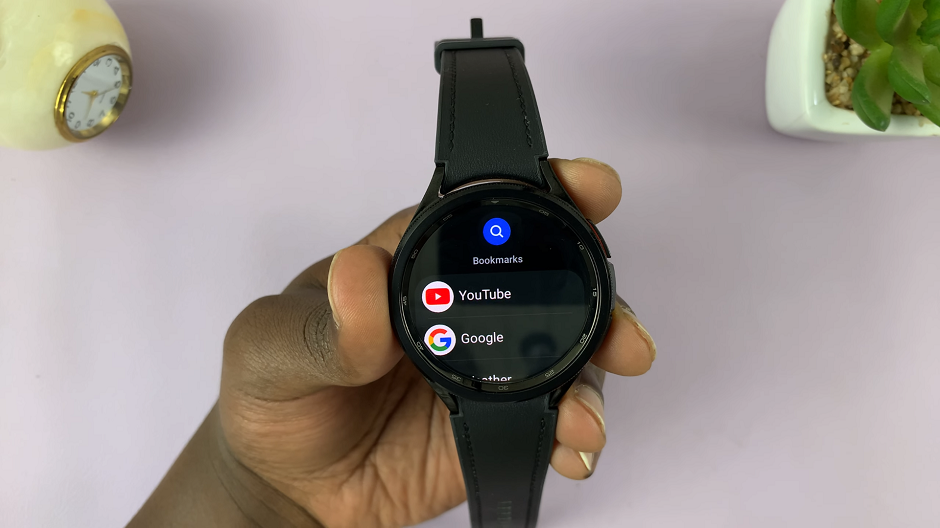 To browse and search for videos or channels on the YouTube app, tap on the search bar. Use the rotating bezel or the touch screen to enter your search query.
Press the confirmation button to initiate the search. Browse through the search results using the bezel or swipe gestures.
To control video playback, tap on a video thumbnail to open it. Use the following controls:
Rotate the bezel left or right to adjust the volume. Tap to play or pause the video. Swipe left or right to skip forward or backward in the video.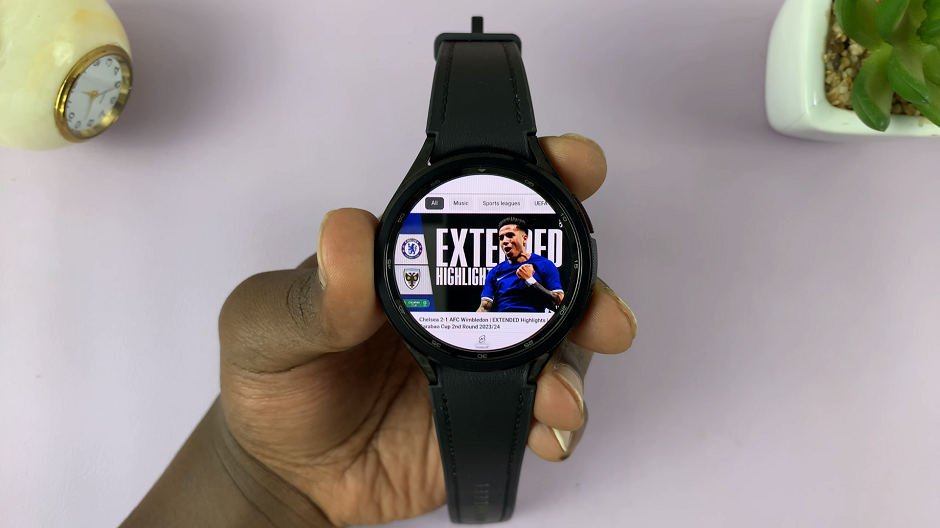 To navigate through YouTube while the video is playing, tap and hold then drag from the upper screen of the watch to see the corners of the YouTube page. This is where you can access YouTube functions such as the search icon, hamburger menu and profile icon.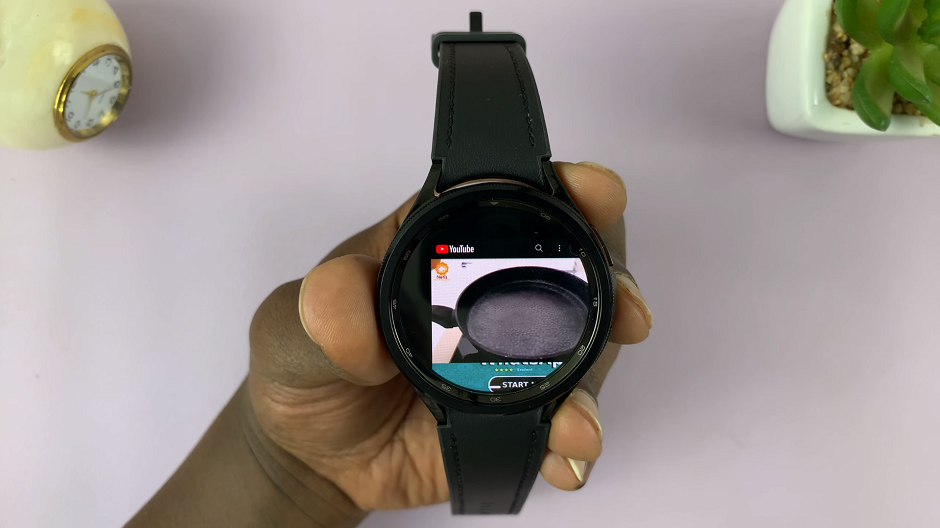 Use the back button to go one step back to the previous menu or page.
Troubleshooting Tips
In case you encounter any issues while using YouTube on your Galaxy Watch, verify that your smartphone has an active internet connection.
With the ability to watch YouTube videos on your Samsung Galaxy Watch 6 or 6 Classic, you can now enjoy your favorite content without the need for a phone. This feature adds a new dimension to the capabilities of these impressive smartwatches, making them even more essential in our connected world. Give it a try and elevate your Galaxy Watch experience today!
Read: How To Enable/Disable 'Show Charging Information' On Samsung Galaxy Watch 6/6 Classic