The Samsung Galaxy Watch 6 and 6 Classic are impressive smartwatches that offer a range of features to enhance your daily life. One important aspect of using a smartwatch is ensuring your data and personal information remain secure.
To achieve this, setting up a lock screen PIN is a fundamental step. With a PIN in place, only you or someone who knows the PIN can access your watch and the data it contains. This is especially crucial if you store sensitive information, use mobile payments, or simply want to keep your watch secure from prying eyes.
In this guide, we'll walk you through the process of setting up a lock screen PIN on your Samsung Galaxy Watch 6 or 6 Classic.
Watch: How To Enable 'Watch Only' On Samsung Galaxy Watch 6
To Set Up Lock Screen PIN On Samsung Galaxy Watch 6
Firstly, press the Home/Power button or raise your wrist to wake up the watch's display. Swipe up from the bottom of the watch face to open the quick settings menu.
Next, in the quick settings menu, tap on the gear-shaped Settings icon to access the Settings menu. At this point, scroll through the settings menu and select the "Security & Privacy" option.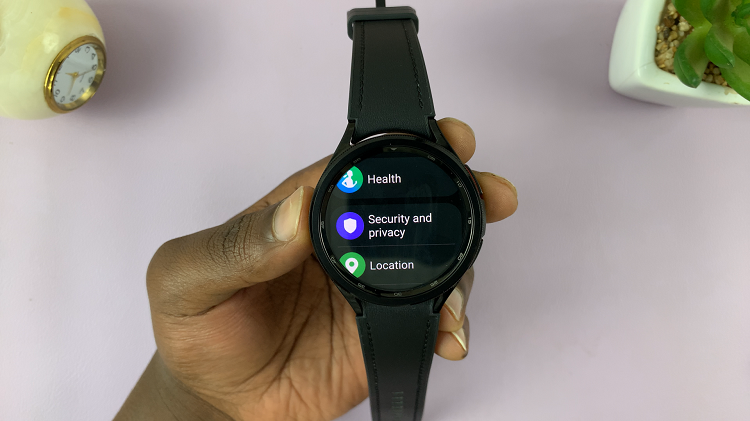 Within the Security settings, tap on "Lock Type" and type your current screen lock when prompted. At this point, tap on the "PIN" option. You'll be prompted to create a 4-digit PIN. Enter your desired PIN code twice to confirm it. Make sure to choose a PIN that is easy for you to remember but difficult for others to guess.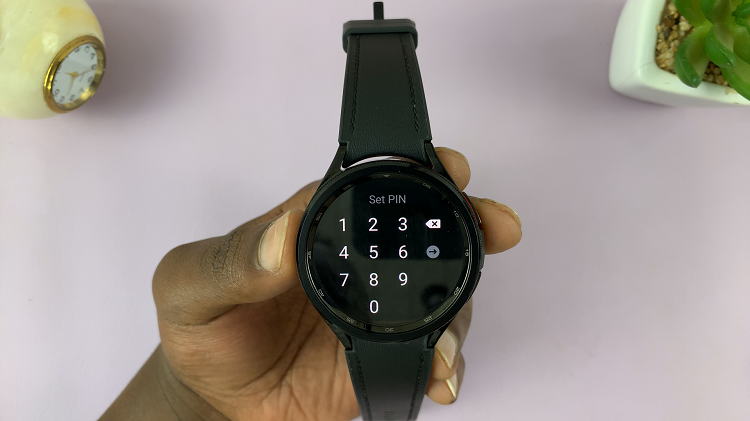 After entering the PIN code twice, tap on the check mark to confirm your choice. To ensure that your PIN is set up correctly, lock your watch by taking it off your wrist or by using the power button, and then try unlocking it with the newly created PIN.
And that's how to set up lock screen PIN on the Samsung Galaxy Watch 6. By following the steps outlined in this guide, you can enjoy the convenience of your smartwatch while knowing that your personal data remains protected from unauthorized access.
Read: How To Turn 'Offer to Save Passwords' On & Off In Google Password Manager On Galaxy S23