In a world where technological advancements continue to reshape the way we interact with our devices, voice typing has emerged as a revolutionary tool for those seeking a hands-free and efficient communication experience.
Google Pixel 8, known for its cutting-edge features, takes this convenience a step further by integrating a powerful voice typing functionality.
In this guide, we'll walk you through the comprehensive step-by-step process on how to use voice typing on your Google Pixel 8.
Also Read: How To Save Audio Recordings To Files App On Google Pixel 8
How To Use Voice Typing On Google Pixel 8
Open the "Settings" app. Once inside, locate and select the "System" option. Within the System settings, find and select "Keyboard." From there, tap on "On Screen Keyboard." This will lead you to the heart of your typing customization options.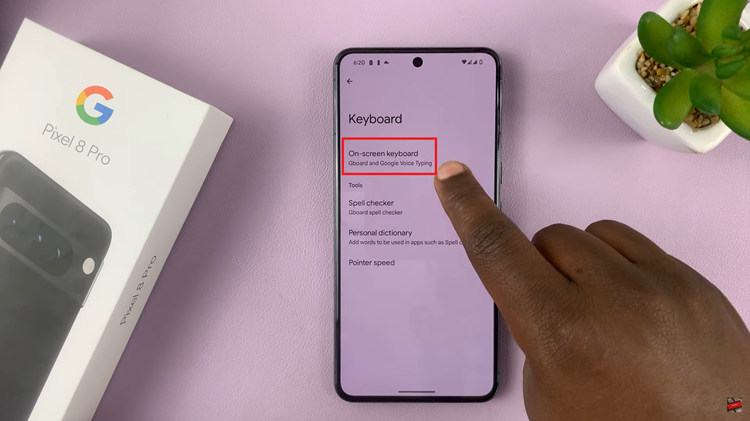 Under On Screen Keyboard, locate and tap on "Gboard." Within the Gboard settings, find the option for "Voice Typing." Ensure that this feature is enabled. Additionally, you have the option to enable "Faster Voice Typing" for an even more seamless experience.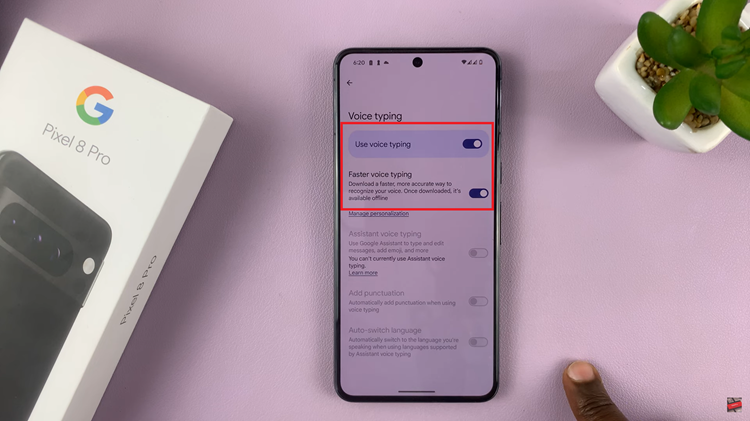 Now that you've configured your voice typing settings, it's time to put them to use. Open a document or a text message, and when the keyboard appears, look for the microphone icon. Tap on it to activate voice typing mode.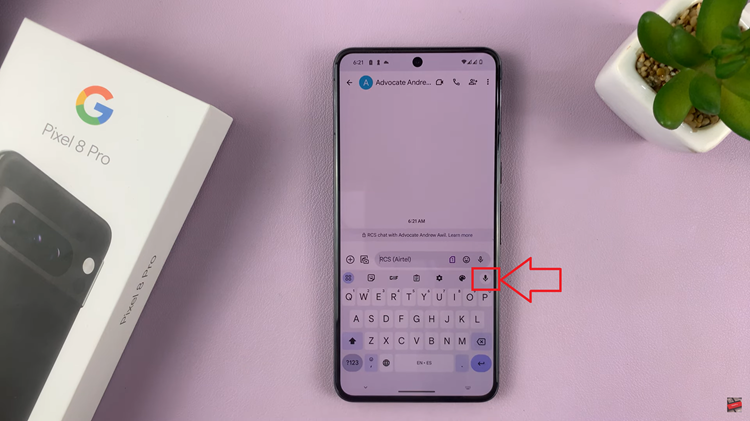 Once the microphone is activated, start speaking, and marvel as your words effortlessly transform into typed text on the screen. To conclude your dictation, simply tap the microphone icon again.
Watch: How To Connect 3 5mm Wired Headphones To Google Pixel 8 / Pro