Using Stand By Mode provides you with essential information at a glance without the need to fully unlock your device. Whether you want to quickly check the time, catch up on notifications, or view other critical details. Stand By Mode offers a convenient solution.
To take advantage of this feature, your iPhone must be running on iOS 17. Also ensure that Stand By is enabled in your settings. Additionally, your phone should be charging, placed on a stand in landscape mode, and the screen must be locked.
In this article, we'll guide you through the process on how to use Stand By mode on your iPhone. To take advantage of Stand By mode, you'll need to ensure that your iPhone runs is updated to iOS 17.
Also Read: How To Sync Media To iCloud On iPhone & iPad
How To Use Stand By Mode On iPhone
Before you begin, make sure your iPhone is updated to the latest iOS. Once you've confirmed that your iPhone is running iOS 17, ensure that Stand By is enabled or turned on. To do this, follow these steps:
Open the "Settings" app on your iPhone.
Scroll down and select the "Stand By" option.
Inside the Stand By menu, tap on the toggle switch next to "Stand By" to enable it.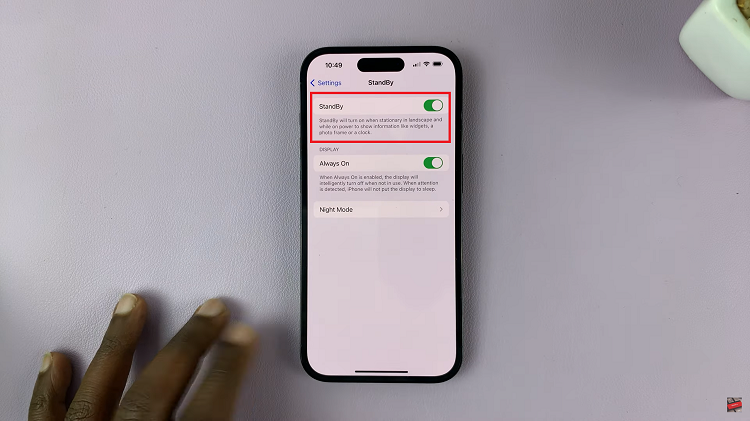 With Stand By mode enabled, your device will automatically go into Stand By Mode once all the necessary requirements are met. Stand By mode will be activated automatically when your iPhone screen is locked.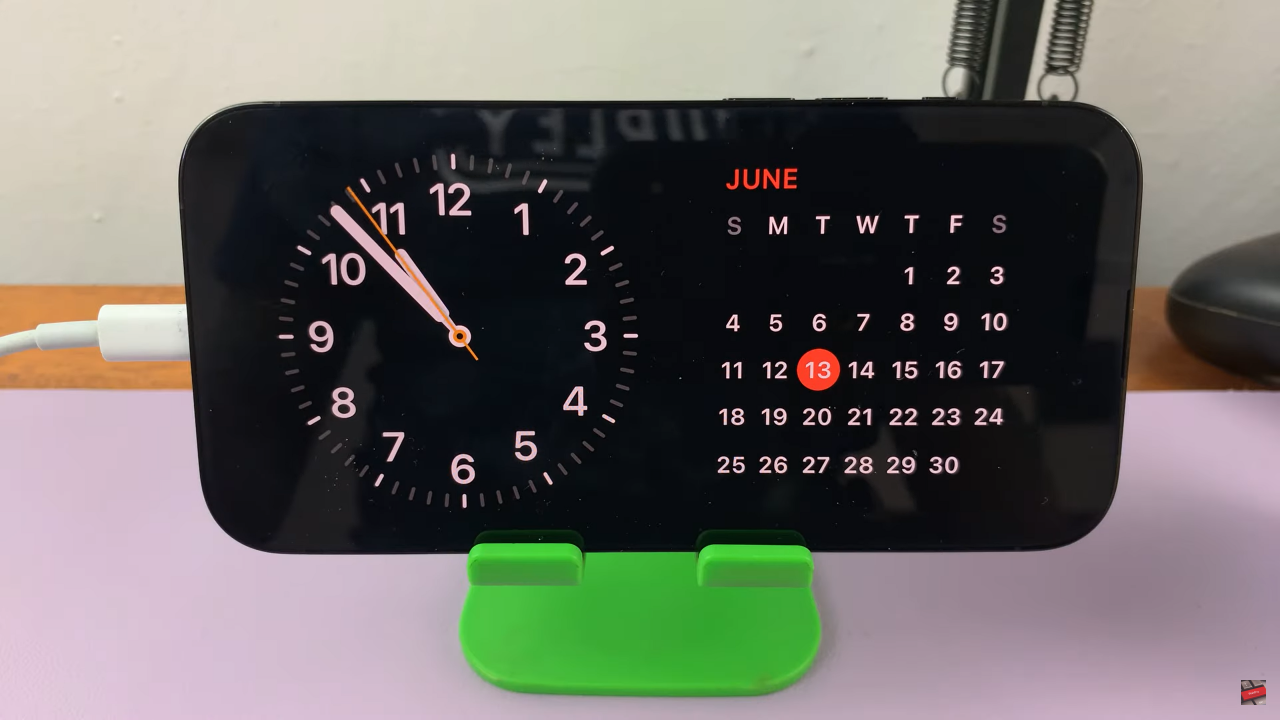 In addition to enabling Stand By mode, you can customize certain settings within the Stand By menu. Simply press and hold on the widget you would like to customize. Scroll through the list of available widgets and use the "–" to remove widgets. Tap on the "+" in the top left corner to scroll through your apps that can be added as widgets.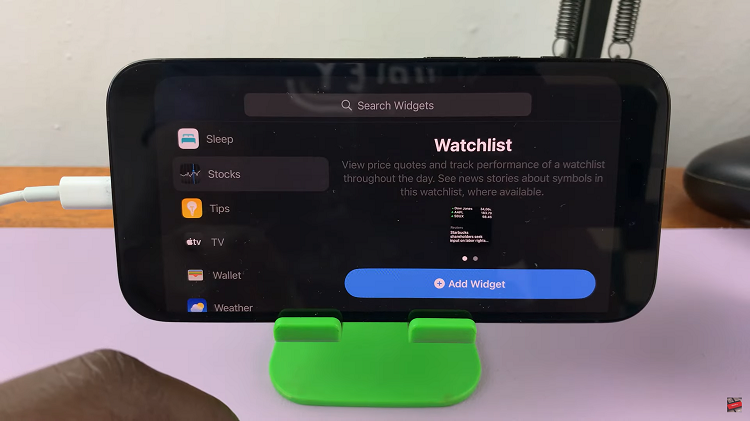 When you're finished customizing Stand By mode to your liking, simply tap on the "Done" button in the top right corner to save the changes made.
Watch: How To Disable Face ID For Private Browsing In Safari For iPhone