If you want to personalize your watch, there's no better way than to use your photo as a watch face on your Samsung Galaxy Watch 6/6 Classic.
The Samsung Galaxy Watch 6 and 6 Classic are powerful and stylish smartwatches that offer a plethora of customization options. One of the most personal ways to make your watch truly yours is by using a custom photo as your watch face.
In this guide, we'll walk you through the steps to achieve this, so you can have a watch face that tells your story.
Read: How To Adjust Volume On Samsung Galaxy Watch 6/6 Classic
Use Custom Photo as Watch Face On Samsung Galaxy Watch 6/6 Classic
To use a custom photo as a watch face on your Samsung Galaxy Watch 6/6 Classic, you will need to use the phone that is connected to your watch. So make sure your watch and phone are connected.
On your phone, go to the Gallery and find the photo you want to use as a watch face. Tap on it to open in full screen view.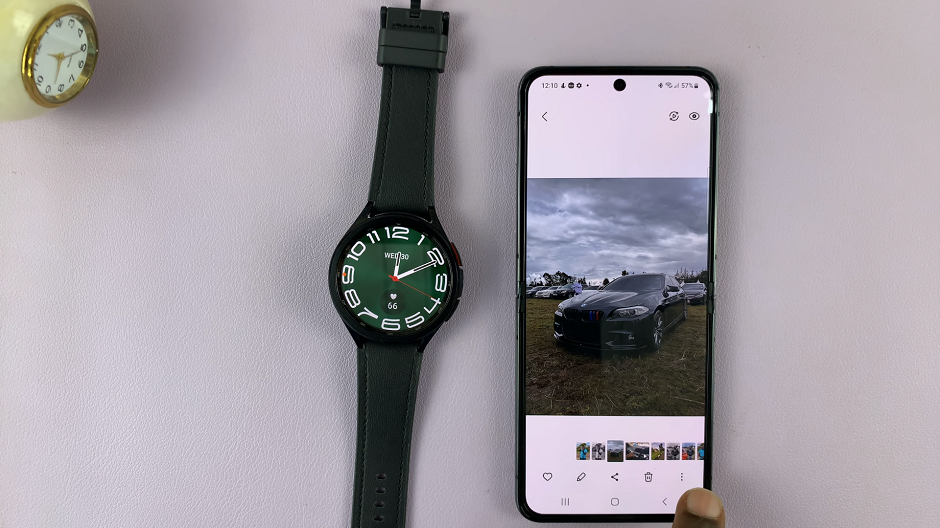 Tap on the three dots in the bottom-right corner of the photo's screen. From the options, select Set as Wallpaper.
Under Set as Wallpaper, select Watch face.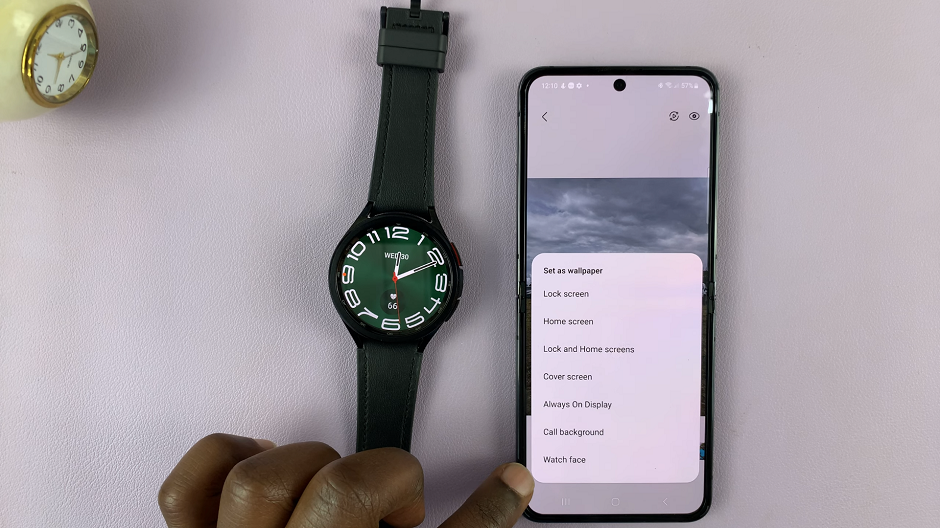 Select the watch face template you want to use. You can use the Photo, My Style, Pebbles or Photo sticker template.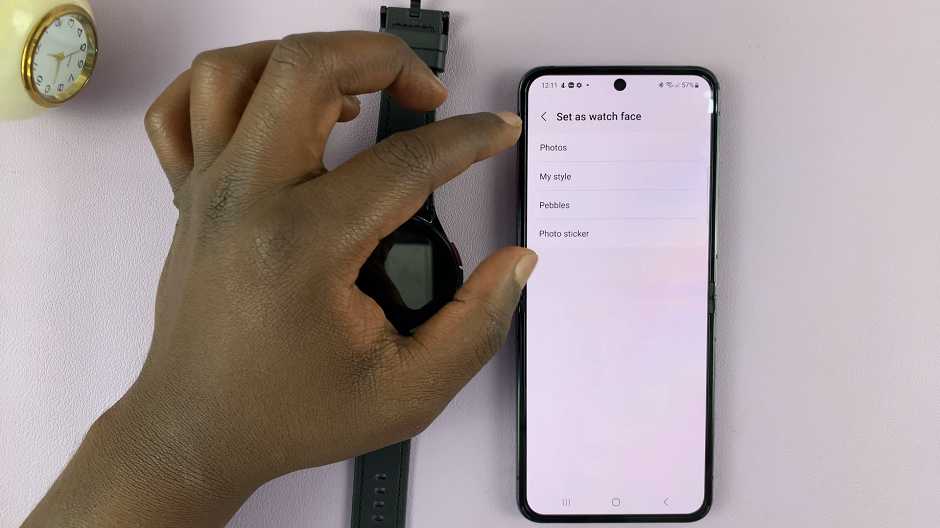 Now, it's time to make your photo fit perfectly on the watch face. You'll see options to adjust the position, zoom level, brightness and rotation. Play around with these settings until you're satisfied with how the photo looks.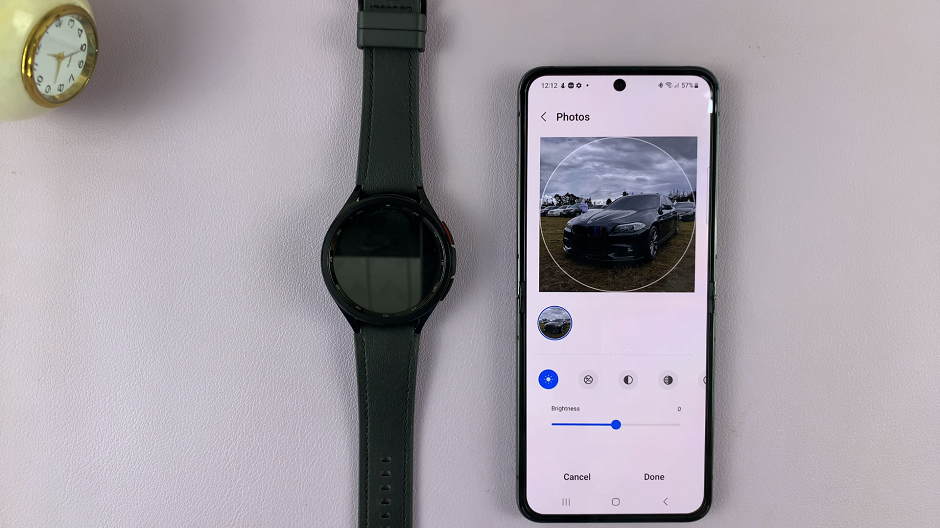 Set Custom Photo as Watch Face
Once you've fine-tuned your photo's position, hit the Done button. Your watch face will be created and you can now tap on Save. This ensures that your custom watch face is stored and ready for use whenever you want to switch to it.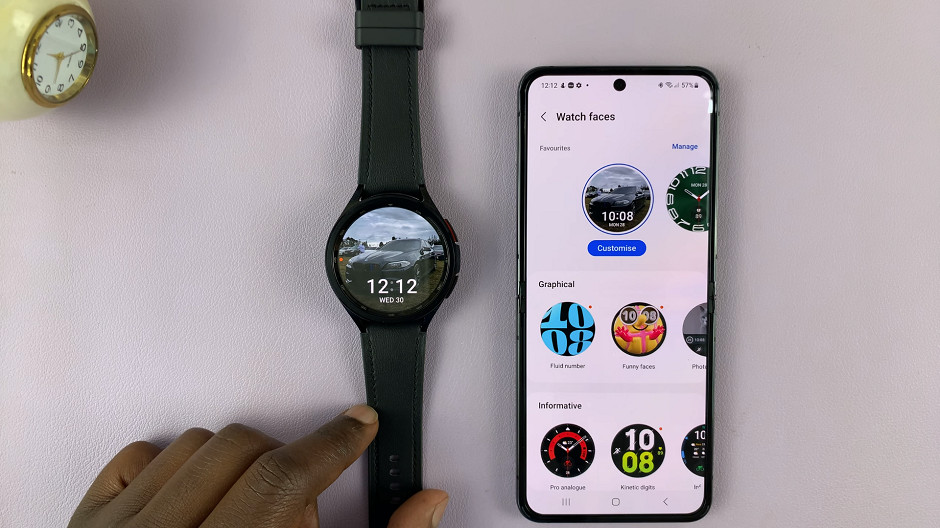 The watch face will also reflect on your watch immediately as your new custom watch face.
Congratulations! You've successfully turned your cherished photo into a unique watch face for your Samsung Galaxy Watch 6 or 6 Classic.
You can experiment with different templates and see which one you prefer for your watch face, from the choices mentioned earlier. Simply repeat the process above with a different photo or the same photo.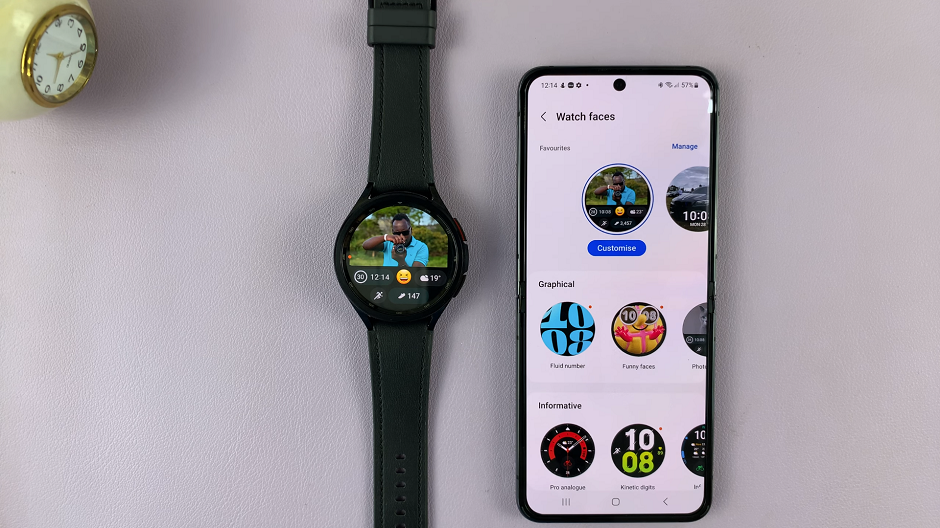 Remember, the process may slightly vary depending on software updates and versions, so it's always a good idea to consult your user manual or visit Samsung's official support page for any specific changes.
Now, every time you check the time, you'll be greeted by a watch face that holds personal significance, whether it's a photo of a loved one, a breathtaking vacation spot, or a source of inspiration.
So go ahead, make your Galaxy Watch truly yours, and wear your memories on your wrist!
Also Watch: How To Close Apps On Samsung Galaxy Watch 6 / 6 Classic