In this article, we'll guide you through the simple process of using a photo in your iPhone photo library as wallpaper for both the home screen and lock screen.
Your iPhone is not just a communication tool; it's an extension of your personality. One of the best ways to personalize your iPhone is by using a photo from your photo library as the wallpaper. Whether it's a cherished memory, a stunning landscape, or a work of art, setting it as your wallpaper can bring joy and make your device feel truly yours.
With just a few simple steps, you can transform your iPhone's appearance and showcase a meaningful image every time you use it. You can use the Photos app or the Settings app to set a photo as a home or lock screen wallpaper.
Read: How To Attach Files To Email On iPhone
Set Wallpaper with Photos App
Locate and open the Photos app on your iPhone. The Photos app is resembles a multicolored flower icon. It can be found on your home screen or in your app library.
Browse through your photo library and choose the image you wish to set as your wallpaper. Tap on the photo to open it in full view.
Once you have the desired photo open, look for the Share button. The Share icon is represented by a square with an upward arrow. It is typically located at the bottom-left or bottom-right corner of the screen. Tap on it to reveal the sharing options.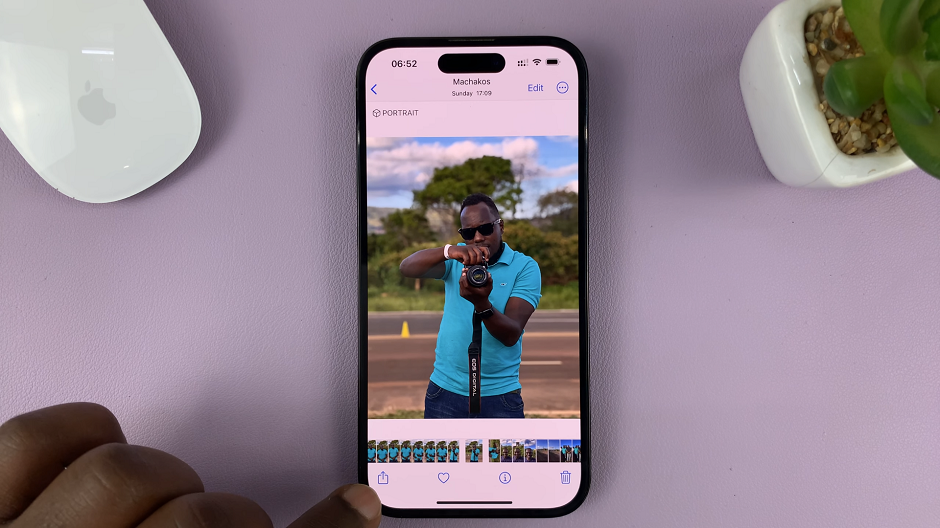 Among the various sharing options, you will find an option labeled Use as Wallpaper. Tap on it to proceed.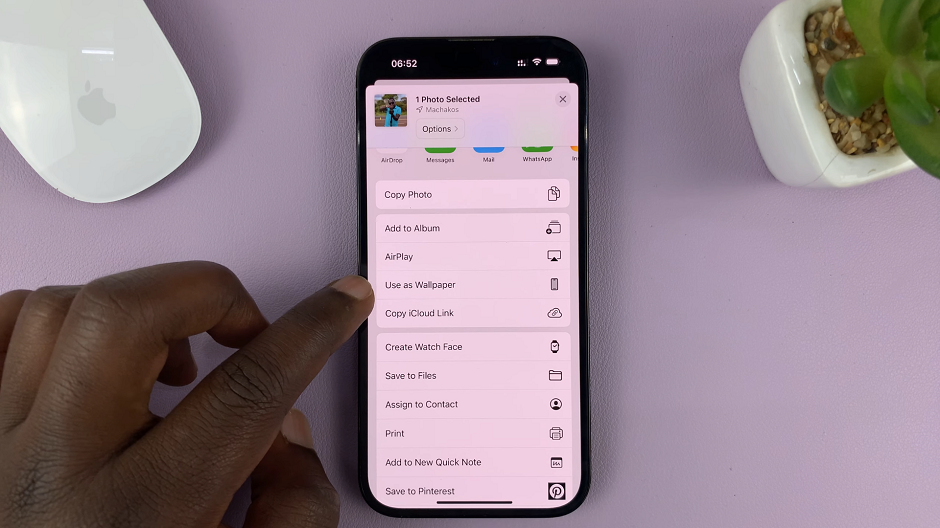 Next, a wallpaper customization screen will appear. Adjust the positioning and zoom level of the photo to your liking. You can also turn Depth Effect on or off the newer iPhones running iOS 16.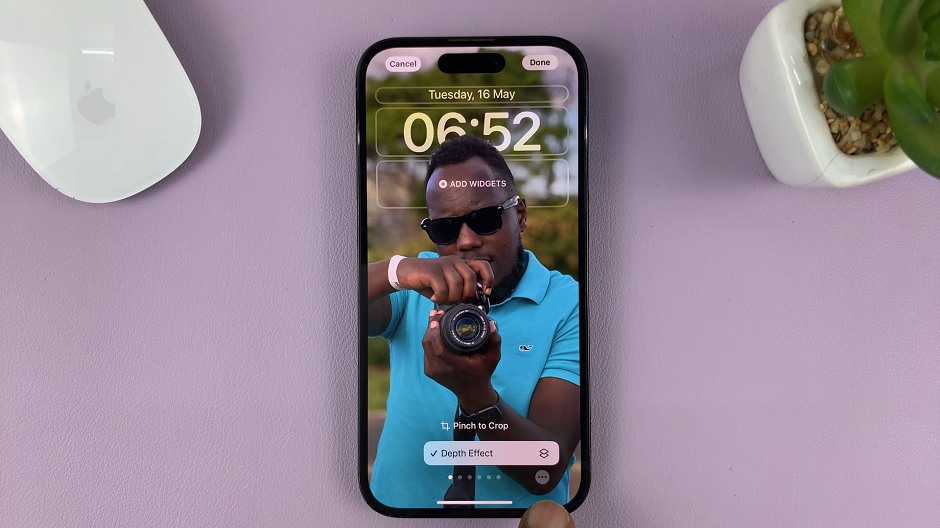 Use a Photo In Your iPhone Photo Library as Wallpaper 
Confirm the customization options, and with that, you can now choose whether you want to set the photo as your lock screen, home screen, or both. Proceed with the Set as Wallpaper Pair option or the Customize Home Screen one.
Make your selection and confirm your choice, by tapping on Done.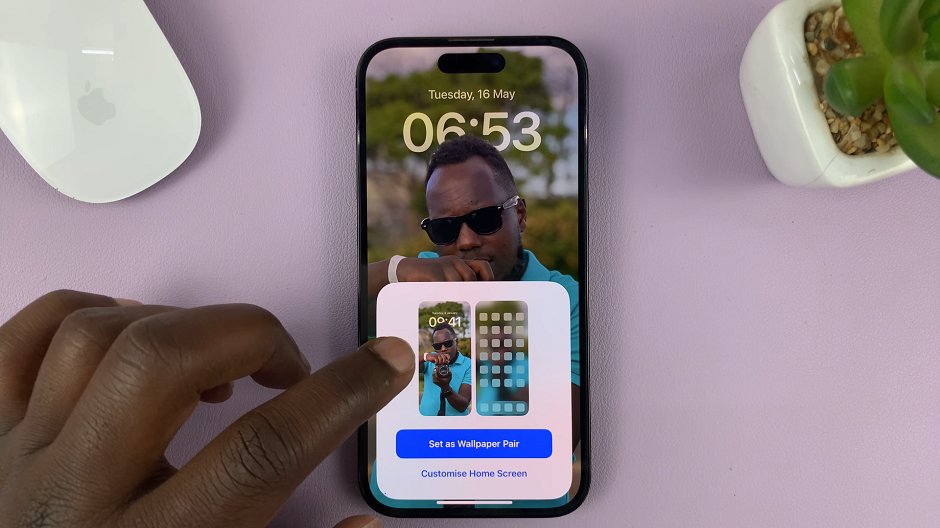 Set Wallpaper with Settings App
In the Settings app, you need to locate the Wallpaper option and tap on it to open the wallpaper settings.
Tap on the Home Screen or Lock Screen options to customize them according to your preference. Once you're through, tap on Done to confirm your changes.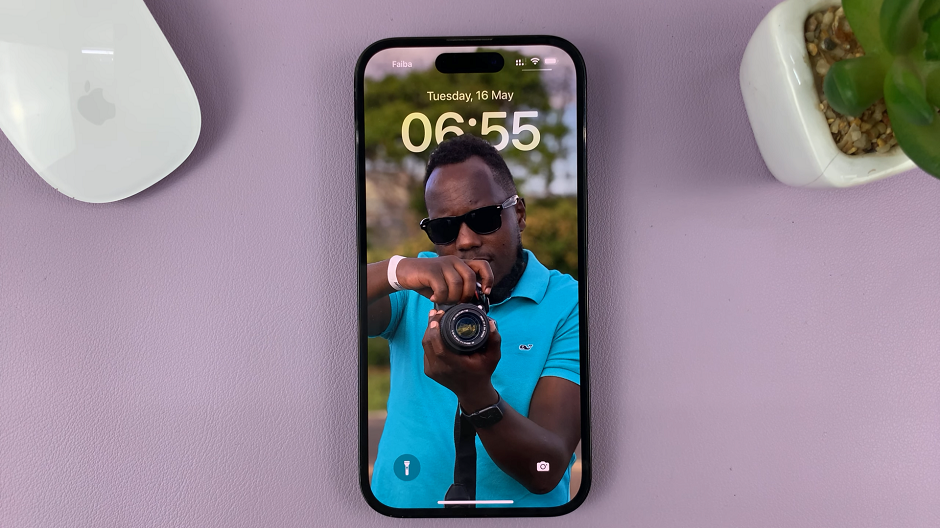 You will now be greeted by the image that holds special meaning to you, whenever you unlock your phone or access your home screen.
When you use a photo from your iPhone photo library as wallpaper, you get to personalize your device and make it truly your own. So go ahead, choose that perfect photo, and enjoy a more personalized and visually captivating iPhone experience.
Watch this: How To Hide Notification Center From iPhone Lock Screen