In an era where personal security is paramount, safeguarding our digital devices has become a top priority. The Samsung Galaxy Watch 6 and 6 Classic are powerful smartwatches that offer a plethora of features, but ensuring the security of your data is equally essential.
One way to achieve this is by setting up a lock screen pattern. In this guide, we'll walk you through the steps to establish this vital layer of security.
A lock screen pattern is a simple yet effective way to protect your Samsung Galaxy Watch 6 or 6 Classic. It prevents unauthorized access to your device, ensuring that only you can access your valuable information, notifications, and apps.
Watch: How To Turn ON Samsung Galaxy Watch 6 / 6 Classic
Set Up Lock Screen Pattern On Samsung Galaxy Watch 6/6 Classic
To set up a lock screen pattern on your Samsung Galaxy Watch 6/6 Classic, press the home or power button to wake up your Galaxy Watch. Swipe down and tap on the Gear Icon: This will take you to the Settings menu.
Scroll down and select the Security and privacy option. This is where you can manage your device's security settings.
Under Lock type, you should see that None is the default. Likewise, any other option may be selected. Tap on this option to access the lock screen options.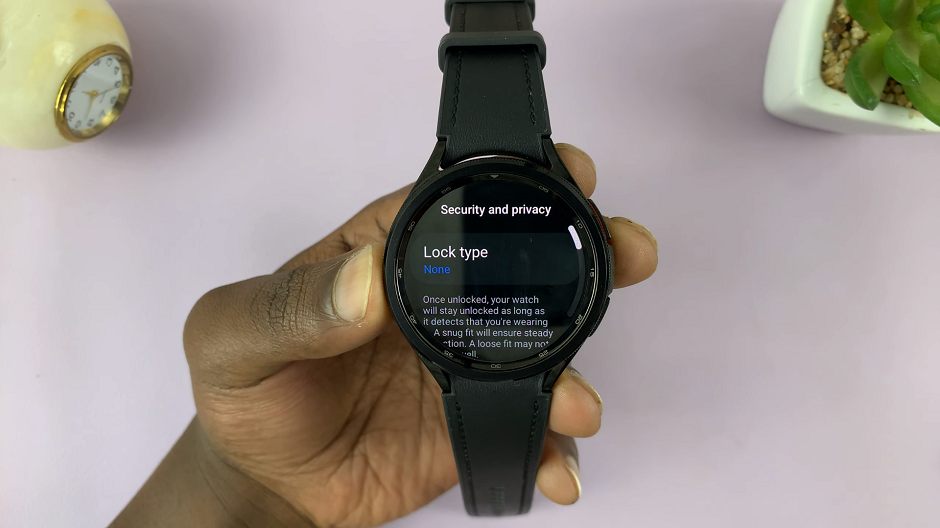 Under the Lock Type options, choose Pattern.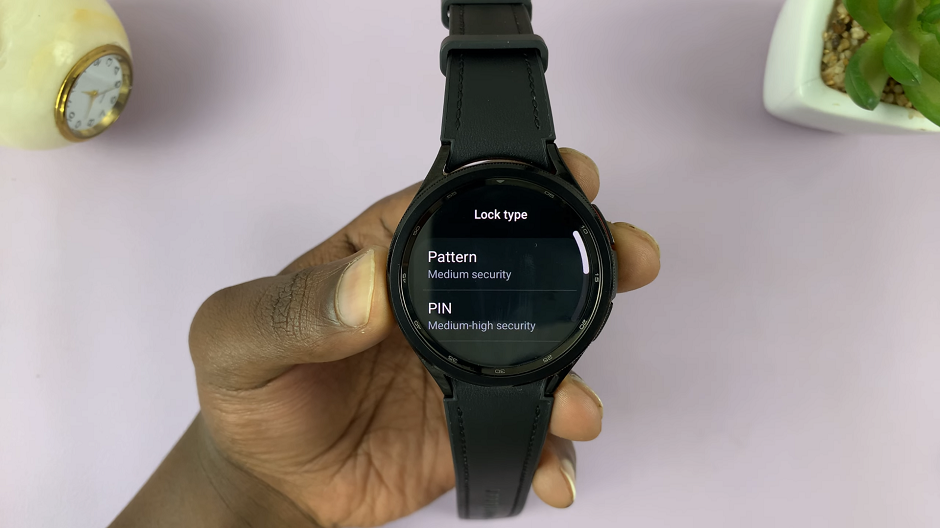 You'll be prompted to draw a pattern by connecting at least four dots. This will be your unique lock screen pattern. Ensure it's something you can easily remember but not predictable.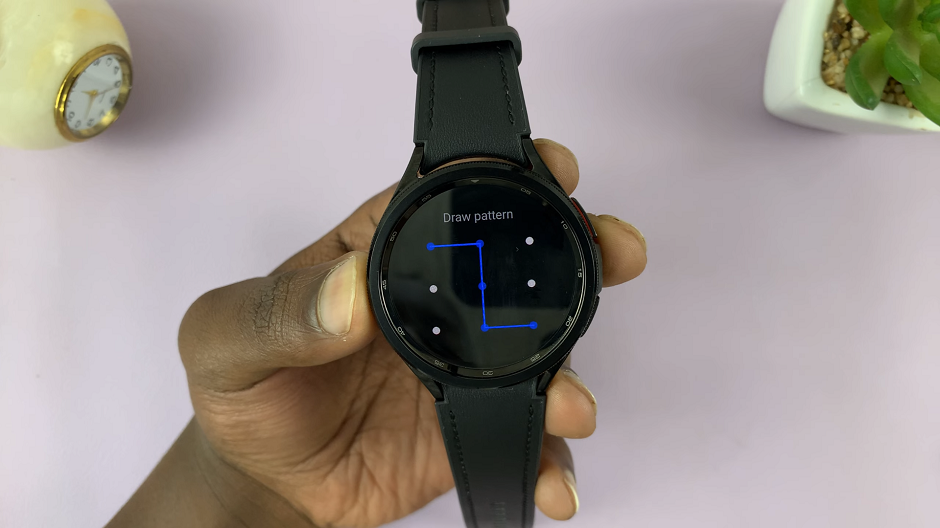 After drawing your new pattern, you'll be asked to redraw it to confirm. This step ensures you didn't make any mistakes while creating your pattern.
Congratulations! You've successfully set up a lock screen pattern on your Samsung Galaxy Watch 6 or 6 Classic. Your device is now more secure than ever, and you can enjoy all its features with peace of mind.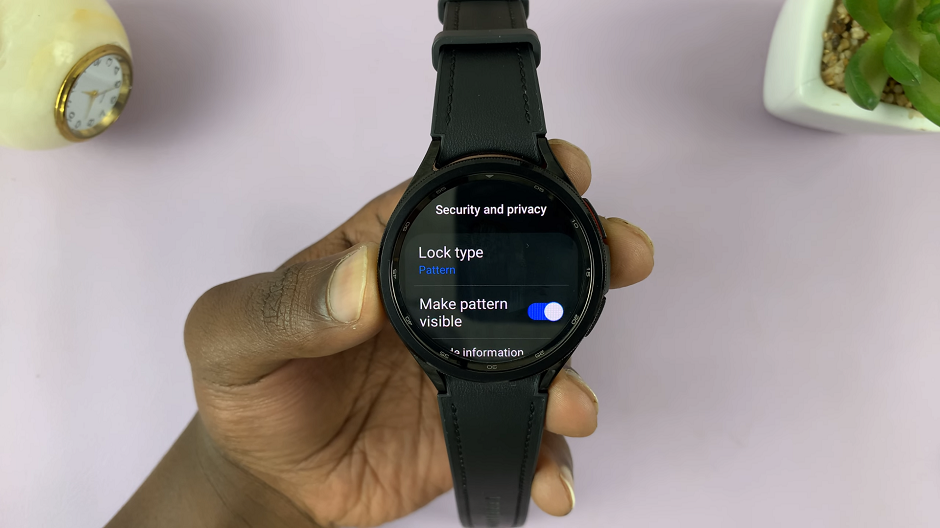 Lock your watch. Now, try unlocking it using your newly created lock screen pattern to ensure it works seamlessly.
Remember, regularly updating your security measures and staying vigilant against potential threats is essential in today's digital landscape. Stay safe, and enjoy your Samsung Galaxy Watch to the fullest!
Also Read: How To Set Up Google Assistant On Samsung Galaxy Watch 6/6 Classic