The Samsung Galaxy Watch 6 and 6 Classic are impressive smartwatches that offer a range of features to enhance your daily life. Like any electronic device, it's important to keep an eye on the available storage space to ensure smooth performance and functionality.
In this guide, we'll walk you through the steps to check the available storage space on your Samsung Galaxy Watch 6/6 Classic. Check and manage the storage space that you have on your smart watch.
By default, the Galaxy Watch 6 and Watch 6 Classic has a internal storage capacity of 16GB, so it would really take you a long while to fill this space up.
Watch: How To Set Up Lock Screen Pattern On Samsung Galaxy Watch 6 / 6 Classic
Check Available Storage Space On Samsung Galaxy Watch 6/6 Classic
Start by accessing the settings menu on your watch. On the watch face, swipe up on the screen to access the app menu. Locate and tap on the gear icon. This will take you to the Settings menu.
Within the settings menu, scroll down until you find the Battery and device care option. Tap on it to access more battery settings.
In the Battery and device care settings, look for an option labeled Storage. You will be required to grant the necessary permissions for storage, if you're accessing this option for the first time.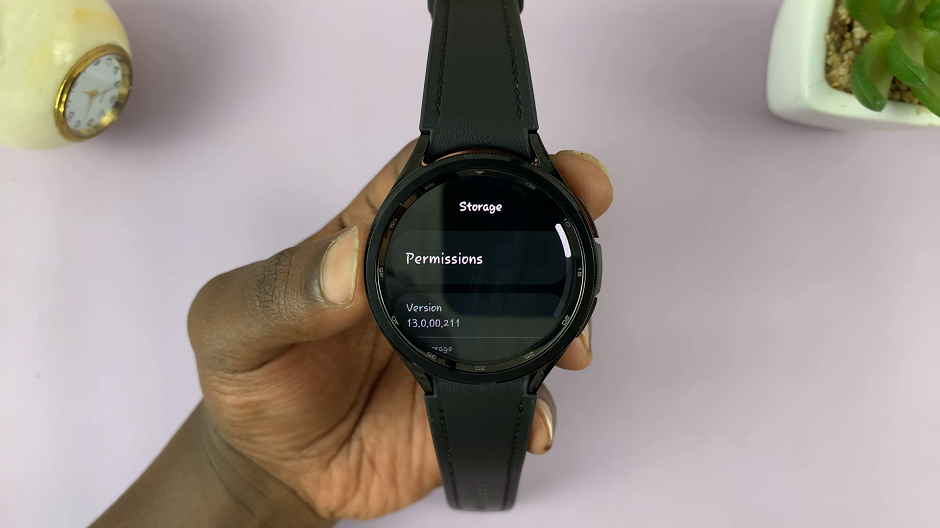 Tap on Permissions. Set the app permissions for Music & other audio and Photos & Videos from Don't allow to Allow. This will give you accurate data of how much space is left.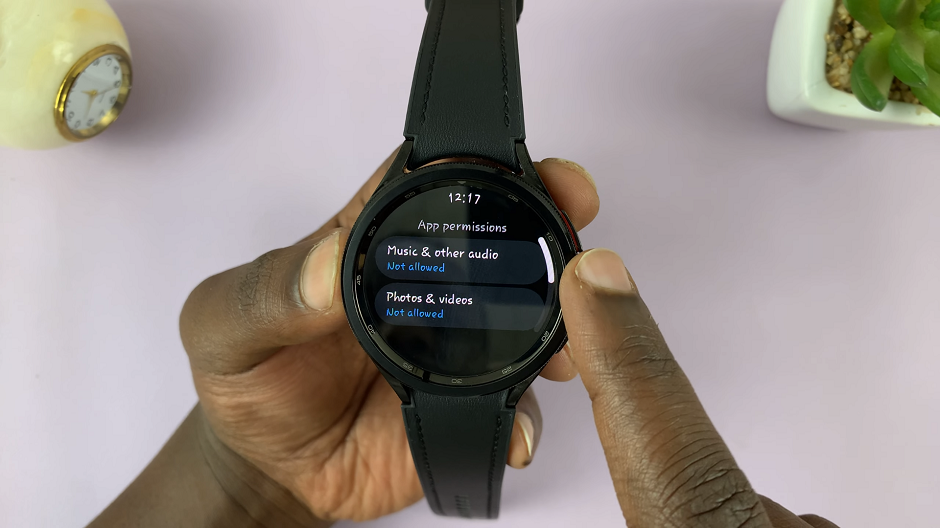 Once you've gone back to the storage option, tap on it to view a breakdown of your watch's storage usage. You will typically see information about both used and available space. For the available space, you need to get the difference between the total storage and used storage.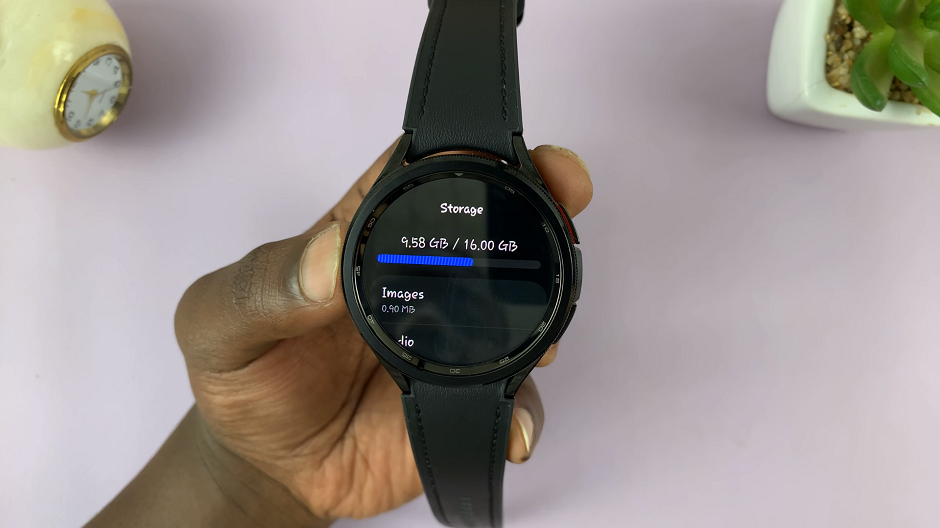 Tips for Optimizing Storage
To make the most of your Galaxy Watch's storage capacity, consider these tips:
Remove Unused Apps: Delete apps that you no longer use or need. This not only frees up space but can also improve overall performance.
Clear Cache: Some apps accumulate cache data over time, which can take up valuable storage space. Go into the app settings and clear the cache for specific applications.
Limit Media Downloads: If your watch supports media downloads, be mindful of the amount of content you sync. Opt for essential files to conserve storage.
Regularly Sync and Backup: If you have media or data stored on your watch, consider periodically syncing it with your paired device and backing it up to the cloud or a computer.
By following these simple steps, you can easily check and manage the available storage space on your Samsung Galaxy Watch 6 or 6 Classic. Regularly monitoring and optimizing storage will ensure that your smartwatch continues to operate at its best. Enjoy a seamless and efficient experience with your Galaxy Watch!
Read On: How To Adjust Google Assistant Volume On Samsung Galaxy Watch 6/6 Classic