In this guide, we will walk you through the simple steps to turn ON Silent Mode on your Samsung Galaxy Watch 6/6 Classic. Activate silent mode at will, every time you need to.
The Samsung Galaxy Watch 6 and 6 Classic are powerful wearables that offer a range of features to enhance your daily life. One essential function is Silent Mode, which allows you to discreetly receive notifications without any disturbances.
You can choose to have silent mode with vibrate only or completely mute. For this, two methods can be employed to activate silent mode.
Read: How To Set Up Lock Screen Pattern On Samsung Galaxy Watch 6/6 Classic
Turn ON Silent Mode On Samsung Galaxy Watch 6/6 Classic via Quick Settings
To turn on silent mode on your Samsung Galaxy Watch 6/6 Classic, begin by tapping the home button to wake the screen.
Swipe down from the top of the screen to reveal the quick settings panel. Locate and tap on the sound icon once to set the watch to vibrate mode and once again to mute. This is of course depending on which option you prefer.
Sound On: With the option on, you will have the sound on for all notifications and alerts.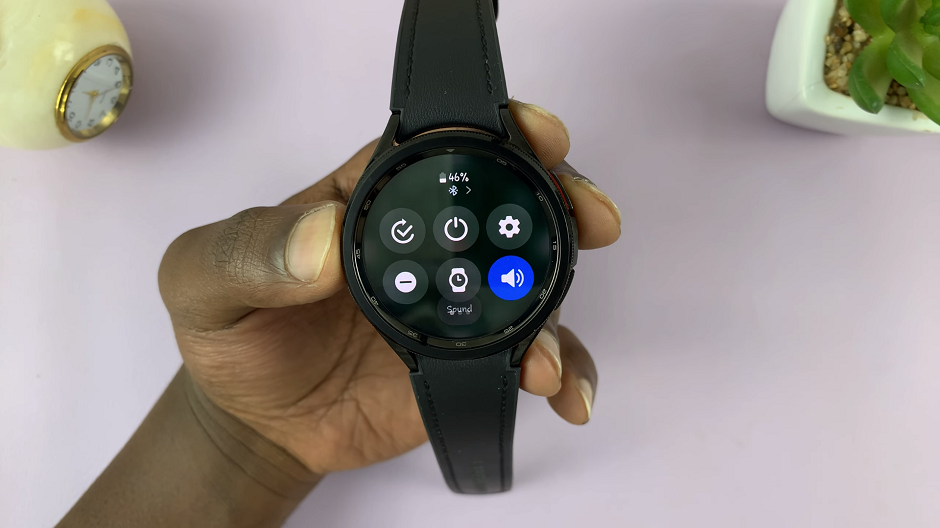 Vibrate: The watch will only vibrate on notifications and alerts, but will make no sounds.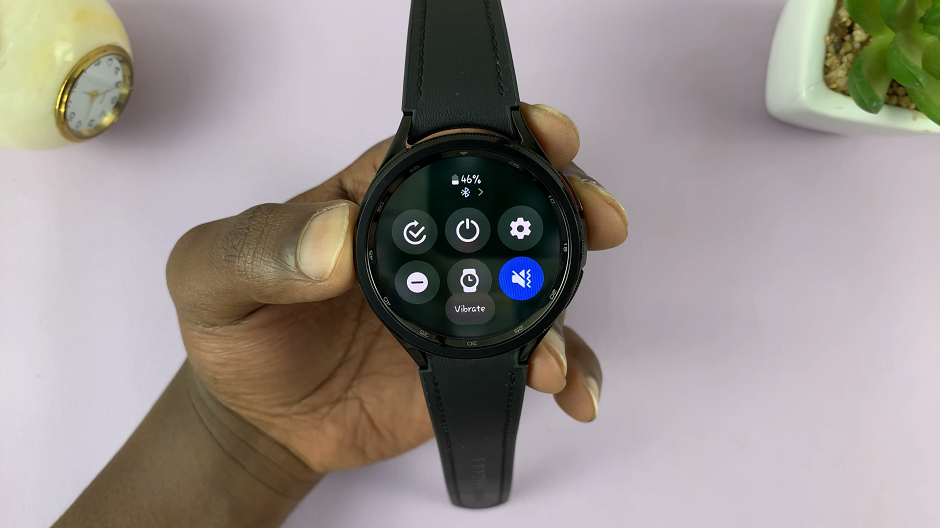 Mute: There will be no sounds for notifications and alerts at all. You may miss notifications, however, if you set the option to mute.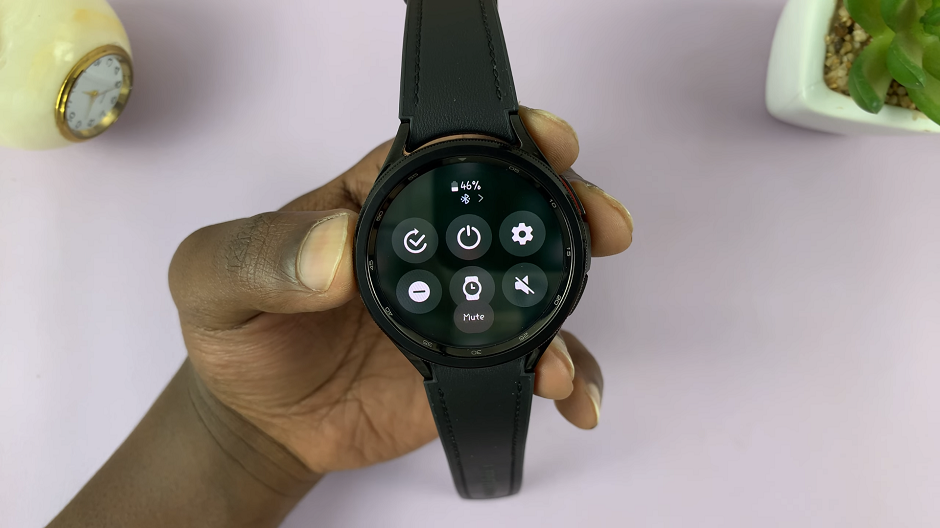 Turn ON Silent Mode via Settings App
To turn on silent mode via the Settings app, swipe up on the home screen of your Watch 6 or 6 Classic to access the apps menu. Then, tap on the Settings icon.
Inside the Settings menu, scroll down until you find Sounds and Vibration. Tap on it to enter the sound settings.
Within the Sounds and Vibration settings, you'll find options labeled Sound, Vibrate or Mute. Again, tap on either Vibrate or Mute, depending on which one you prefer.
Once Vibrate is enabled, your watch will vibrate for notifications, but it will not emit any sounds.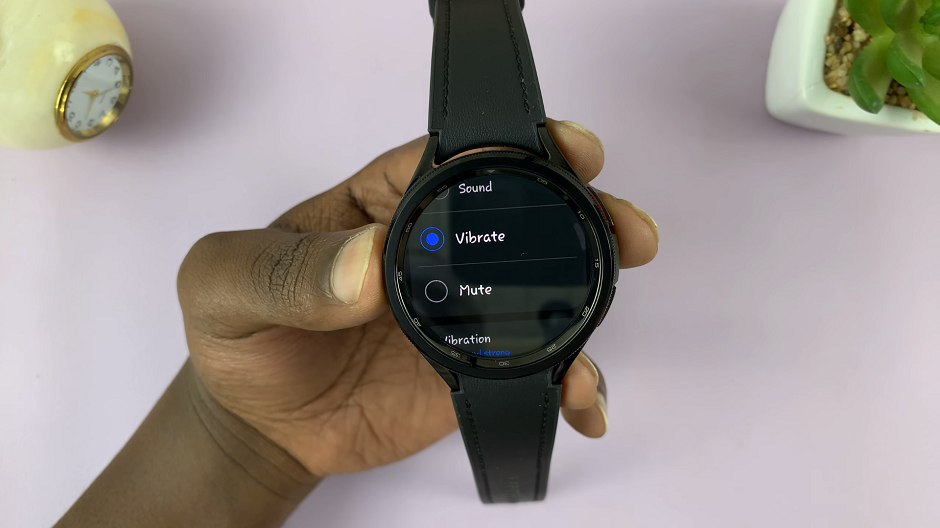 With Mute enabled, notifications will come in, but the watch will not emit any sounds.
Customize Silent Mode Preferences
Adjust Vibration Strength: If you want to fine-tune the vibration intensity, you can do so within the Silent Mode settings. Look for an option that allows you to customize the vibration strength to your preference.
Scheduled Silent Mode: You can also set Silent Mode to activate automatically at specific times, such as during meetings or while you're sleeping. This feature can be found in the Silent Mode settings.
Allow Exceptions: Some notifications may be too important to miss, even in Silent Mode. You can customize exceptions for specific contacts or apps, ensuring you're always reachable when it matters most.
Congratulations! You have successfully turned on Silent Mode on your Samsung Galaxy Watch 6 or 6 Classic. This feature proves invaluable in various situations, ensuring you can stay connected without causing disruptions.
Remember, customization is key. Take advantage of the additional options within Silent Mode settings to tailor it to your specific needs. Whether you're in a meeting, at a movie, or just need some peace and quiet, your Galaxy Watch 6 has got you covered.
Watch this: Samsung Galaxy Tab S9, S9+ and S9 Ultra: First Time Set Up – Step By Step