If you find the PIN annoying on your Galaxy Watch 6, you can remove the lock screen PIN on your Samsung galaxy Watch 6/6 Classic. Delete the PIN if you don't want it there anymore.
The Samsung Galaxy Watch 6 and 6 Classic are powerful wearables that offer a range of features to enhance your daily life. However, there may be times when you want to streamline access to your watch by removing or disabling the lock screen PIN.
Whether you've forgotten your PIN or simply find it more convenient to go without one, this guide will walk you through the steps to achieve just that.
Watch: How To Take Screenshots On Samsung Galaxy Tab S9, S9+ and S9 Ultra
Delete Lock Screen PIN On Samsung Galaxy Watch 6/6 Classic
To delete the lock screen PIN on your Samsung Galaxy Watch 6 or Watch 6 Classic, press the side button to access the apps. Tap on the gear icon to access the settings menu.
Scroll down and select the Security and privacy option. This is where you can manage your device's security settings.
Under Lock type, you should see that PIN has been selected. Tap on this option to access the lock screen options.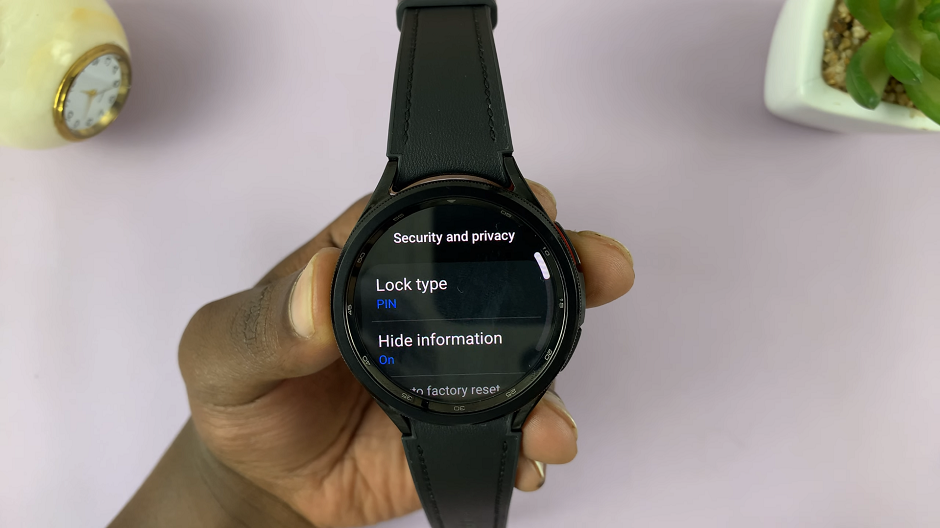 You will be prompted to enter your current PIN for verification. Once done, you'll see a list of available lock options.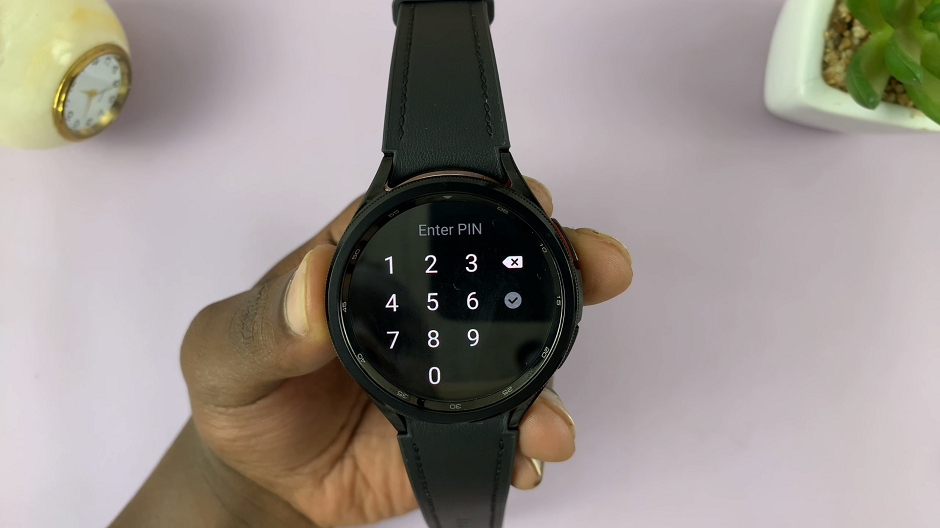 Scroll down and select None to remove the lock screen PIN entirely. Now, under Lock type, the None option will be selected.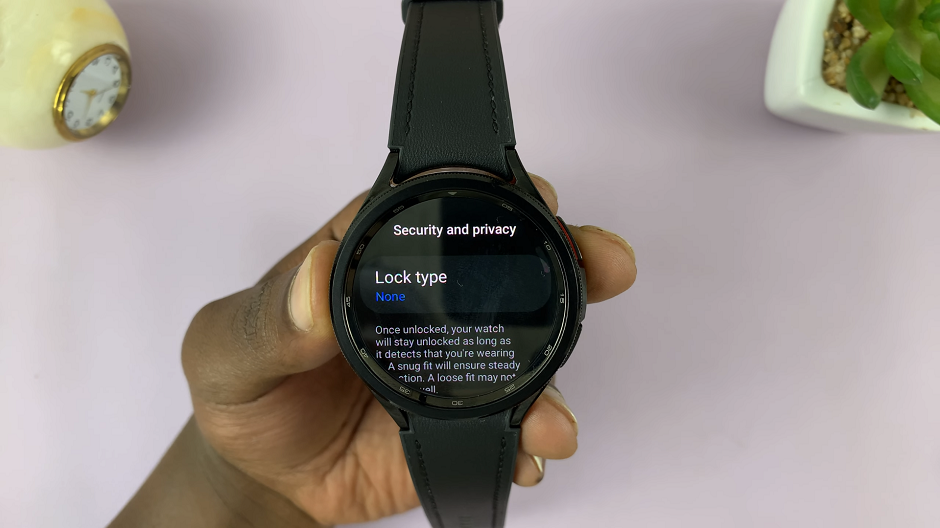 Congratulations! Your Samsung Galaxy Watch 6 / 6 Classic no longer requires a lock screen PIN for access.
Whether for convenience or necessity, this guide ensures that you have full control over your wearable device's security settings.
Remember, while this process eliminates the PIN, it's essential to ensure your watch stays in a secure location when not in use. Additionally, consider using other security features. Use features like Find My Watch and remote lock capabilities to keep your device and data safe.
Read this: How To Use Photo as Watch Face On Samsung Galaxy Watch 6/6 Classic