The Samsung Galaxy Watch 6 and 6 Classic are powerful smartwatches that offer a range of features to enhance your daily life. One of the features included is Bixby, Samsung's virtual assistant.
While Bixby can be incredibly useful, some users prefer to use a different virtual assistant or streamline their device's functionality. If you're one of them, this guide will walk you through the steps to remove Bixby from the home button on your Samsung Galaxy Watch 6 or 6 Classic.
Before we proceed with the removal process, let's take a moment to understand Bixby's role on your smartwatch. Bixby is Samsung's proprietary virtual assistant designed to help you perform tasks, answer questions, and navigate your device through voice commands and touch gestures. By default, pressing the home button activates Bixby, allowing you to quickly access its features.
Read: How To Check Available Storage Space On Samsung Galaxy Watch 6/6 Classic
Remove Bixby From Home Button On Samsung Galaxy Watch 6/6 Classic
Follow these simple steps to remove Bixby from the home button on your Samsung galaxy Watch 6/6 Classic:
Begin by going to the watch's main apps screen and tap on the settings icon (usually represented by a gear or cogwheel) to enter the settings menu.
Within the settings menu, scroll down until you find the section labeled Advanced Features. Tap on Advanced Features to open up additional options.
Look for the Customise Buttons option, which is where you'll manage your virtual assistant button settings.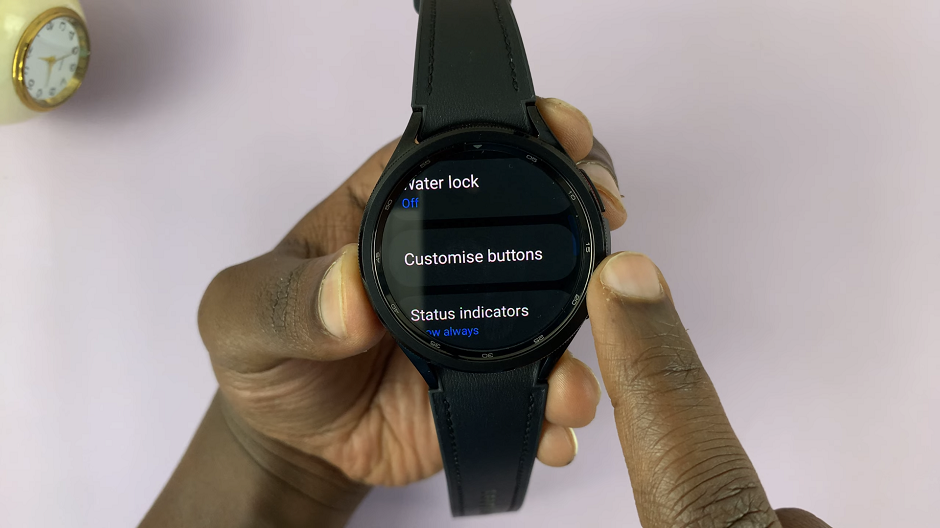 Inside the Customise Buttons settings, you'll likely see Bixby selected as the option to launch when you Press and hold the home button. Select Press and hold.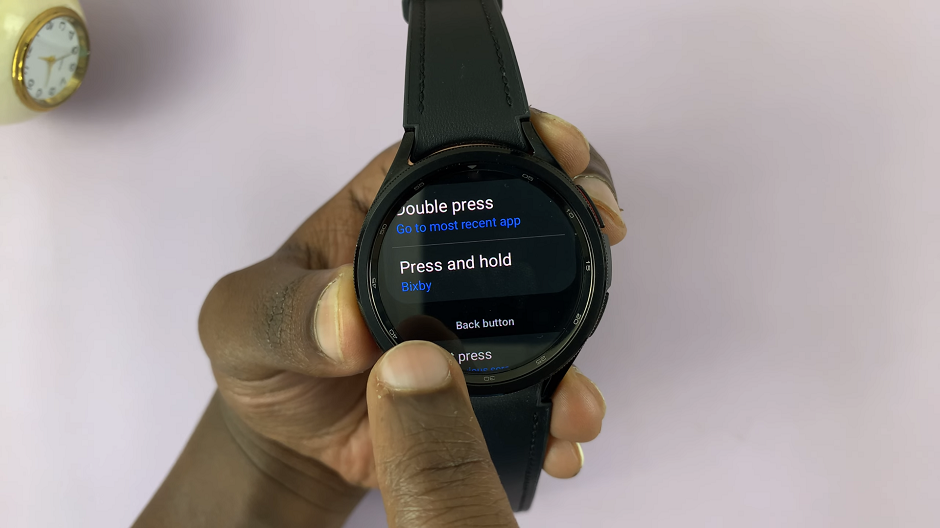 A list of available voice assistants will appear. Choose Assistant if it's available there or Power off menu from the list.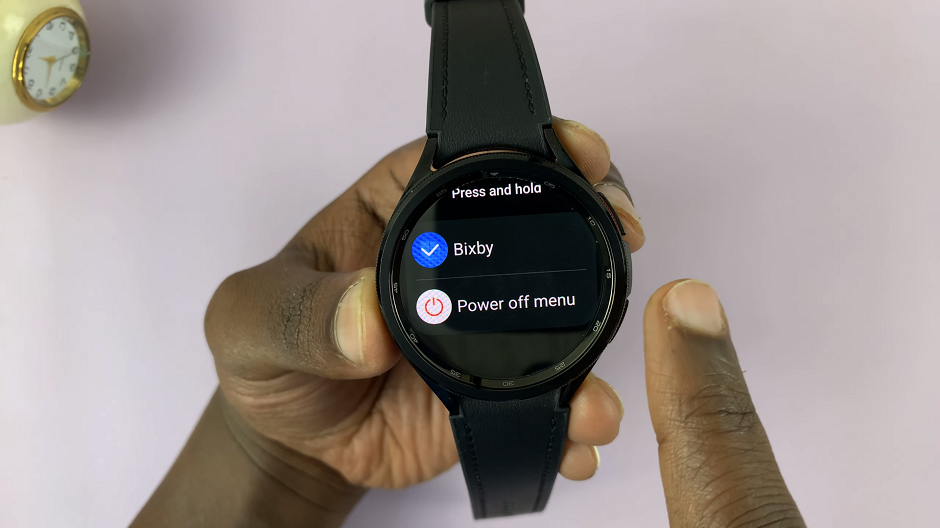 Now, when you press and hold the home button on your Galaxy Watch 6 or 6 Classic, you should now see Google Assistant or the power menu pop up, instead of Bixby. This, of course depends on what you have selected.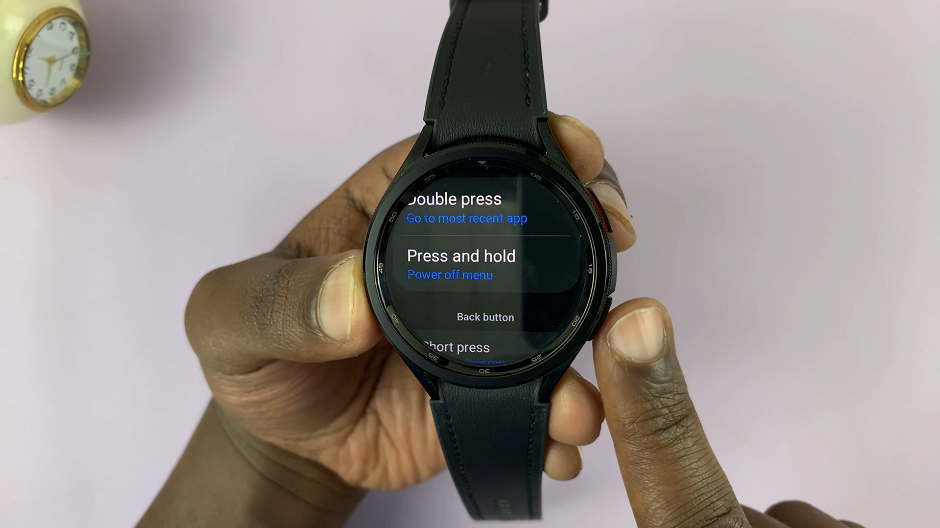 Explore Alternative Virtual Assistants
With Bixby removed from the home button, you now have the opportunity to explore and choose a virtual assistant that best suits your needs. Each assistant has its unique features and capabilities, so take some time to get familiar with your chosen assistant.
Removing Bixby from the home button on your Samsung Galaxy Watch 6 or 6 Classic is a straightforward process that allows you to personalize your device to better suit your needs and preferences. By following these steps, you'll have more control over your smartwatch's functionality and can explore alternative virtual assistants that align with your daily routine.
Remember, customization is all about tailoring your device to work seamlessly with your lifestyle, so don't hesitate to explore other features and settings to make your Samsung Galaxy Watch truly your own.
Watch: How To Enable / Disable Developer Options & USB Debugging On Samsung Galaxy Tab S9, S9+ and S9 Ultra