Do you have more than one Google account om your Galaxy Watch 6? Well, you can remove a Google account from your Samsung Galaxy Watch 6/6 Classic. Delete a Google account that you no longer want to use or one that is surplus to requirements.
The Samsung Galaxy Watch 6 and 6 Classic are impressive smartwatches that seamlessly integrate with your digital life. However, there may come a time when you need to change or remove the Google Account associated with your watch.
Whether you're upgrading to a new account or simply want to unlink it, this step-by-step guide will walk you through the process.
Watch: How To Set Up Fingerprint Password On Samsung Galaxy Tab S9, S9+ and S9 Ultra
Delete a Google Account
The first step to remove a Google Account from your Samsung Galaxy Watch 6/6 Classic is to access the settings menu on your Samsung Galaxy Watch.
Wake up your watch by tapping the screen or pressing any button. Swipe up from the bottom of the screen to access the apps screen. Find and tap on the gear icon, which represents the settings.
Once you're in the settings menu, you'll need to navigate to the Accounts and backup section. Tap on it to view the list of accounts currently linked to your watch. You will see the Samsung account and the Google account.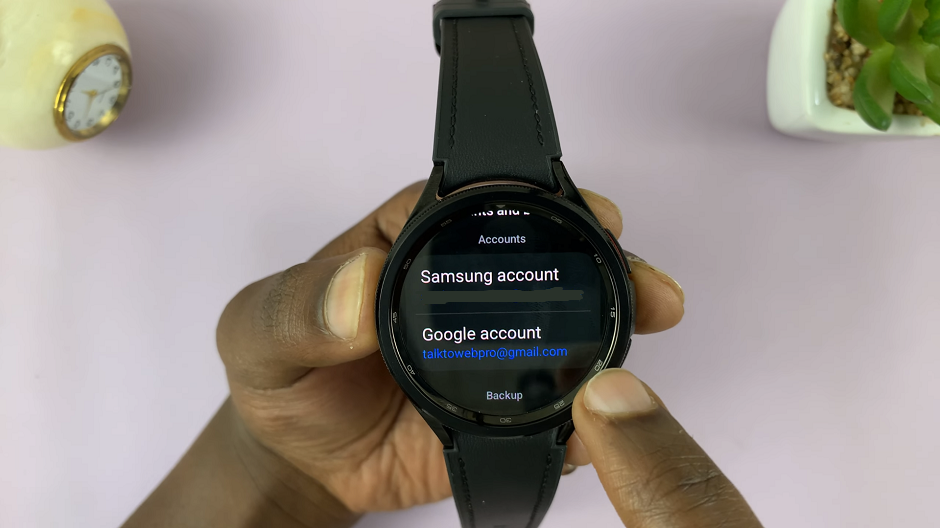 Tap on Google account and you will be taken to the list of Google accounts on the watch. Among the listed accounts, find and select the Google Account you wish to remove.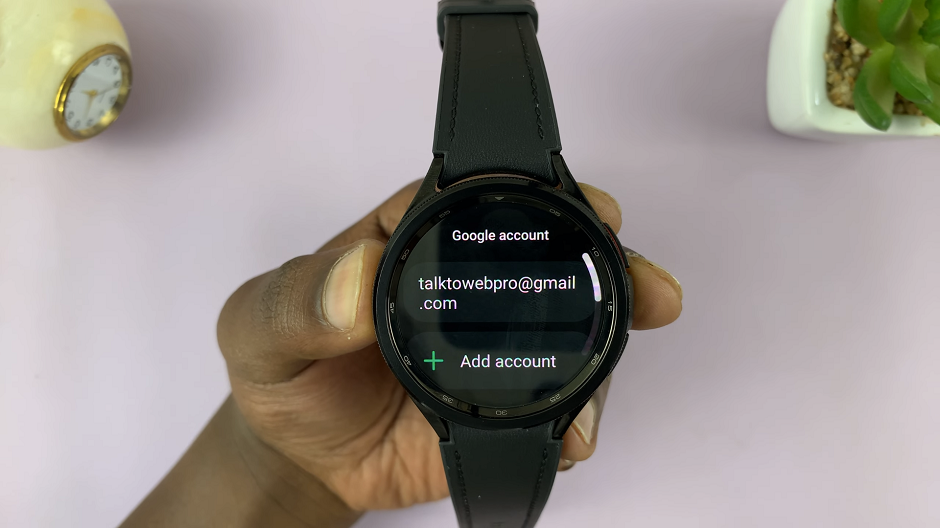 Remove Google Account From Samsung Galaxy Watch 6/6 Classic
You will be presented with an option that allows you to remove the account from the watch. This will be labeled as Remove Account.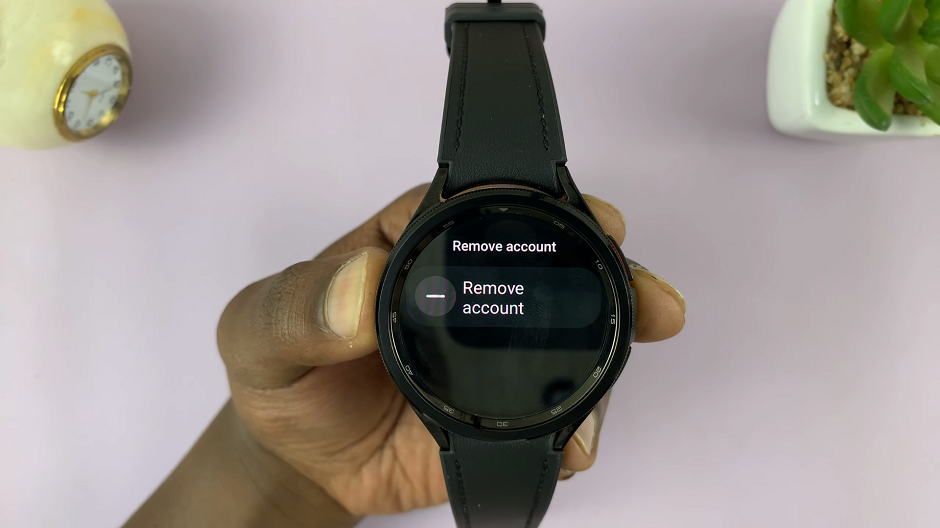 Upon selecting the option to remove the account, the watch will prompt you to confirm this action. Take a moment to review the information and ensure you are removing the correct account.
Tap on the check mark to complete the removal process. Your watch will finalize the process, and you will receive a confirmation message once the Google Account has been successfully removed.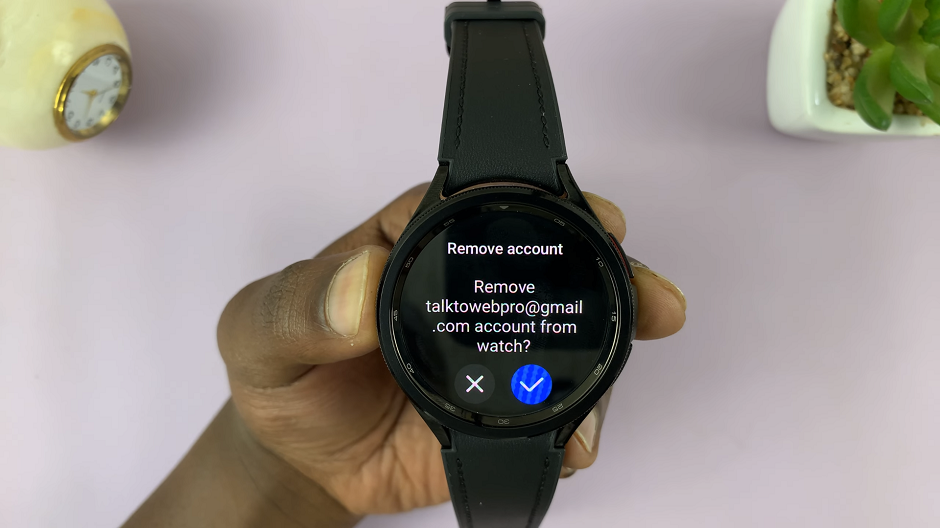 You can repeat this process if you have more than one Google Account that you want to remove.
Removing a Google Account from your Samsung Galaxy Watch 6 or 6 Classic is a straightforward process, but it's crucial to follow each step carefully to avoid any unintended consequences. Whether you're changing accounts or simply want to unlink it temporarily, this guide has you covered.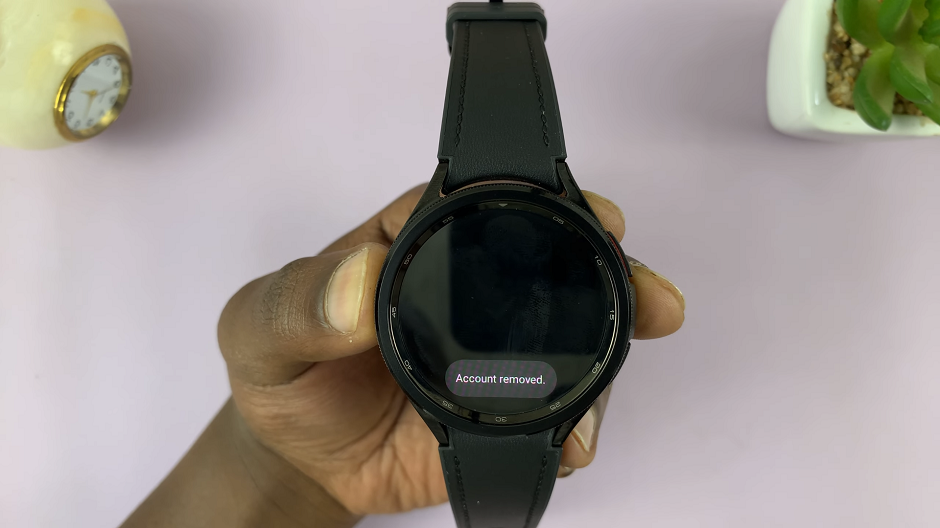 By following these steps, you'll have your watch ready to go with or without a Google Account linked. If you found this guide helpful, consider sharing it with fellow Galaxy Watch users who might benefit from this information.
Remember, always back up any important data associated with the account you're removing, as it may be permanently deleted from the watch.
Read On: How To Connect Bluetooth Speaker To Samsung Galaxy Watch 6/6 Classic