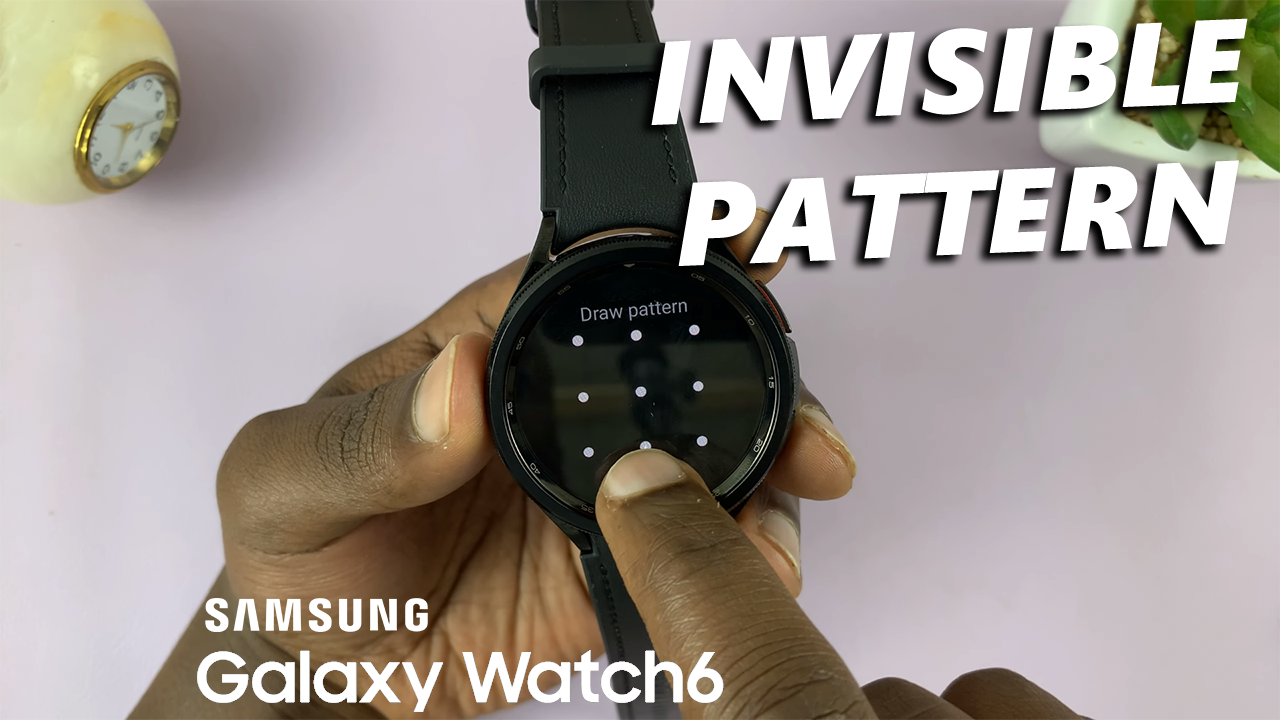 Did you know that you can make the lock screen pattern invisible on your Samsung Galaxy Watch 6/6 Classic? By default, the lock screen pattern shows the lines whenever you draw the pattern on your lock screen. You can remedy this though.
The Samsung Galaxy Watch 6 and 6 Classic are renowned for their advanced features and elegant design. Among the plethora of customization options, the ability to make your lock screen pattern invisible adds an extra layer of privacy and aesthetics.
This guide will walk you through the steps to achieve this nifty trick and enhance the security of your smartwatch.
Watch: How To Screen Record Samsung Galaxy Tab S9, S9+ and S9 Ultra
Make Lock Screen Pattern Invisible On Samsung Galaxy Watch 6/6 Classic
To start, press the side button to access the apps. Tap on the gear icon to access the settings menu.
Scroll down and select the Security and privacy option. This is where you can manage your device's security settings.
Under Lock type, you should see that Pattern has been selected.
Look for the option that allows you to modify the lock screen pattern. Just below the Lock type options, there should be an option to Make Pattern visible, with a toggle button next to it.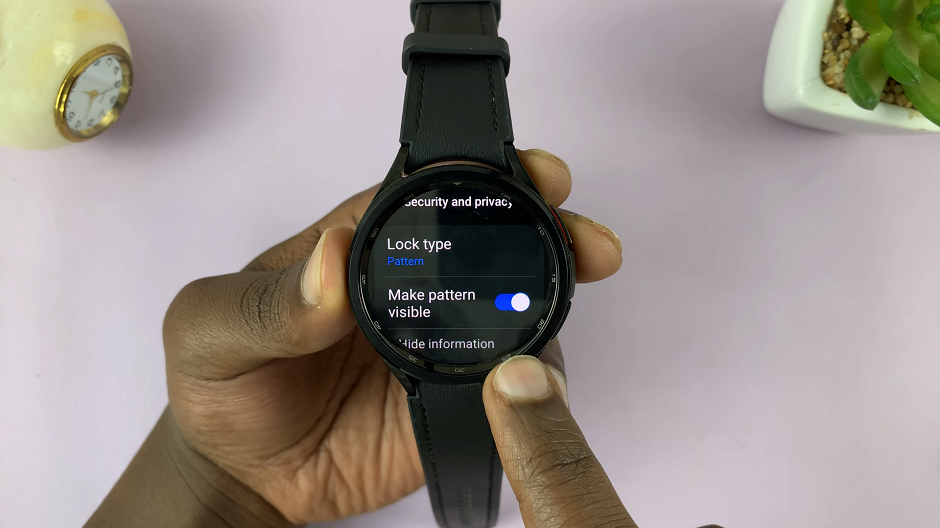 If it is on, it means that the pattern is visible. Toggle this setting to the off position to make the pattern invisible.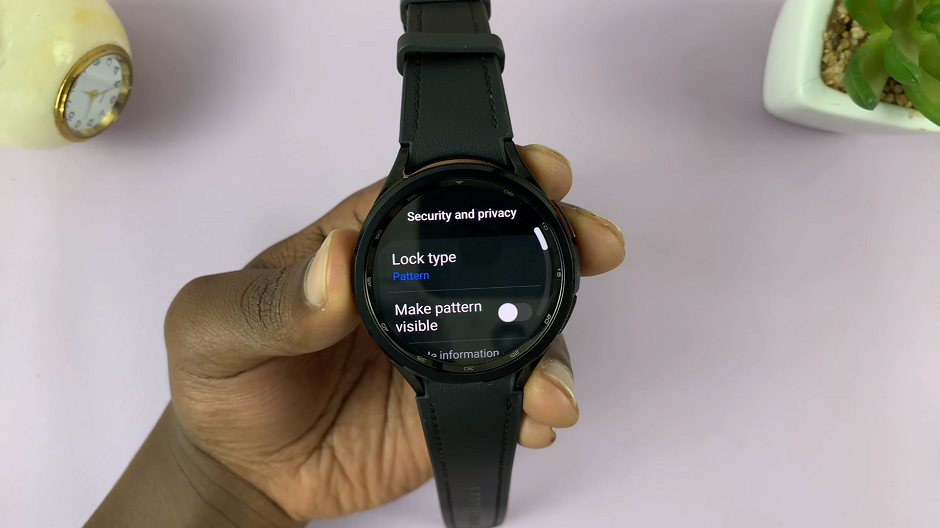 With the lock screen pattern now set to invisible, it's essential to verify that the changes have been successfully implemented. Lock your Galaxy Watch and attempt to unlock it using the pattern you've configured. You'll notice that the pattern no longer displays on the screen, adding an extra layer of privacy to your device.
Congratulations! You've successfully made the lock screen pattern on your Samsung Galaxy Watch 6 or 6 Classic invisible. This simple yet effective customization enhances both the security and aesthetic appeal of your smartwatch. Now, you can enjoy the peace of mind knowing that your personal information is safeguarded from prying eyes.
Remember, it's always a good practice to periodically review and update your security settings to ensure maximum protection for your device. Stay tuned for more tips and tricks to make the most out of your Samsung Galaxy Watch.
Read: How To Take Screenshots On Samsung Galaxy Tab S9 Series