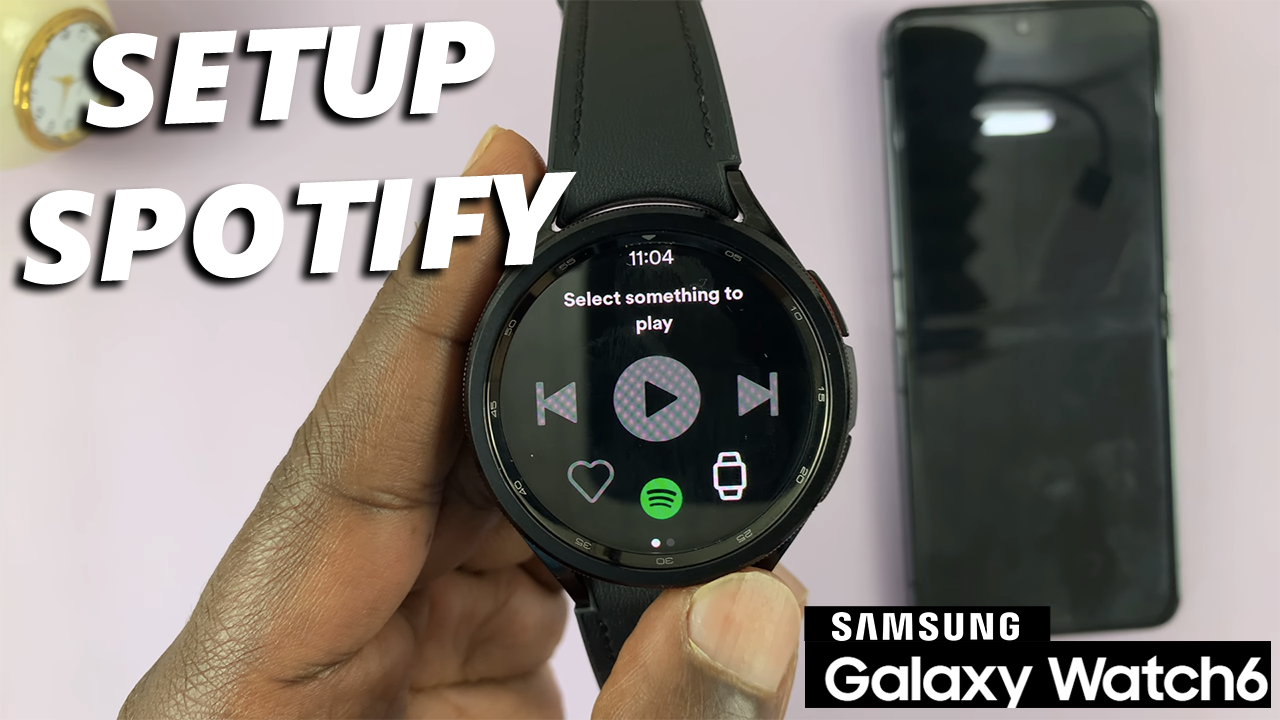 In this guide, we'll walk you through the simple steps to set up Spotify on your Samsung Galaxy Watch 6/6 Classic. In today's fast-paced world, having your favorite music accessible at all times is a must.
With the Samsung Galaxy Watch 6 and 6 Classic, you can now enjoy your Spotify playlists and podcasts directly from your wrist, without the need for your phone nearby.
Before we dive into the setup process, ensure you have a Samsung Galaxy Watch 6 or 6 Classic. This guide specifically caters to these models, so make sure you have one of these watches. Also ensure you have a Spotify Account. If you don't have one, you can create a Spotify account for free.
Read: How To Screen Record Samsung Galaxy Tab S9 Series
Set Up Spotify On Samsung Galaxy Watch 6/6 Classic
To start, ensure that your Samsung Galaxy Watch 6/6 Classic is connected to an active internet connection.
On your watch, open the Google Play Store. In the search bar, type Spotify and select the official Spotify app from the search results. Click on Install to begin downloading and installing the app on your watch.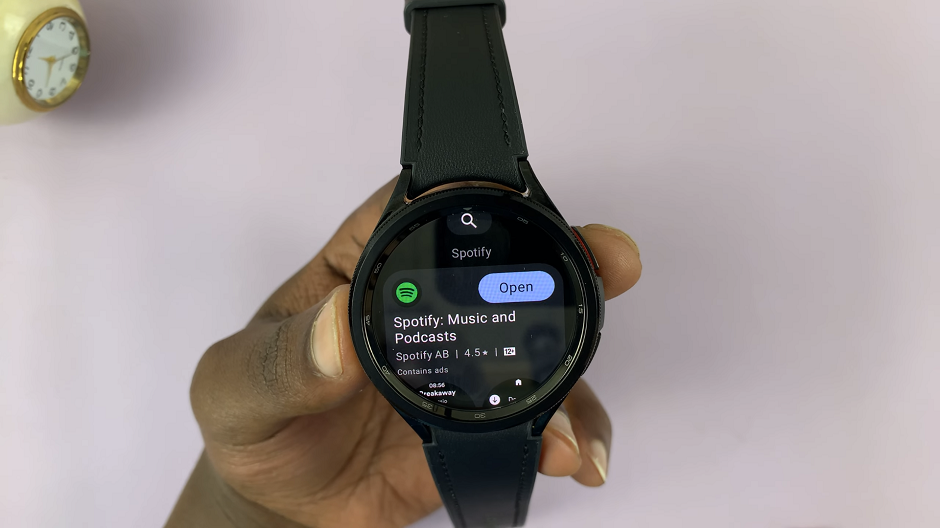 Once the app is downloaded, it will automatically be installed on your Galaxy Watch 6/6 Classic. The Spotify app will now be available on your Galaxy Watch 6/6 Classic.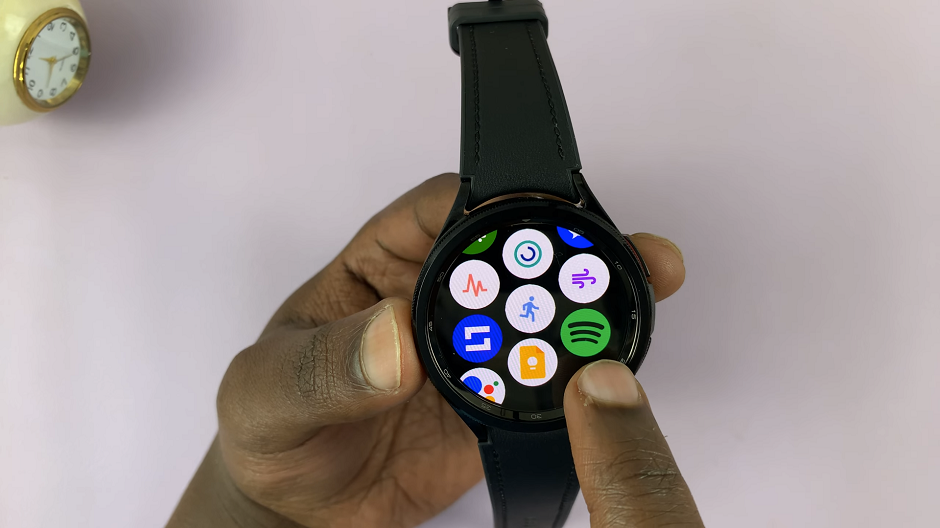 Launch the Spotify app on your Galaxy Watch. You will be prompted to either log in with your existing Spotify account or create a new one. If you're creating a new account, follow the on-screen instructions.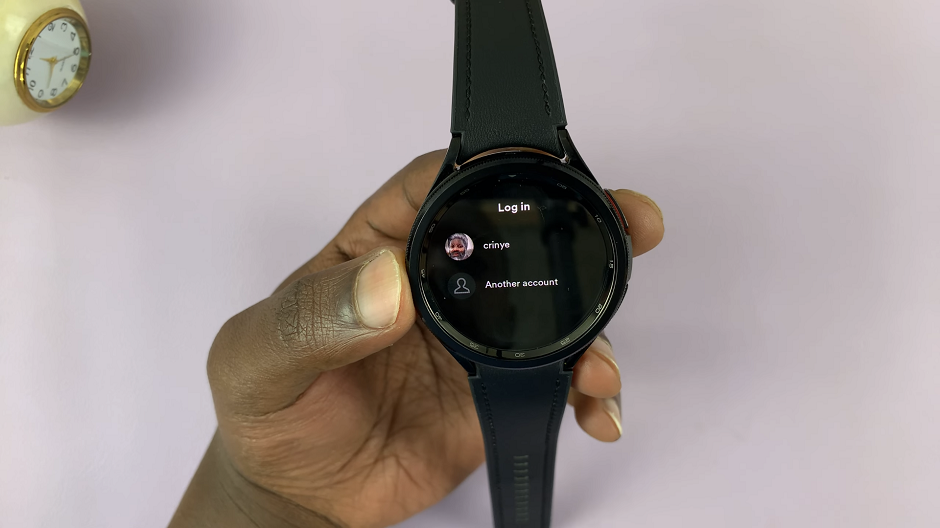 If you already have a Spotify account, enter your credentials using the on-screen keyboard. However, if you've logged into Spotify on the phone that is connected to the watch, simply select the account and you will be able to use Spotify on your watch.
Once you're logged in, you'll find the Spotify interface on your Galaxy Watch straightforward and easy to use. You can browse playlists, search for specific songs or artists, and control playback.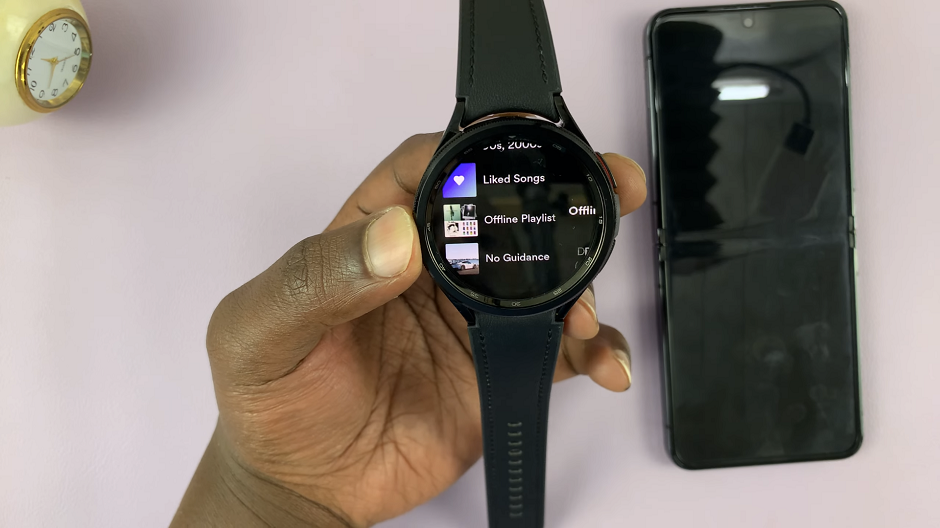 Swipe up or down to scroll through playlists and options. Tap on a playlist or song to start playback. Swipe left or right to switch between playback controls, like play, pause, skip, and adjust volume.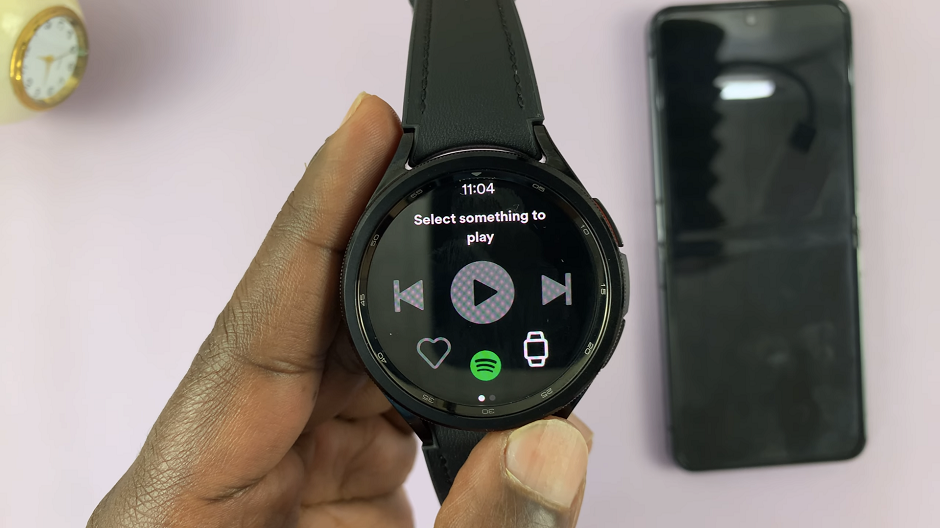 Tips for Optimizing Your Spotify Experience
To get the most out of Spotify on your Galaxy Watch, consider these tips:
Sync Offline Playlists: In the Spotify app on your phone, create playlists and download them for offline listening. These will be available on your watch even without an active internet connection.
Pair Bluetooth Earbuds: For a truly wireless experience, connect Bluetooth earbuds to your Galaxy Watch for private listening.
Manage Playback Settings: In the Spotify settings on your watch, you can adjust audio quality and toggle options like Shuffle and Repeat.
Troubleshooting Common Setup Issues
If you encounter any issues during setup, consider the following steps:
Ensure both your phone and Galaxy Watch are connected via Bluetooth.
Check for any pending software updates on your watch and the Spotify app.
Restart both your phone and watch if you experience connectivity problems.
By following these steps, you'll be able to enjoy your favorite music and podcasts on your Samsung Galaxy Watch 6 or 6 Classic effortlessly. Now, whether you're out for a run, hitting the gym, or simply on the move, your music is always within arm's reach. Happy listening!
Remember, if you have any specific questions or need further assistance, feel free to drop a comment below. We're here to help!
Watch: How To Transfer Photos From Phone To Samsung Galaxy Watch 6 / 6 Classic