In this digital age, having quick access to cherished memories and important visuals is more convenient than ever. If you own a Samsung Galaxy Watch 6 or 6 Classic, you're in luck!
These cutting-edge smartwatches allow you to sync photos directly from your phone, so you can carry your favorite moments right on your wrist. In this comprehensive guide, we'll walk you through the process step-by-step.
Before we dive into the transfer process, you'll need a Samsung Galaxy Watch 6 or 6 Classic, a compatible smartphone, the Samsung Galaxy Wearable app (if not already installed).
Watch: How To Insert SIM Card and SD Card In Samsung Galaxy Tab S9, S9+ and S9 Ultra
Transfer Photos From Phone To Samsung Galaxy Watch 6/6 Classic
First, ensure that Bluetooth is enabled on both your smartphone and your Samsung Galaxy Watch. This will facilitate seamless communication between the two devices.
If you haven't already, download and install the Samsung Galaxy Wearable app from your device's app store. This app acts as the bridge between your phone and watch, enabling various functionalities, including photo transfer.
Open the Galaxy Wearable app on your phone and follow the on-screen instructions to pair your watch with your smartphone. This step is crucial for establishing a stable connection.
Within the Galaxy Wearable app, select Watch settings. Scroll through and find the Manage content option, and tap on it.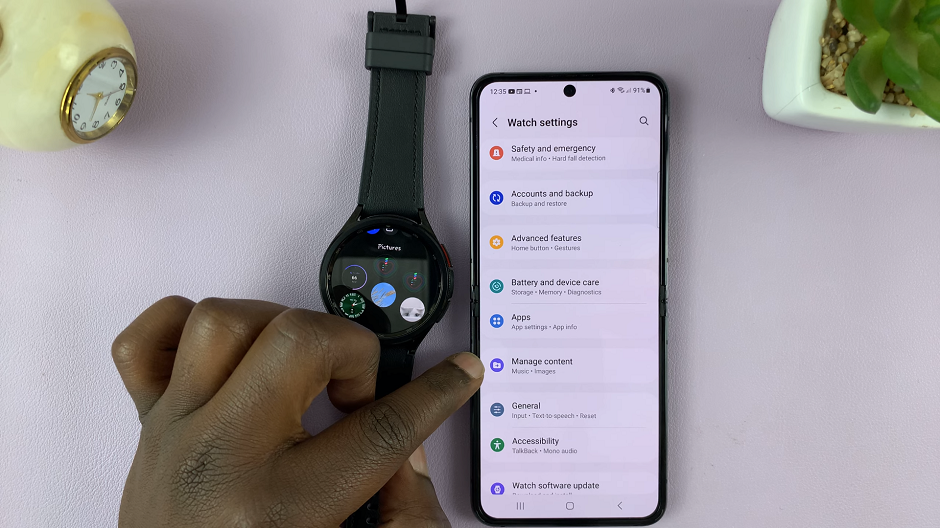 Under the Gallery section hit the Add Images option. This is going to open your gallery.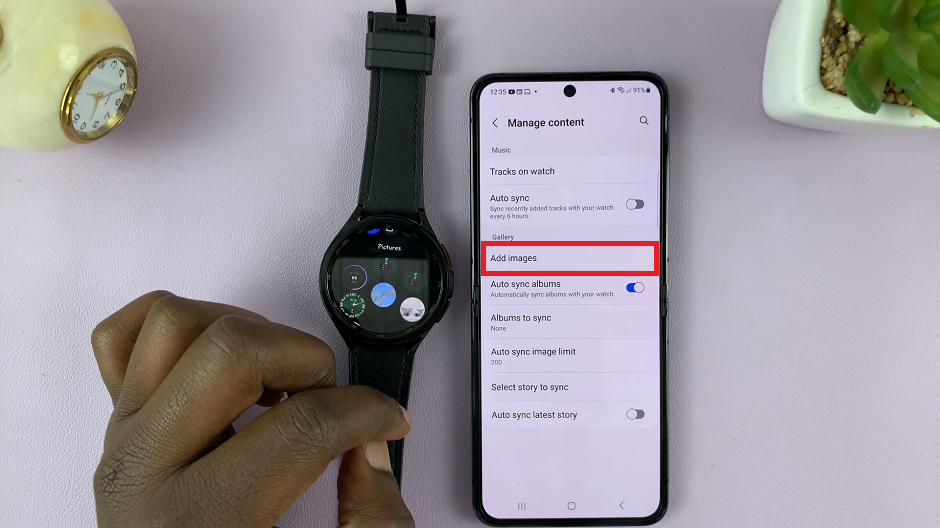 Select the photos you want to transfer and once you're finished, tap on Done. This will initiate the photo transfer process.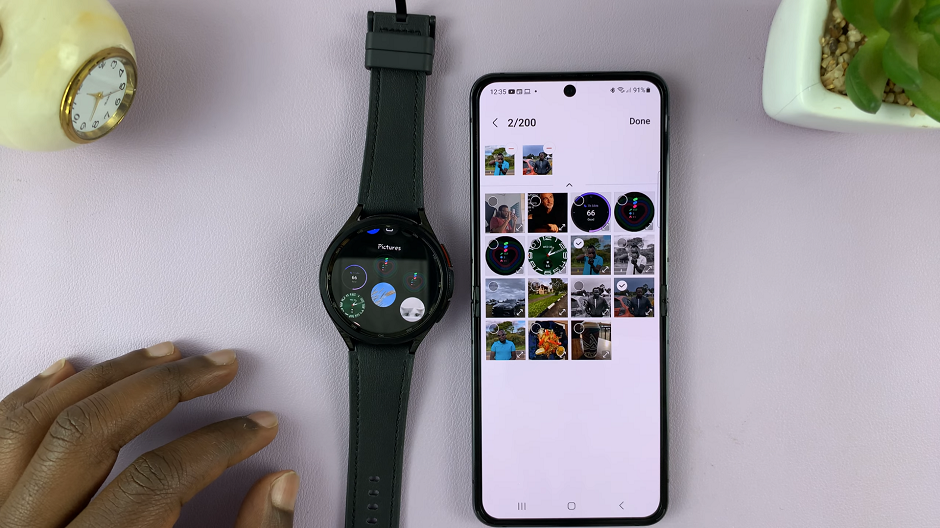 Keep in mind that high-resolution images may take longer to transfer, so it's advisable to start with a smaller selection.
Once the transfer is complete, you can access your photos directly on your Samsung Galaxy Watch 6 or 6 Classic. Simply navigate to the Gallery app on your watch, and you should see the transferred images.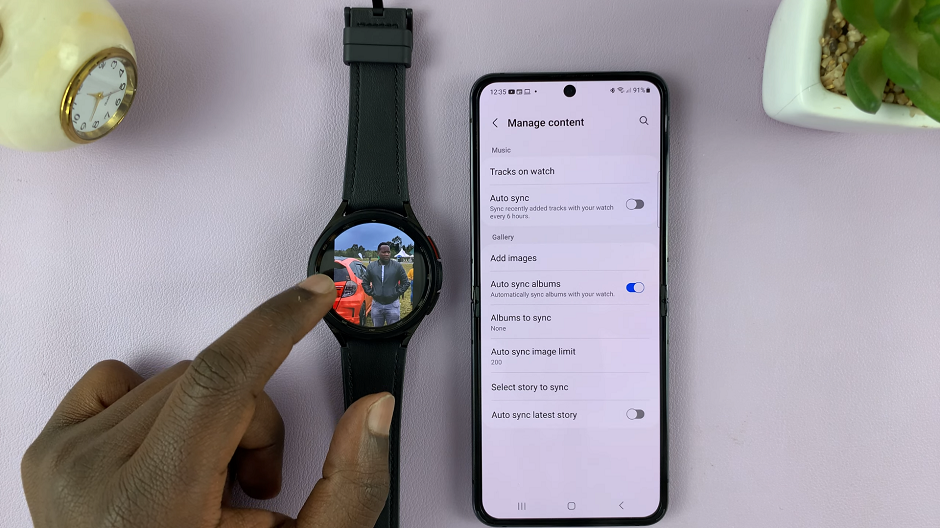 Troubleshooting Tips
If you encounter any issues during the transfer process, here are some troubleshooting tips:
Ensure both devices are charged to prevent any interruptions.
Double-check that Bluetooth is enabled on both devices.
Confirm that the Galaxy Wearable app is up-to-date.
Restart both your phone and watch if you experience connectivity issues.
With this straightforward guide, you can effortlessly transfer your favorite photos from your phone to your Samsung Galaxy Watch 6 or 6 Classic. Now, you can carry your cherished memories with you wherever you go. If you have any questions or encounter any difficulties along the way, feel free to refer back to this guide for assistance.