Nokia phones have earned a reputation for their reliability and user-friendly features. Moreover, one particularly useful function is the flashlight, which proves beneficial in various situations.
Whether you need to find something in the dark or navigate through a poorly lit area, the flashlight can be a lifesaver.
In this article, we show you in two ways how to turn the flashlight on in Nokia phones. These instructions are used for the Nokia 105, 105 4G, 106, 225, 3310, 110, 8110 models.
Also Read: How To Use Nokia Phone During Phone Call
How To Turn On Flashlight In Nokia Phones
The first step is to find the Flashlight option on your Nokia phone. To do this, navigate to the main menu by pressing the menu button. Next, look for the Flashlight icon. Usually, the Flashlight option is denoted by a small bulb or a flashlight symbol.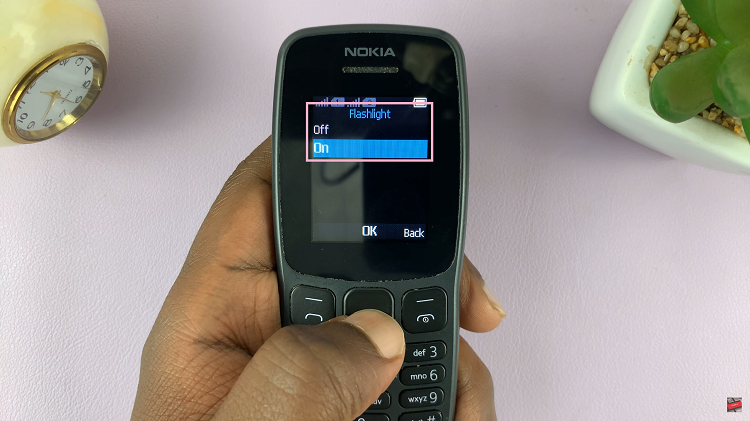 Select it and to activate the flashlight , scroll down and select "ON." To turn off the flashlight, go to the main menu. Then the Flashlight option and select "OFF."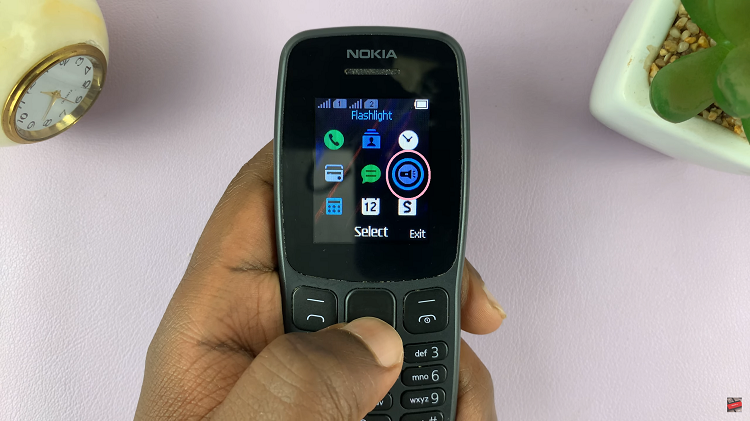 Alternatively, when the phone is in the locked or unlocked state, you can quickly turn on the flashlight by double-pressing the Up key.
This feature serves a crucial purpose, especially during emergency situations or when there's a need to swiftly locate something in the dark. If you used the Up key shortcut, double-press the Up key again to switch off the flashlight.
Watch: How To Transfer Contacts From Nokia Phone To SIM Card