In this guide, we'll walk you through the process used to remove the charging animation on your Samsung Galaxy A24, allowing you to enjoy a cleaner and more personalized charging experience.
The Samsung Galaxy A24 is a versatile and feature-rich smartphone that caters to a wide range of users. While it offers an array of customization options, some users might find the default charging animation a bit distracting. If you're one of them, fear not!
The charging animation does well to notify you whether your phone is charging or not, once you plug it in. Whatever motivation you may have to remove the charging animation, here's how to do it.
Watch this: How To Enter and Exit Safe Mode On Google Pixel 8 & 8 Pro
Remove Charging Animation On Samsung Galaxy A24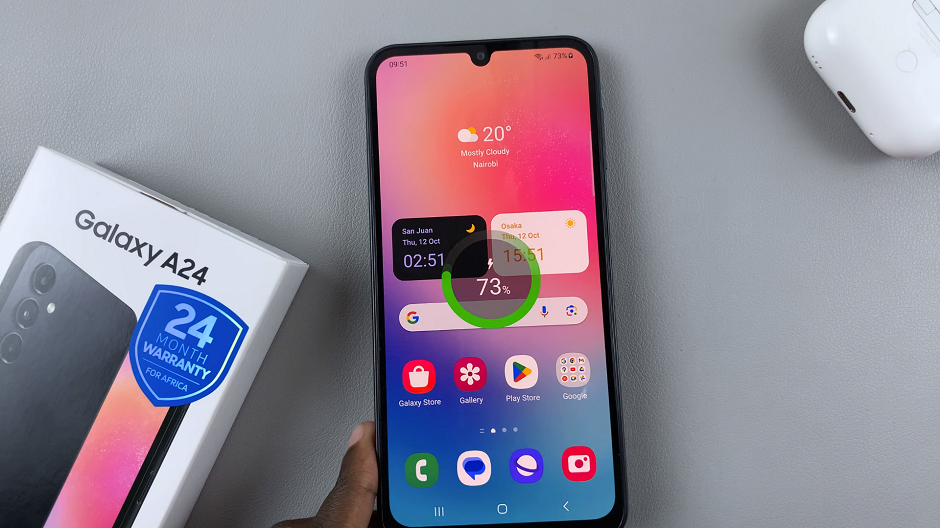 The charging animation is enabled by default on newer Android smartphones. So if you want to turn off the charging animation on your Samsung Galaxy A24, here's what you need to do.
The first step in this process is to navigate to the Settings menu on your Samsung Galaxy A24. You can do this by tapping the gear-shaped icon in your app drawer or by swiping down from the top of your screen and selecting the gear icon in the top-right corner.
Once in the Settings menu, scroll down and locate the Accessibility option. Tap on it to access the accessibility settings. Within the accessibility settings, look for an option Visibility Enhancements.
Scroll down and tap on the toggle on the icon next to Remove animations to disable it. To turn it back on, you can always come back to this option via the same process, and tap on the toggle icon to re-enable.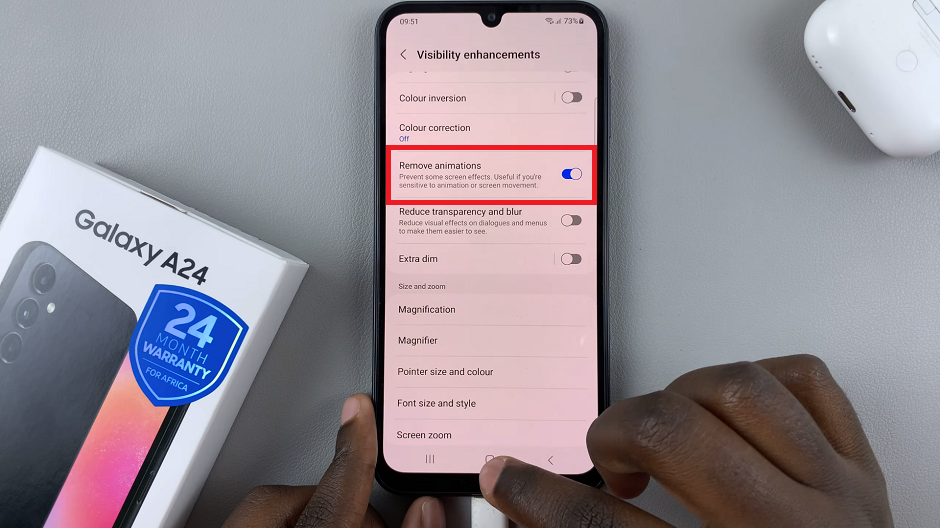 Toggling on the Remove animations option will not only disable or turn off the charging animation, but other animations that may be active by default on your Galaxy A24.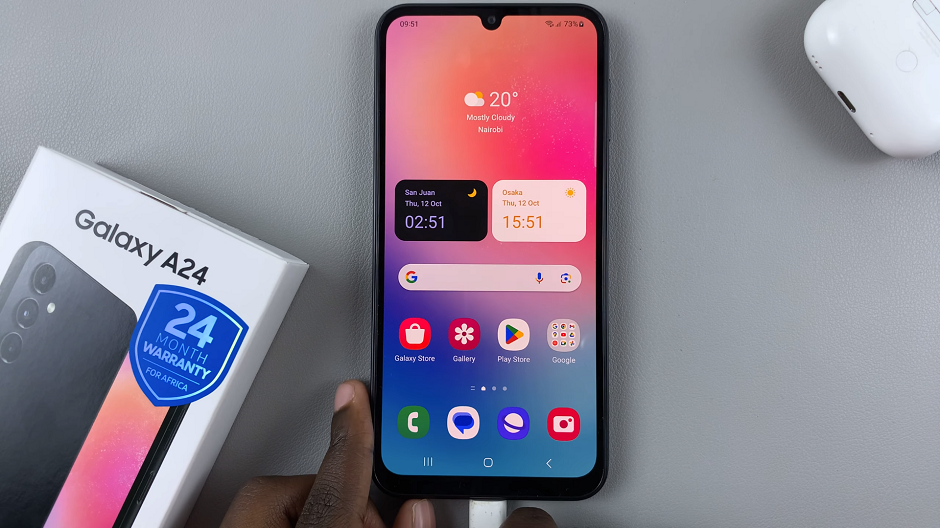 By following these simple steps, you've successfully removed the charging animation on your Samsung Galaxy A24, providing you with a cleaner and more tailored charging experience.
Remember, personalizing your device to your liking is one of the joys of owning a smartphone, and with a little exploration, you can discover even more ways to make your Galaxy A24 uniquely yours.
Read: How To Enable and Set Up 'Hey Google' On Google Pixel 8 & Pixel 8 Pro