You already know that the reason Facebook has been free and will continue to be free, is because the platform is supported by ads. Facebook shares your information with advertisers who use this info to target you with relevant ads which you're more likely to interact with.
If you didn't know this,  you can watch my video explaining this. What does Facebook know about you? But in light of Cambridge Analytica and other Facebook information privacy scandals, Facebook has been compelled to be more transparent in their operations and use of the info they have on people.
This information is readily available in your Facebook account. It's uploaded by the advertisers to Facebook so you can easily know which companies have information about you to target you with ads. 
Facebook Web:
On the web, log in to your Facebook account  and go to 'settings'. On the settings page,  click on 'Ads' and then choose 'Advertisers you've interacted with'.  Or you can simply just click on this link when you're signed in.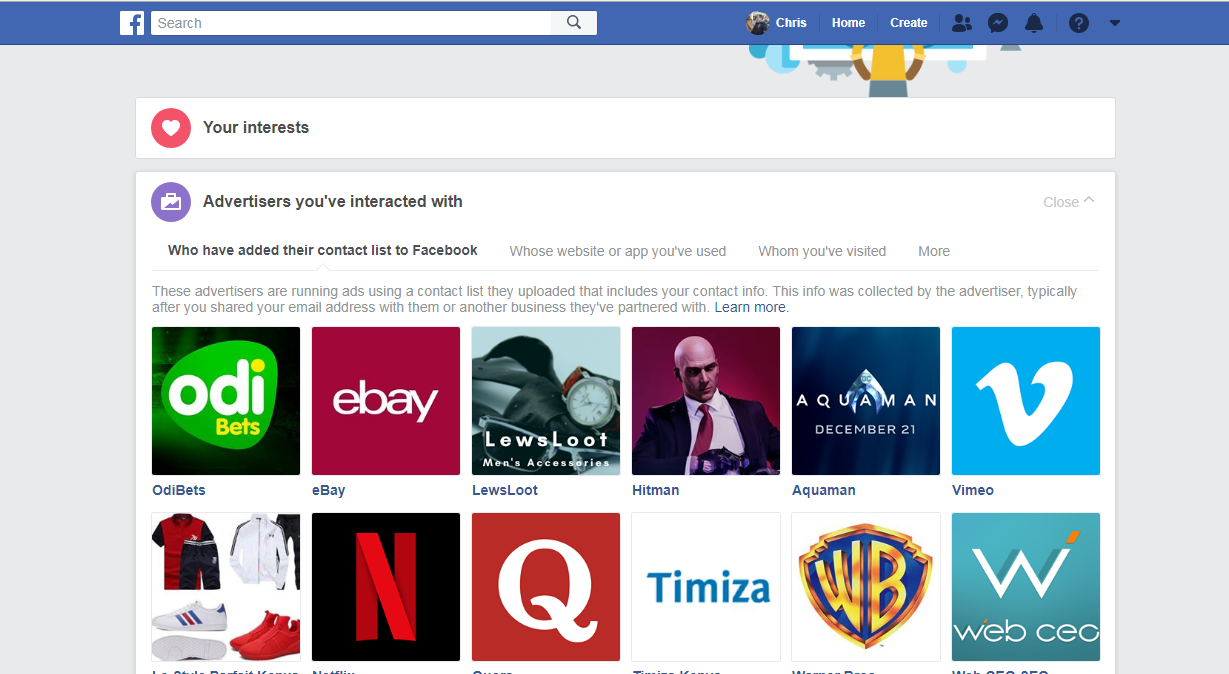 You'll see the companies with your info. Advertisers who are keeping or using your information to target you with ads. This method works on both desktop and mobile browsers.
Facebook App:
On the app for either Android or iOS, the process is slightly different. Launch the app and tap on the menu,  then select 'Privacy and Settings'. Then select 'Settings'.  Scroll down till you find and tap on 'Ad preferences' under 'Ads'.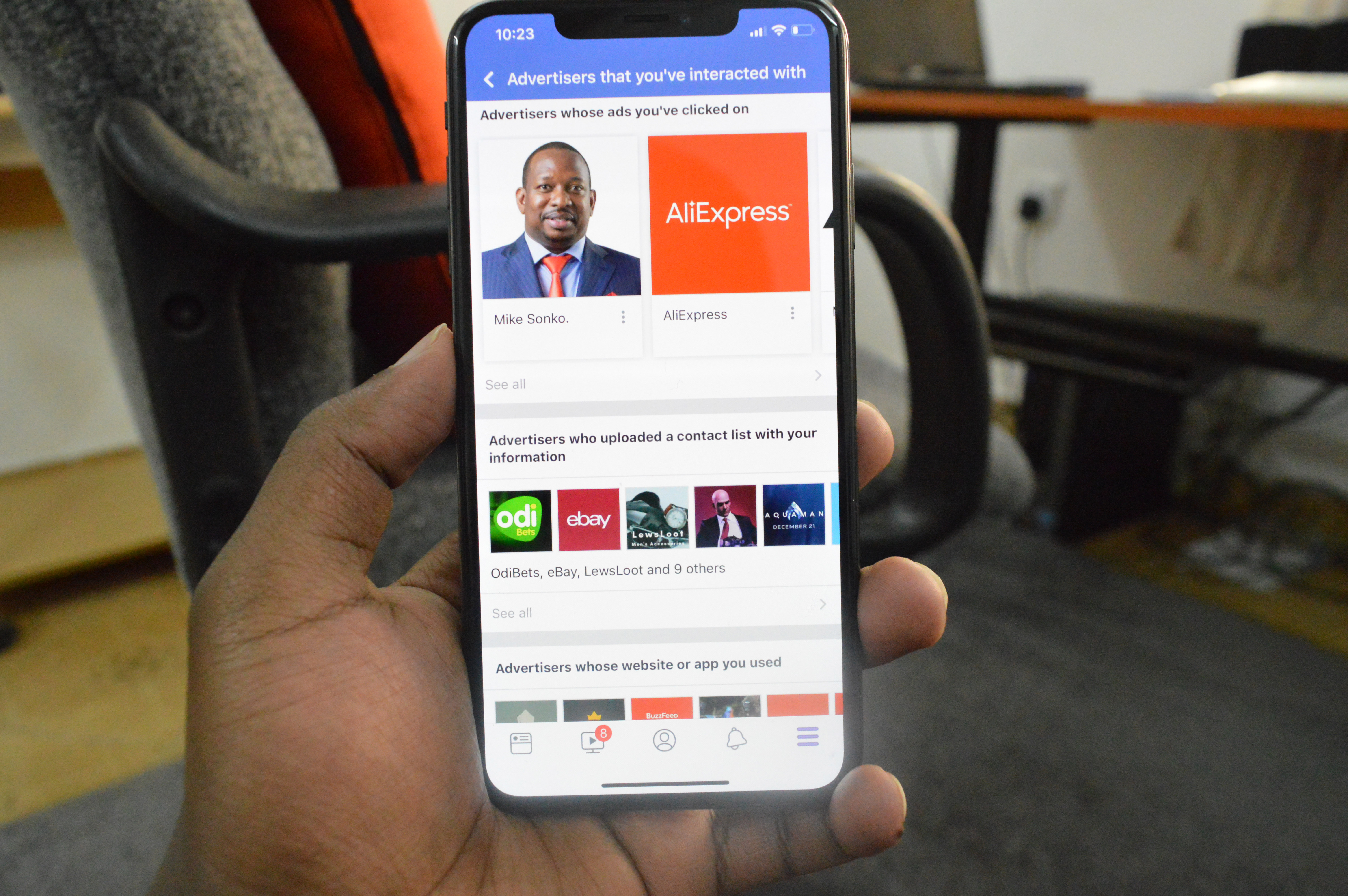 Choose "Advertisers you've interacted with" here. Then look at the 'Advertisers who uploaded a contact list with your info.'  section.  If necessary tap on 'See All' to se all the companies that are holding your information for the sake of advertising.
Chances are, you'll be shocked at the number of companies that have your Facebook information. Let us know in the comments section below.
Also Read:  How To Download Facebook Videos