It's important to know how to turn off your iPhone. You can turn off your iPhone when you don't ant to use it or any of its features at all.
The method of turning off your iPhone changed with the new design iPhones that don't have a home button. From iPhone X series all the way to the iPhone 13 line up, turning off your phone requires a button combo.
There are two main ways to switch off your iPhone. You can use the User interface or you can use a button combo when you want to switch off using buttons.
How To Turn Off iPhone
User Interface
When you're ready to switch off your iPhone, tap on Settings
Then go and tap on 'General'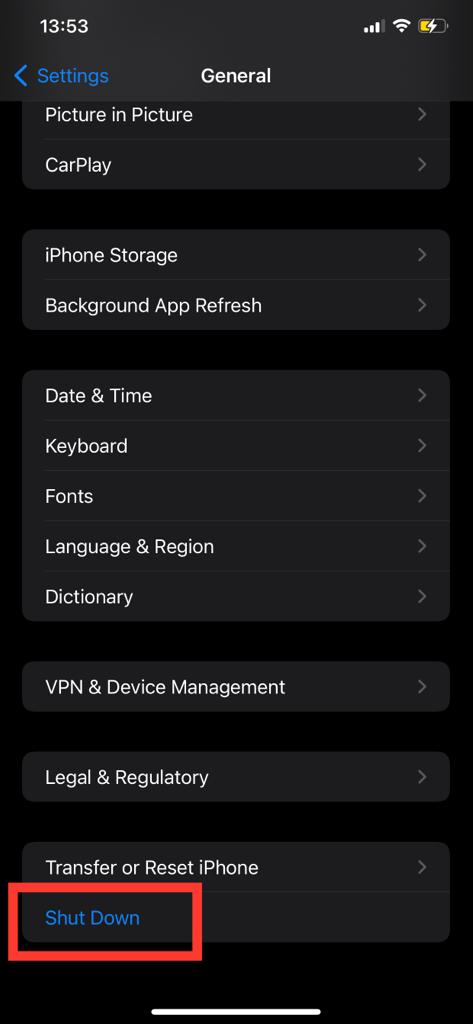 Scroll down and tap on 'Shut Down'.
The Shut down menu appears. Slide to iPhone down.
Physical Buttons
PRessing and holding Power + Volume Up/Down buttons for about 3-5 seconds will bring up the Shut down Menu.
Slide to shut down your iPhone.
Also Watch: How To Turn Off PS5 Controller