Sometime back, we looked at how to make the switch from Android to iOS in the wake of the iPhone 7 launch. But even with the latest hardware and software from Apple, you might still feel the urge to move over to the Android platform.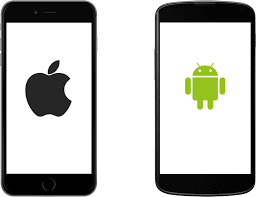 The one thing that holds many people back is the data inside their iOS devices that they fear losing. In this article, I'm explaining how to move from your iPhone/iPad to an Android powered smartphone or tablet carrying all the data you can with you.
The main difference between Android and iOS is the operating system. iOS is an Apple powered operating system and everything like data and applications centered around your Apple ID.  Android is from Google and the operating system is centered around your Google account.
Watch: Add a Google Account To Your Android Device
Transfer Contacts, Calender Events, Photos and Videos Using Google Drive:
Google drive is a powerful cloud storage service by Google. It's backup feature can be used to move contacts, calendar events, photos and videos. This can be done in a few easy steps.
Install Google drive on your iOS device and sign in with your Google account. Launch Google drive and open the backup wizard.  Menu>Settings>Backup. Make sure you select everything you need to back up before you start the back up.
The time it takes to back your data up depends on how much data you have and the speed of your internet connection. Once it's finished, add the Google account to your Android phone.
To see your contacts, launch the contacts app and select to display contacts from your Google account. Your contacts will be there.
Your calendar events will be in the default calendar app on your Android device. Photos and video will be in the Google Photos app on your phone. If you don't have the app, you can install it from the Play store.
Transfer Your Music:
The easiest way to transfer your music from your iPhone or iPad to your new Android device is by using Google Music manager. First, make sure the music on your iOS device is synced with iTunes on your computer. Install the Google Music manager app on your computer and move the music to your Google account. You can move up to 50,000 songs and playlists.  These songs will be in your Google account.
You can now install Google Play music on your android device and sign in with the same google account. Then you can access and play all the songs you had in your iOS device.
Transfer Your Messages:
For those who love keeping messages, you can move with them as you migrate to the new platform. Facebook messages will of course stay on your Facebook account and will be available on Android as soon as you sign in to your Facebook account.
Whatsapp messages can be moved by performing a back up before moving. Before you install and activate Whatsapp on your new Android device, back up your chats on Google drive, and restore them when launching Whatsapp on the new device.
For text messages, it's a litttle trickier than anything we have covered so far. There is a tool called iSMS2droid that claims to be able to backup your iOS text messages and move them to the messages app on your Android device. Read the instructions on the page and try it.
Transfer Browser Bookmarks:
If you use Safari as your main browser in your iOS device,  then you can export the bookmarks as an .xml file then import it into Google chrome and your bookmarks will be transferred.
If Chrome was your favorite browser,  all you need to do is sign in to Chrome and the bookmarks will be synced to your Google account. When you install Chrome on Android and sign in, you'll have your bookmarks with you.
Collateral Damage:
When moving on from iOS to Android, or from a relationship to being single, there are things you have to give up for the greater good. Some of the things you will not be able to move with you are the iOS apps. You will find Android counterparts of most of the apps you had in your iOS device.
You will also have to leave behind you app data. Progress in games and other data will be lost when you make the switch. This is mainly because of the difference in the platforms.
Hardware components like the handset itself,  phone cases and charging cables will be left behind. You'll get new ones for your Android device.