If you are ready to dive into cloud computing and storing your files in the cloud, then you might have already found out there are plenty of cloud storage services out there. Also, if you are unhappy with your current cloud storage service and you want to transfer your files to another one, you need to know which one best suits you.
In this article, I will highlight some of the cloud storage services available; paid and free. I will also tries to highlight some of the main features, pros and cons and feasibility. Then compare that with what you are looking for and there you have it. The best cloud storage service for you.
The best things in life are free so I'll start with the free services. Of course most of them are not completely free but you can use their free versions; again depending on your own needs.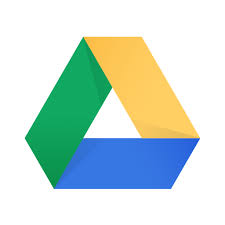 The dominance of Google and their products in our every day lives cannot be under estimated. Google drive is their cloud storage service that comes with a Google account. Google drive is free up to 15GB where you can store almost any type of file. For additional storage space, you'll pay $2 per month for 100GB or $10 per month for 1TB.
Google drive has apps for Android, iOS,  Mac,  and Windows. If you are a Linux user, unfortunately there is no app but here is a workaround. On your phone, the Google drive app can automatically back up your photos.
The integration of Google drive and Google docs makes it easy to edit documents stored in your Google drive account without the need to download them.  The only problem here is,  if you need to edit the documents in Microsoft office or a pdf editor later, you have to export in the docx or pdf format respectively.
If you have a Chromebook, Google drive is your best bet because is baked right into the cloud based operating system; Chromium.
If you are a Gmail user, you can conveniently send your Gmail attachments into your Google drive account with only a few clicks of the mouse.
The only downside with the Google drive account is that the free 15GB allocation is shared with your other Google products like Gmail. If your Gmail account is over flowing with emails and attachments,  you will have less room to store our files. What are the chance anyway?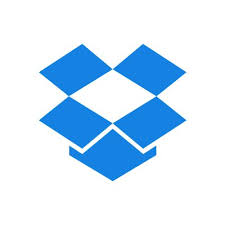 Dropbox is another popular cloud storage service. Its main strength being compatibility with other services. Its intuitive and clean interface is also a thing to behold.
Dropbox offers 2GB of free storage to all users.  You'll pay $10 per month for an additional 1TB of storage space. There are ways you can get extra free storage on Dropbox.
Dropbox file sharing features are excellent. You can easily share files with other Dropbox and non Dropbox users. There are apps for all desktop and mobile operating systems including Linux, BlackBerry and Kindle Fire.
Dropbox houses any type of file and is compatible with most of the file systems used in Windows and Mac.
The major downside of Dropbox is that it does not support file editing. To edit a file that's stored in Dropbox,  you'll have to download it, edit then re-upload it to the service.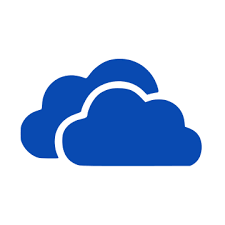 OneDrive is Microsoft's cloud storage option. Baked into the Windows 8 and windows 10 operating systems, it's an ideal cloud storage service for Windows users.  But there are apps for Mac, Android, iOS and older versions of windows.
Free storage space on One drive is 5GB. $2 per month for an extra 50GB . The mobile apps allow you to automatically back up photos to the cloud service.
It's easy to open and edit files from OneDrive in Microsoft's other applications, such as Word or Excel because they are all Microsoft products.  One drive is highly compatible with other Microsoft products.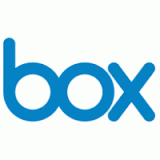 Box's 10GB free storage space is only second to Google drive. It also has a $10 per month paid plan for an additional 100GB.  Box specialized in it's sharing and privacy features.  This makes it an ideal cloud service for business and IT people.
Because of all those features, it can feel overwhelming to navigate the Box website if you're only trying to manage a few files and folders.
Now that you have the top cloud storage services at your finger tips,  you can decide which one you want to use or transfer to.
Of course there are other services like IDrive, Apple iCloud, SugrSync, SpiderOakONE, CertainSafe Digital Safety Deposit Box,  Space Monkey,  Amazon cloud and several others.  But we feel that the ones discussed above are among the best and most consistent.