Safe mode allows you to start your PlayStation console with only the most basic functions active. These options are designed to help you solve issues by rebuilding the console storage database, changing resolution, or resetting the console.
Some Safe Mode options will result in the loss of data. Be sure to back up your data to a USB driver or cloud before using some of these options.
In the guide below, ill show you steps on how to start your PS5 console in safe mode.
Watch : How To Install and Use Apple Music On PS5
Start Your PS5 in Safe Mode
Turn off your PS5 console by pressing an holding the power button located at the middle black section of your console. With the system completely off, press and hold the power button.
Release the button after you hear the PS5 make a second beep. One beep will sound when you first press and another roughly seven seconds later. Connect the controller with the USB cable and press the PS button on the controller.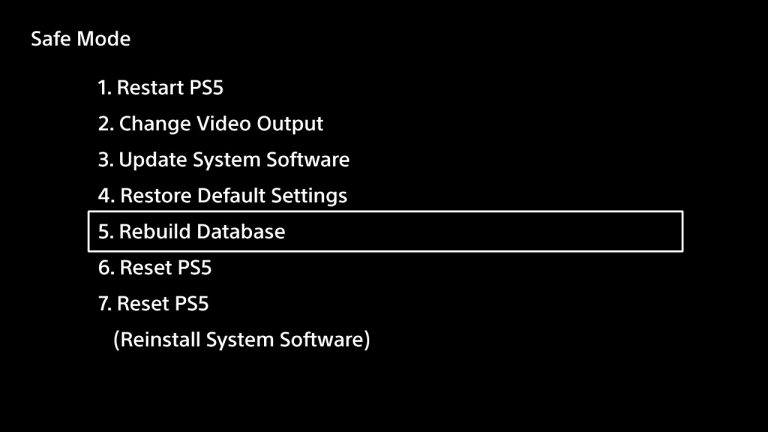 Your console has now started in Safe Mode. Be cautious on what you do in this Safe Mode menu. Wrong choice could corrupt or damage your console.