The Google Pixel Tablet is a powerful and versatile device that allows you to perform various tasks seamlessly. One of the standout features that enhance productivity is the ability to split the screen, enabling you to run two apps simultaneously side by side.
Whether you want to watch a video while browsing the web, take notes during a virtual meeting, or chat with friends while using other apps, split-screen mode is the perfect tool to accomplish it all.
In this article, we'll walk you through the steps to split your screen on a Google Pixel Tablet.
Watch: How To Take Screenshots On Google Pixel Tablet
To Split Screen On Google Pixel Tablet
Firstly, open the app you want to use in split-screen mode. Then, once the app is open, locate and tap the "Recent Apps" button. This is usually represented by a square at the bottom of the screen. If you're using gestures, simply swipe from the bottom of the screen to access the recent apps menu.
Now, tap on the "Split" option then locate the app you wish to use in split-screen alongside the first app and tap on it. This action will open the app in a split-screen view.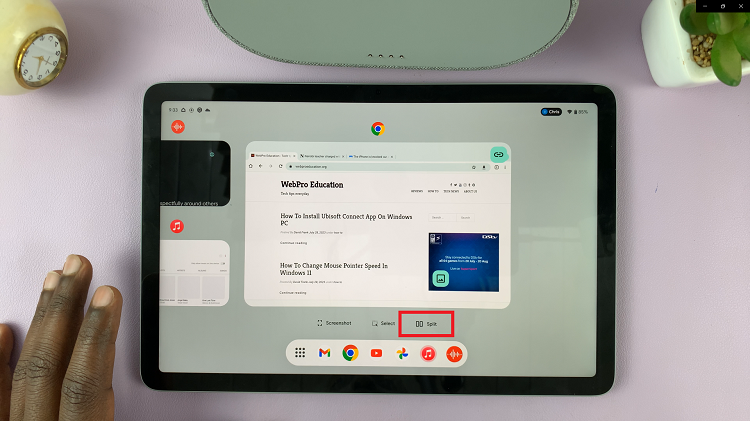 Your screen should now be divided into two sections, each displaying one of the chosen apps. If you'd like to adjust the app size, you can use the slider on the screen and swipe in whichever direction you'd prefer.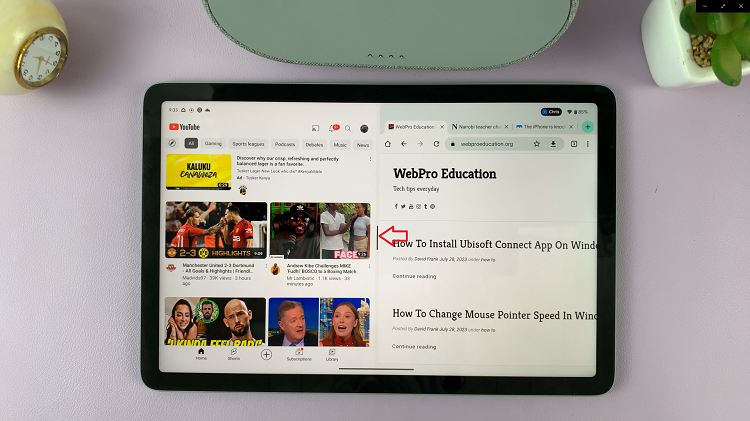 By following these steps, you'll have successfully split your screen improving your effectiveness and productivity.
Read: How To Use 'Listen To Page' In Safari Browser On iPhone