If your kids are obsessed with Roblox, a generally user-friendly gaming platform, you need to know how to keep them safe while playing. Roblox offers a  great feature that allows parents to limit what their kids interact with while still giving them freedom on the platform.  
Setting parental controls on Roblox is easy but might be confusing. The below guide will help you set controls in an easy way.
Watch on: How To Download and Install Roblox On PC!
Set up Parental Control on Roblox
Open the official Roblox website on your favorite browser and click on login if you aren't logged in. Enter your username and password to gain access to your Roblox account. In some cases, you might have to complete a verification challenge to access your account.
Click on the gear icon in the upper top right corner and select Settings. Next to Account info, click on the Parental Controls tab. You need to enable Parent PIN to access the Parental Controls.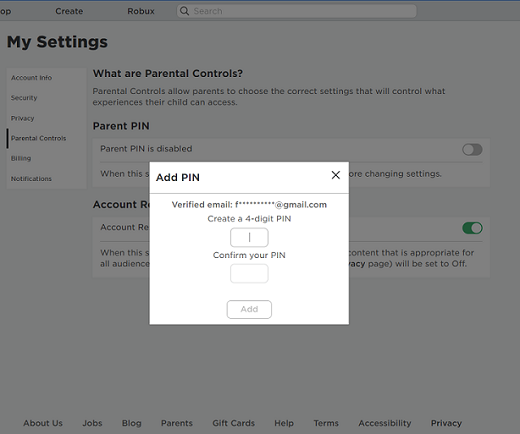 Once you enable the Parent Pin, a pop-up window will appear. Create your 4-digit PIN and confirm it, click on Add to save the changes. On the same page, enable the Account Restrictions and you'll be required to enter the created PIN.
Click on the Privacy tab. Enabling the restrictions will lock most features under the Contact settings. If you want to set them to custom settings, all you need to do is disable the restrictions.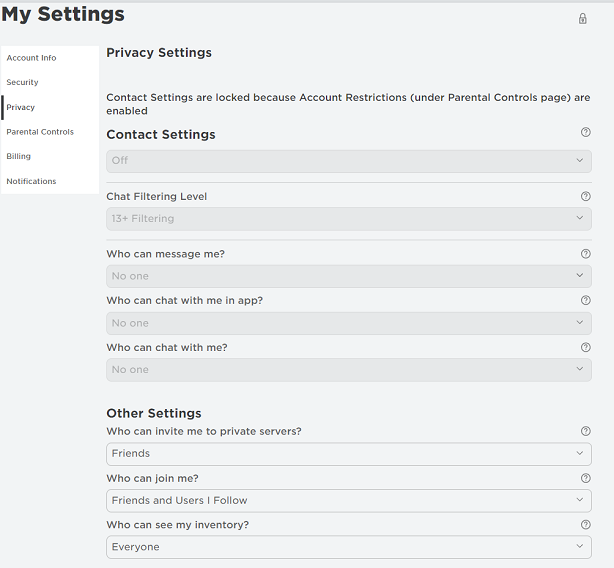 Under the Privacy tab, you can edit every detail you want to lock from your child. You can now log out of the website and the changes will be active across every version of Roblox games installed.