Roblox is a fun service to use, but if you don't want to play anymore, you might as well delete your Roblox account. You can also request your account to be deleted may because of other safety concerns.
For one to delete your Roblox account, it's not as easy as you think. Roblox doesn't provide a one-click solution, an automated way to delete your account.
Instead, you'll have to contact Roblox customer support and ask them to delete your account. Here is how to go about it:
Deleting Your Roblox Account
Firstly, go to the Roblox website or launch your mobile app and sign in to your account. Once on the page, click on the gear icon and select Help from the drop-down menu; click on the three dots on the bottom right of your mobile app and scroll down to Help.
On the Help page, scroll down until you find Contact Us tab and click on it. This is the page whereby you can contact Roblox in case you experience any problems.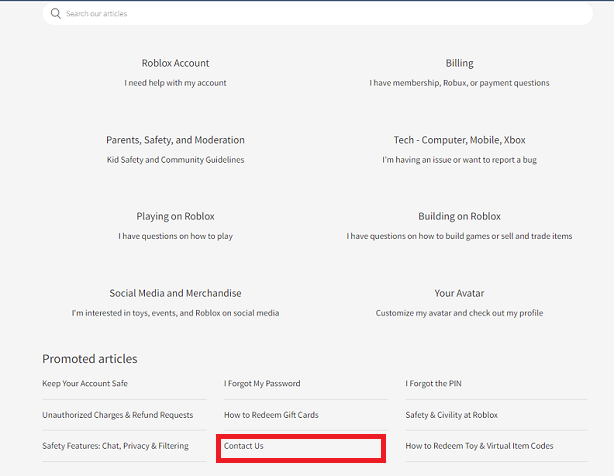 Click on the Support form on the page. This will open a new tab and a contact form that you'll need to fill in order to contact them. Fill in the required details on the form, state, and describe the issue you're currently experiencing with the Roblox account.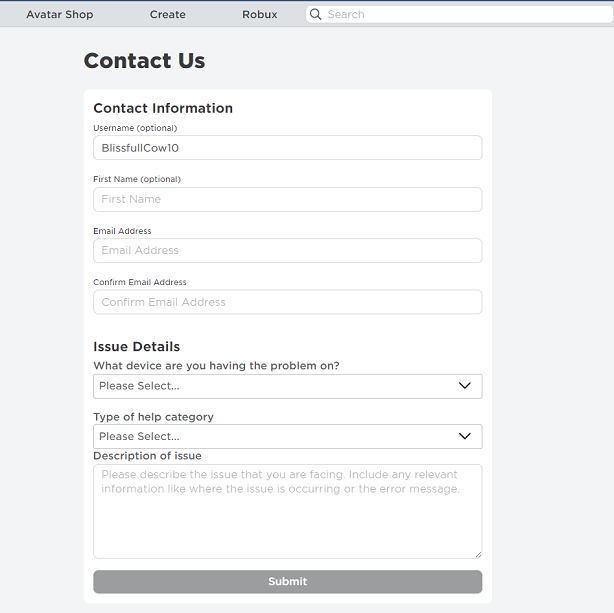 Once you complete filling out your Support form, click on Submit. You will have to wait for Roblox to contact you. It might take a few days for them to get back to you.
Inactive Accounts
Does Roblox delete inactive accounts? No, it doesn't. If you haven't used your Roblox account for a year, they will deem it an unusable account. This will automatically be converted to an unverified account and can no longer be used to log in to the game. You can decide to choose this method if Roblox is taking long to respond.
Also Watch: How to Reset Roblox Password | Recover Roblox Account.