Most of our multimedia files these days are high definition which means they have more data in them.  This makes them occupy more space. A single image from an iphone 7 camera is roughly between 5-10 MB. A six second video is 18MB.  That's a lot of data.
Our email services still maintain the same old cap for file attachments.  The reasonable file attachment limit should be around 10MB.  Services like Gmail allow up to 20 MB but if you send the email to someone in Yahoo, he/she might have problems downloading the attachment.
So how do you send large files exceeding 10 MB via email? How will you send that 115MB video to your boss via email?
Compress The File:
There are plenty of file compression tools like 7zip and WinRar.  Windows also has its own file compression service. Simply right click on the file folder containing the file and Send To 'Compressed(zipped) folder'.
However this only works for files that have slightly crossed the attachment limit.  For example,  a 13MB file can be compressed to around 8MB and it will pass for attachment.  A file over 100MB will not pass even if you compress it to half it's size.
Use Cloud Services To Send Large Files via Email:
This is by far, the most effective way of sending large files via email. Google Drive,  Dropbox and SkyDrive are the most popular 'clouds'. All three of them allow you to upload files and share them by generating a download link which you can then send in an email.
All you need to do is upload the file to your favorite cloud storage service, look for the share option which is available on all three cloud services. In the sharing options page, select link. Some of the services offer you the option to email the link from right within the cloud.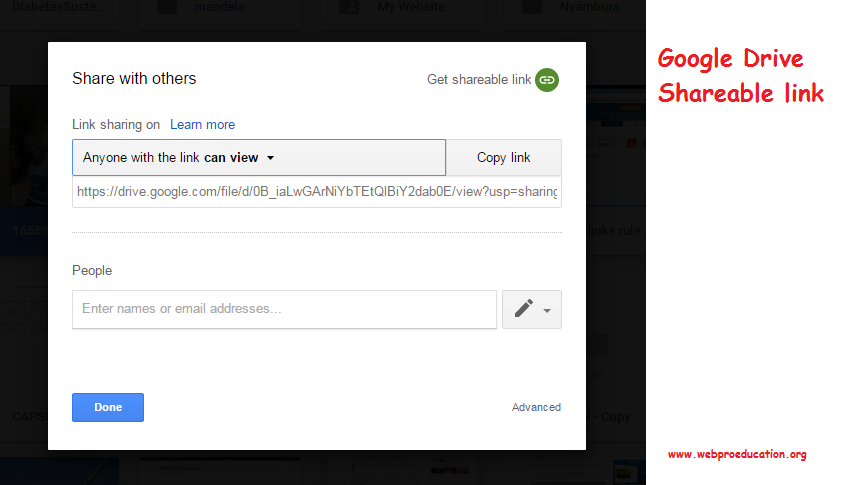 Gmail for desktop is integrated well with Google drive. When you try to attach a file exceeding the limit, it will automatically be uploaded to your Google drive account and the file download link sent to the recipient. The recipient will then download the file from Google drive using the link.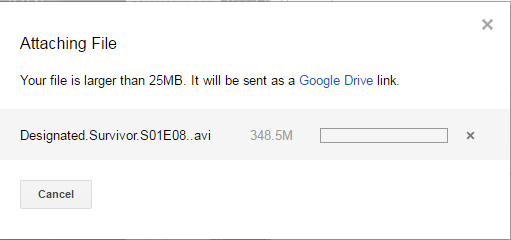 Microsoft have also integrated Skydrive into Outlook in a similar way. Files larger than the allocated maximum will be uploaded to the cloud and a download link sent instead.
The recipient doesn't need to have a Google drive or Sky drive account to download the attachment. Anybody with the link should be able to download the attachment.
The Mail app on iOS devices supports a feature called DropSend.  This feature sends attachments larger than 20MB to the iCloud from where recipients of the email will download the email.