Whether you're an Android or iOS user, we can agree that mobile data plans are expensive and smartphones are consuming more and more data as their technology improves.
While you can use Wifi for most of the apps that require internet connection, sometimes the Wifi connection is not available and you need to use your favorite app on your mobile data plan.
Facebook, Twitter, YouTube, Chrome, Spotify, Instagram, Whatsapp and snapchat are the most notorious apps know for hogging data. Here's how you can curb excess data usage.
Use Lite Versions Of The App:
Facebook has created lite versions of the app and the messenger app which are basically stripped down versions of the applications. These lite apps use significantly less resources than their counterparts. Apart from consuming much less data, they are designed to operate in even the worst internet connections.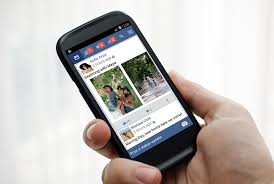 The best part is, you can have both the main app and the lite version installed on your device. You can use the main app when you have Wifi and the Lite app on your mobile data plan. Given the success of Facebook's lite apps, other big players should follow suit soon.
Manage streaming Quality:
High definition videos and images are the order of the day in our smartphones. You can reduce the quality of video and images displayed by most of your apps to save data.
Instagram has a 'Use less data' in the cellular data use settings. This setting will stop Instagram videos from automatically playing. Photos and videos take longer to load so that you only wait to load the photos you want to see.
Facebook app has the option in the App settings to stop auto playing videos unless you're on wifi. Go to the Auto play settings page and select 'On Wi-fi connections only'
Twitter also allows you to prevent the app from automatically playing videos. This can save you data usage especially for videos you don't want to watch. Launch Twitter app and navigate to the data settings page. Choose to auto play videos on Wifi only or stop auto playing completely. There's an option to disable image previews in the timeline but that seems too extreme for my liking.
Google Chrome browser is the most popular browser among Android users. It features a data saver feature that helps you save your data plan while browsing through web pages. The feature apparently uses Google servers to compress pages you request before downloading them. Open chrome. On the settings page, tap on Data saver.
Snapchat pre-loads stories and snaps so that they immediately appear while scrolling through your timeline. To stop this, use the Travel mode feature. This feature will slow down the rate at which the stories and snaps re-load so that yu can only load the ones you really want to see.
YouTube: The YouTube app on your device allows you to stop videos from streaming in HD while the connection is mobile data. In the app settings, allow YouTube videos to only stream in HD over a Wifi network.
Spotify is a poular music streaming platform. The app allows users to change the streaming quality between Automatic, Normal, High and Extreme. Unfortunately the app can't differentiate between Wifi and mobile data connection. Just keep the streaming quality at 'Normal' to be safe.
Download. Don't Stream:
The YouTube app allows users to download YouTube videos and watch them offline. Therefore you can download a YouTube video when you have Wifi connection then watch it later when you don't instead of using mobile data.
Spotify and Apple Music also allows offline streaming. When you have Wifi, you can download all the songs you wish to listen to when you won't have internet connection. Unfortunately this feature is only available for premium Spotify subscribers.