We've all made purchases we regret before. Sometimes you can get a refund and sometimes you can't. On the Google Play store you can get a refund for an app you regret buying. But your chances of getting a refund depend on how fast you act.
The reason most people are skeptical about purchasing apps is because you're not sure whether you'll get value for money or whether you'll like the app. Sometimes even reading reviews from other users is not enough. You have to pay for the app before you test it.
Fortunately, the Google play store allows you to rest an app you have purchased for two hours and decide whether you want to keep it or not. If you decide to keep it, well and good. If you don't like it you can request for a full refund and the app will be uninstalled from your device.
However, there are some rules when it comes to this refund policy. You have exactly two hours from the time of purchase before you can request a refund. This is enough time for you to use the app and decide whether it's worth what you paid for it. If you'd like to return the app and get a refund, simply go to the app page on the Play store and tap on the refund button.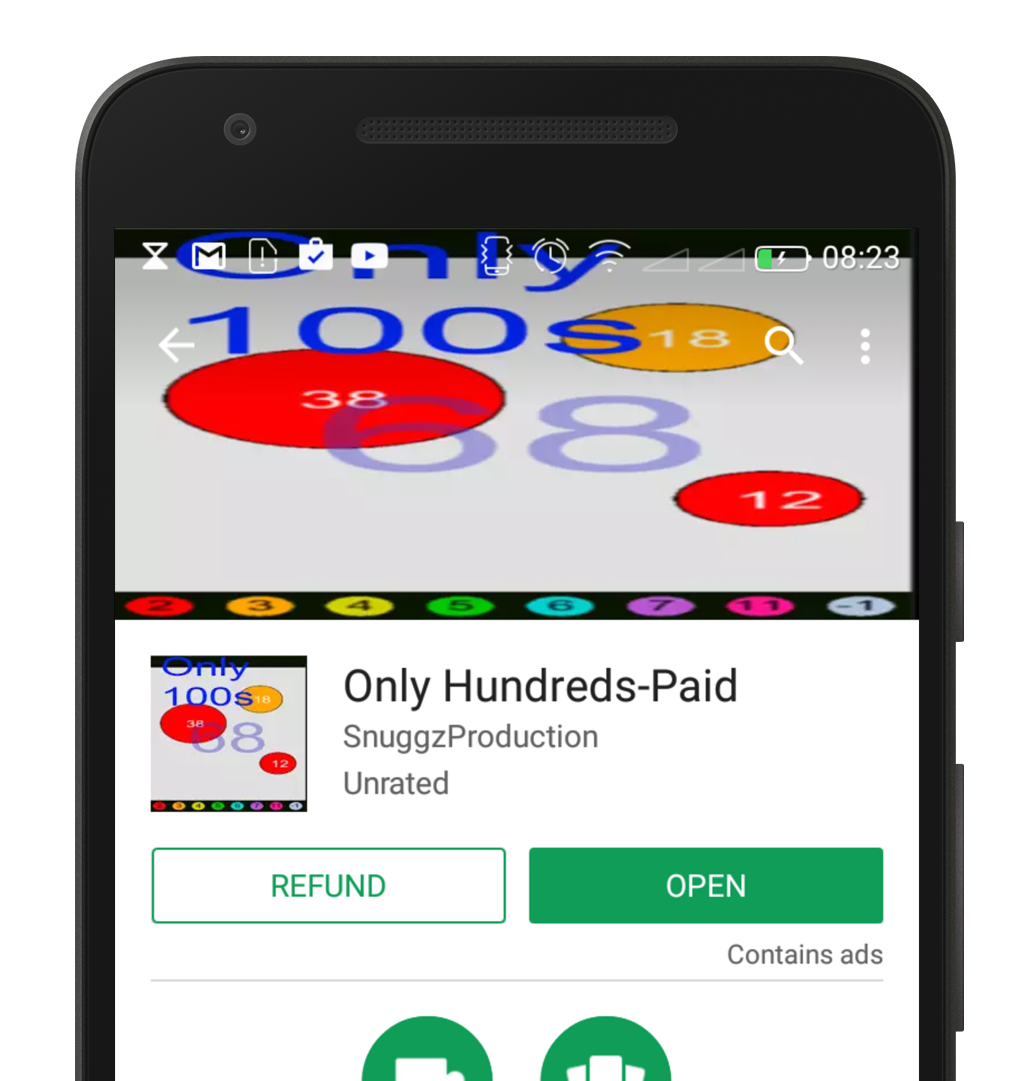 This process is fully controlled by Google and you don't need to contact the app developer to get a refund. Everything is automated in Google Play store as long as it's within the 2 hour grace period.
Google Play Refund After 2 Hours
If it's been more than two hours but within 48 hours since you paid for and installed the app, things start getting a little complicated. This is also for free apps that have in app purchases or subscription apps where there's a billing cycle. You'll need to contact Google for this. Fill in this Contact form with the correct details and a reason you want a refund. Google claim to respond to these request within 15 minutes. But sometimes it can take up to 2 days.
Google Play Refund After 48 Hours:
If your situation is different from all the scenarios above then you'll need to contact the app developer. For instance, you purchased an app one week ago and you've decided you want a refund.
Google's automated refund system and request form doesn't cater for such needs. While you might give the Google request a shot, at this point I'd put my hopes on contacting the app developer.
On the app page on the Google play website or app, is the contact information of the app developer; usually an email address. Send the app developer an email and explain why you would like a refund. There is no policy binding the app developer to submit to your request so asking politely will give you a better chance of getting your money back.  Not guaranteed though.