Are you looking to send your iPhone photos as documents on WhatsApp? Then you've come to the right place. Ensure your cherished moments look as stunning as they were captured.
WhatsApp is undoubtedly one of the most popular messaging apps, allowing users to effortlessly share various media files, including photos. While sharing photos directly is a convenient option, it often results in compression, leading to a loss in image quality.
If you're an iPhone user and wish to maintain the original resolution and clarity of your photos while sending them on WhatsApp, there's a workaround – sending them as documents.
Read: How To Mute Someone's Instagram Stories
Why Send Photos as Documents?
By default, WhatsApp applies compression to photos to reduce file size and save bandwidth. While this is convenient for quick sharing, it can significantly affect the image quality, especially if you wish to share high-resolution photos or intricate details. Sending photos as documents allows you to bypass this compression, ensuring your pictures retain their original quality.
Save Photos to Files App
Before sending your photos on WhatsApp as documents, you'll need to save them into your iPhone's Files app.
First, open the Photos app on your iPhone.
Locate the photo you want to send and tap on it to open it in full-screen view. If they are multiple photos, tap on Select at the top and pick all the photos you want to save.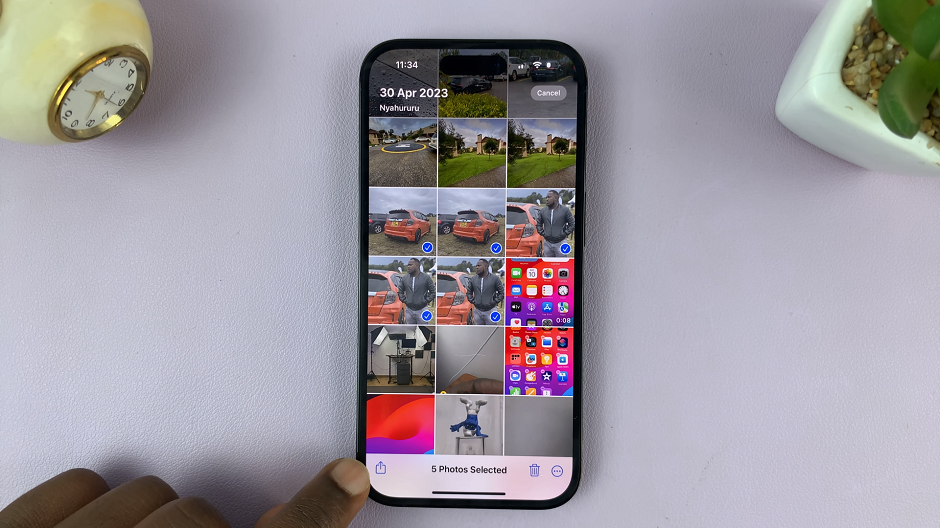 Tap the share icon (usually located at the bottom left corner) to bring up the sharing options.
From the sharing options, scroll down and select Save to Files. This will open the Files app.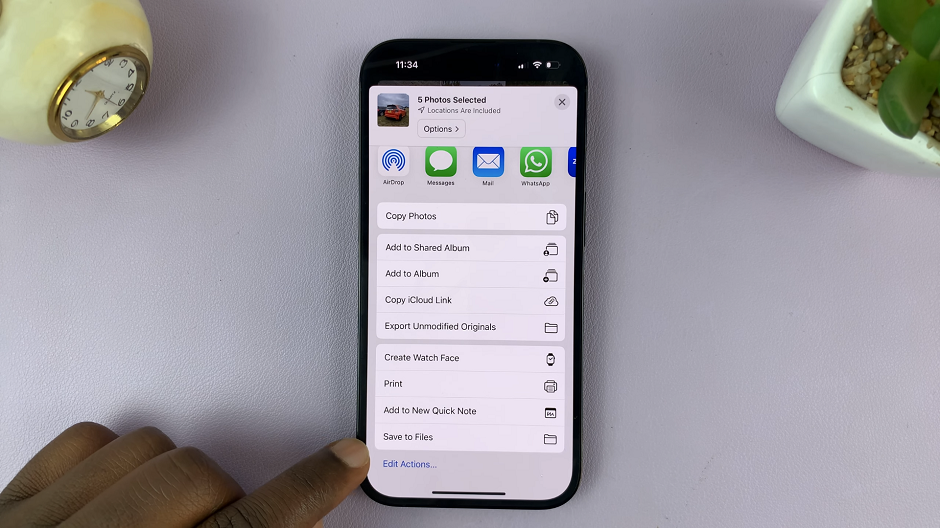 Choose a location to save the photos (you can create a new folder if you wish) and tap Save.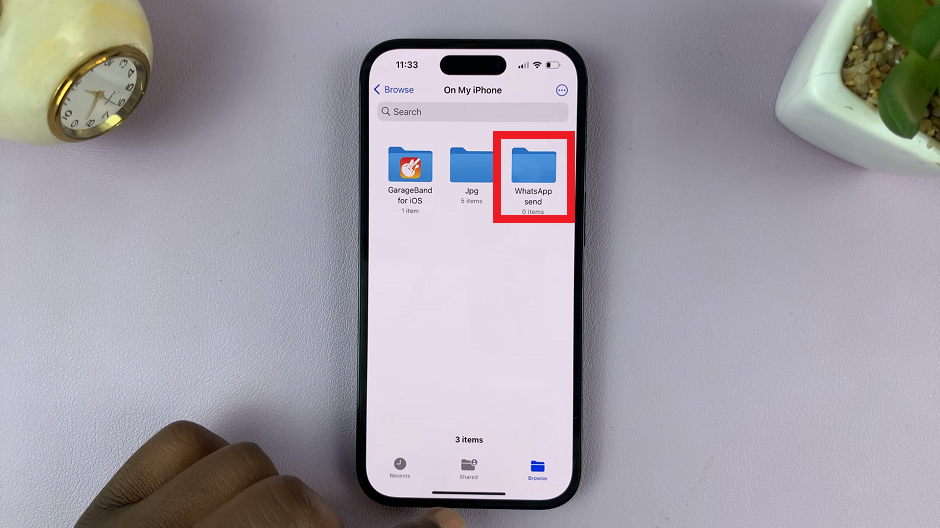 Send Photo as Document on WhatsApp
Now that you have saved the photo(s) into the Files app, you're ready to send it on WhatsApp:
Open WhatsApp on your iPhone. Go to the chat of the person or group to whom you want to send the photo document.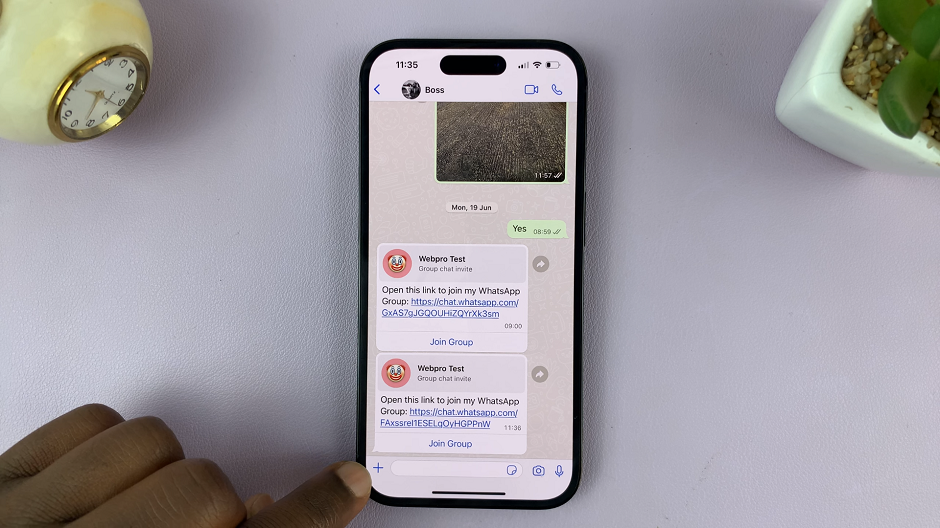 Tap the attachment icon (+ icon) to bring up the file-sharing options. Select Document from the options presented.
Navigate to the location where you saved the photo(s) in the Files app. Tap on the photo(s) to select it and then hit the Open option at the top-right side.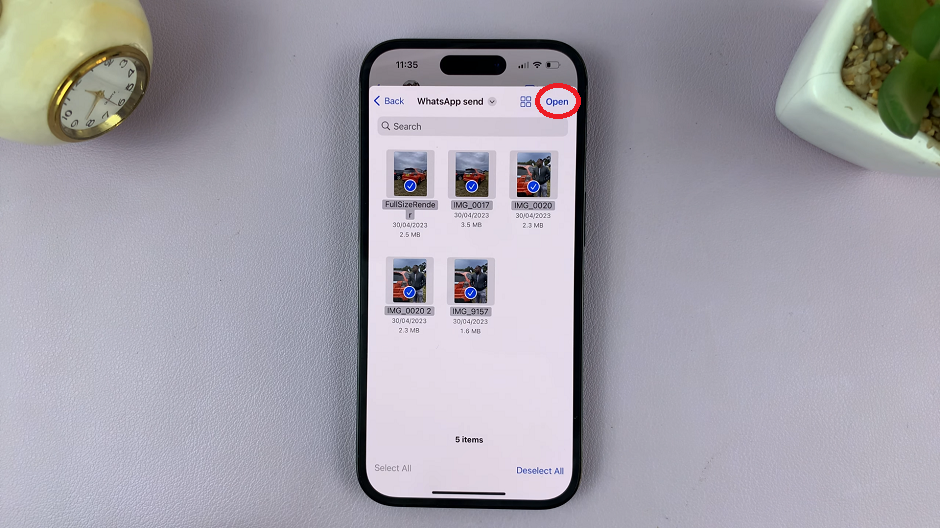 Hit the Send button on WhatsApp to share it with your contact or group.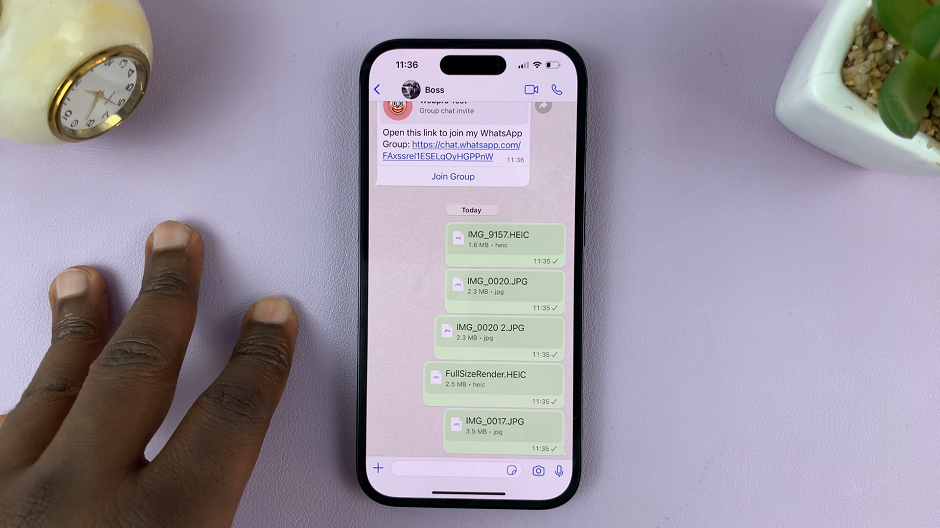 By following these simple steps, you can easily send your iPhone photos as documents on WhatsApp, preserving their original quality and delighting your friends and family with stunning visuals. Embrace this method whenever you wish to share special moments, artistic shots, or important documents without compromising on image clarity.
Watch this: How To Reboot iPhone (2 Methods)