One of the standout features of the Apple Watch is its "Always-On Display" functionality, which allows you to see the time and other essential information without having to raise or tap the screen.
This feature not only conserves battery life but also provides convenience and a more natural experience when checking the time or monitoring your activity. If you own an Apple Watch Series 5 or later, you can take advantage of this feature.
In this article, we'll guide you through the simple steps to enable the Always-On Display on your Apple Watch.
Watch: How To Enable/Disable Silent Mode On Apple Watch
How To Enable Always ON Display On Apple Watch
First, press the digital crown or tap on the display to wake up your Apple Watch. Next, access the settings by pressing the digital crown and locating it from the list of apps on your Apple Watch.
Within the Settings menu, scroll down or up (by swiping up or down) to find and select "Display & Brightness." From here, scroll down a bit then locate the "Always On" option.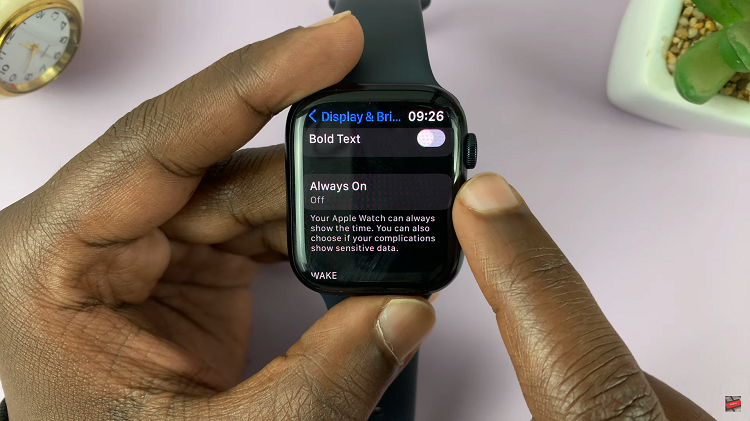 From here, tap on "Always On." To enable Always On Display on the Apple Watch, tap on the toggle icon next to the "Always On" option.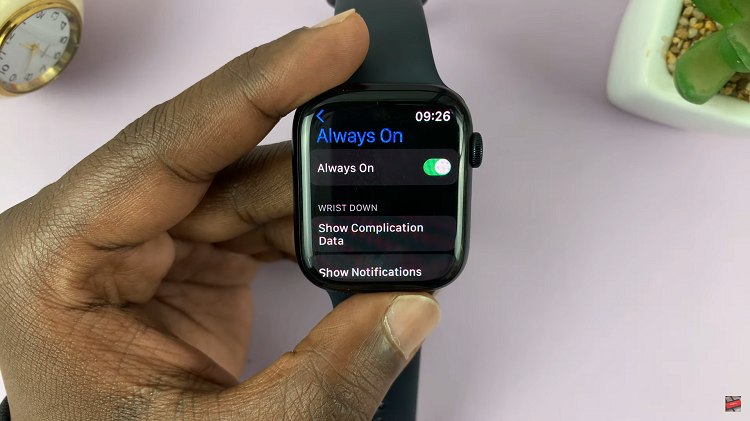 By following the steps illustrated above, you've successfully turned on Always On Display on your Apple Watch. The steps are similar to Apple Watch Series 5 and later. Let us know in the comment section below if you have any questions or suggestions.
Read: How To Enable & Disable Automatic Redial In Nokia Phones