YouTube has become an integral part of our lives, offering an extensive library of videos catering to various interests and preferences. For avid viewers, managing subscriptions is crucial to keeping up with favorite creators and channels.
While YouTube's mobile app might undergo occasional changes, the process of accessing your subscriptions remains relatively straightforward.
In this article, we'll guide you through the steps to seamlessly see your YouTube subscriptions on mobile devices.
Watch: How To Connect AirPods To Google Pixel Tablet
To See YouTube Subscriptions On Mobile
Firstly, open the YouTube application by tapping on the YouTube app icon. Next, in the YouTube app's interface, locate and tap on "Subscriptions" at the bottom of the screen. At this point, tap on "All" in the upper right corner.
Now, you'll be able to see a list of all the channels you've subscribed to. Scroll through the list to find the channels you're interested in. In case you have a lot of subscriptions and want to find a specific channel quickly, utilize the search bar at the top of the screen
If you'd like to organize your subscriptions differently, tap on the "New Activity" or "Most Relevant" button in the upper left corner. You can choose to sort by "A-Z."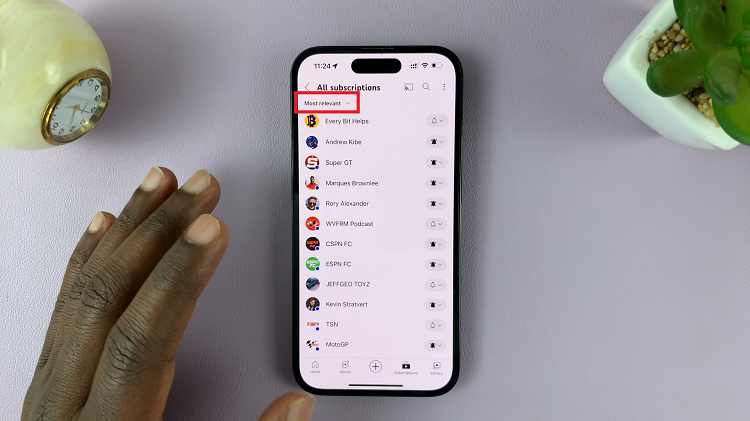 By following the simple steps outlined in this guide, you can seamlessly access your subscriptions, watch the latest videos, and stay connected to the content that matters most to you. Let us know in the comment section below if you have any questions or suggestions.