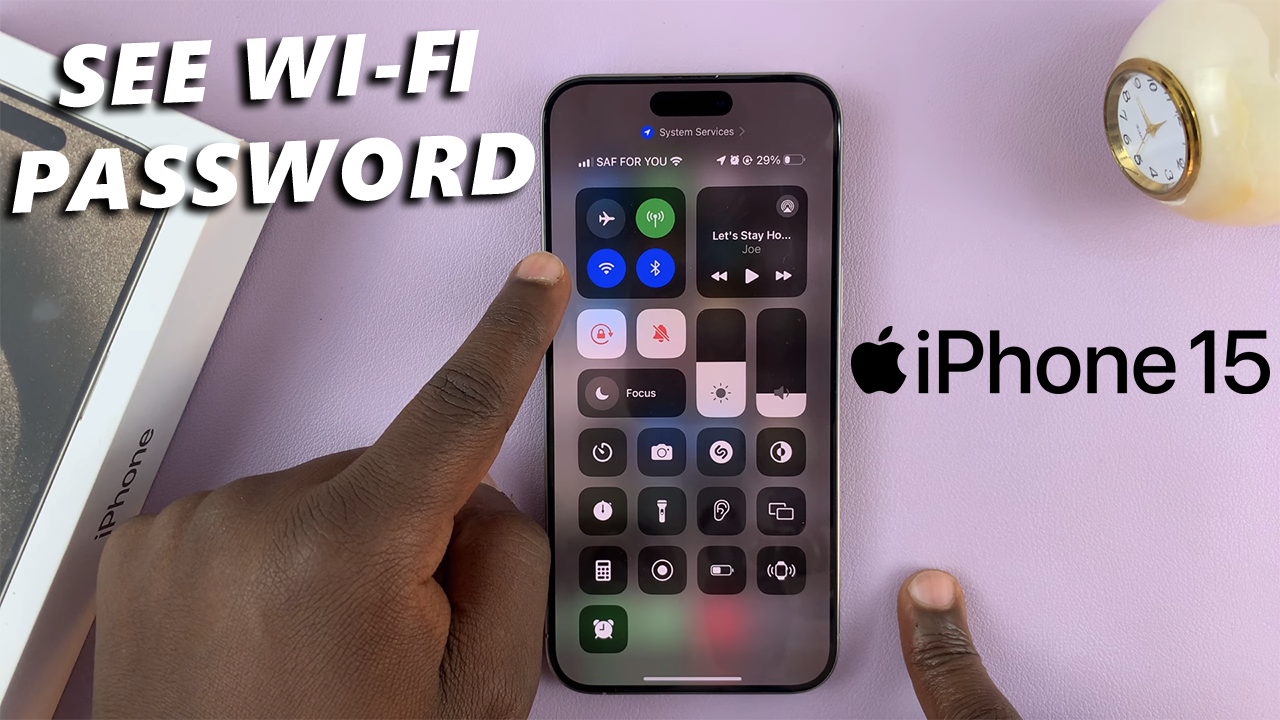 In today's interconnected world, Wi-Fi is the lifeblood of our digital experiences. Whether it's for work, entertainment, or staying connected with loved ones, a strong Wi-Fi connection is essential.
However, there may be times when you need to retrieve your Wi-Fi password on your iPhone 15 or iPhone 15 Pro, perhaps to share it with a guest or for troubleshooting purposes.
Fortunately, Apple has made it relatively straightforward to access your saved Wi-Fi password directly from your device's settings. In this guide, we'll walk you through the steps to retrieve your Wi-Fi password on these latest iPhone models.
Read this: How To Find Open Apps On Apple Watch In WatchOS 10
See Your Wi-Fi Password On iPhone 15 & iPhone 15 Pro
Begin by unlocking your iPhone 15 or iPhone 15 Pro by entering your passcode or using Face ID/Touch ID. Ensure your Wi-Fi is on by checking in the control centre.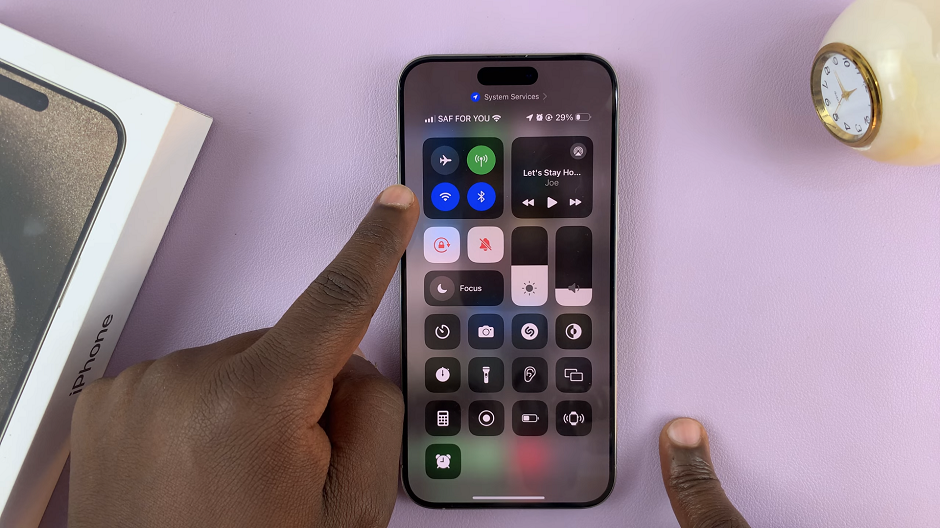 Tap on the Settings app from your home screen. It's usually represented by a gear icon.
Scroll down and select the Wi-Fi option. This will take you to the Wi-Fi settings menu.
Find the name of the Wi-Fi network you are currently connected to. Once you find it, tap on the i icon next to it.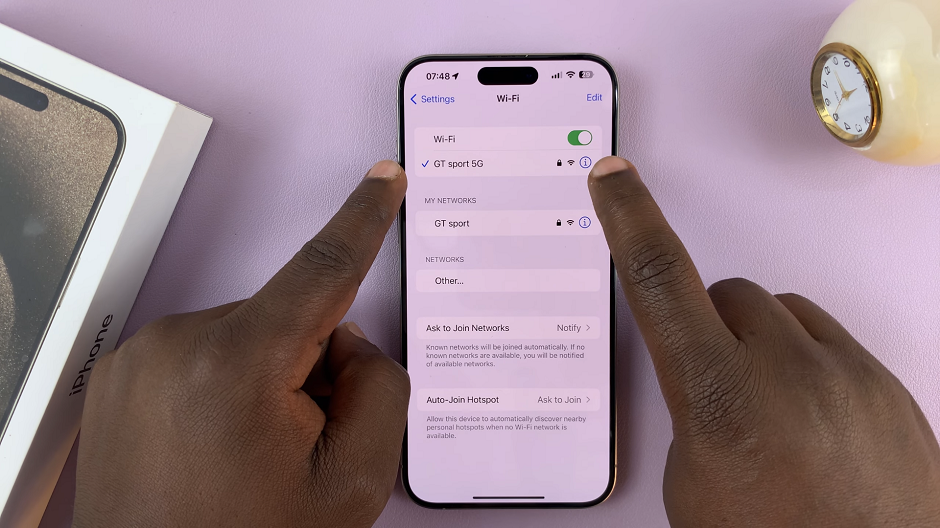 A new screen will appear with details about your Wi-Fi network. Locate the option labeled Password.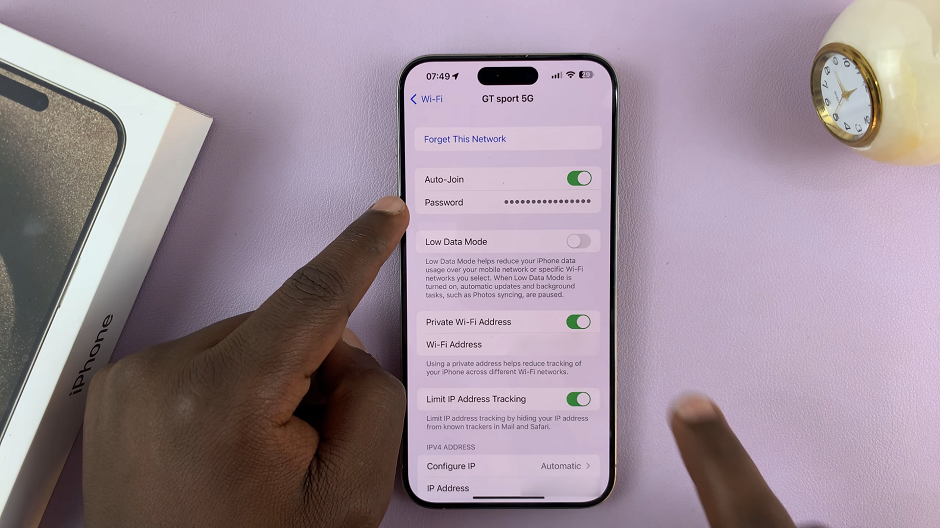 Tap on it, and you will be prompted to authenticate using Face ID, or your passcode. After authentication, the Wi-Fi password will be displayed in plain text.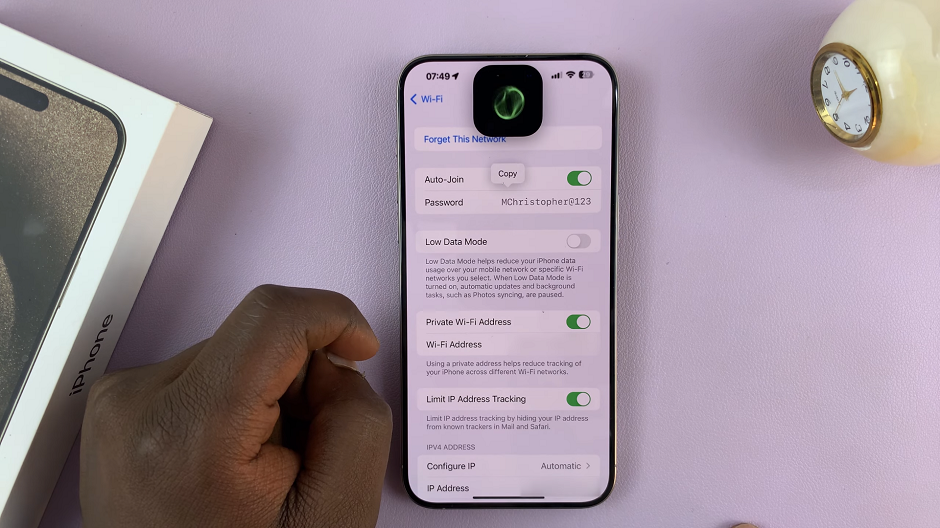 It's important to note that this method only works for networks that your iPhone has previously connected to and saved the password for. If you're trying to access a new network, you'll need to obtain the password from the network owner.
Additional Tips
Ensure Security: Be cautious when sharing your Wi-Fi password. Only share it with trusted individuals.
Regularly Update Passwords: For enhanced security, consider changing your Wi-Fi password periodically.
Utilize a Password Manager: Consider using a password manager to securely store and manage your Wi-Fi passwords.
By following these steps, you can quickly retrieve your Wi-Fi password on your iPhone 15 or iPhone 15 Pro without the need for any third-party applications or advanced technical skills.
Remember, it's always a good practice to handle Wi-Fi passwords with care to maintain the security of your network. With this simple guide, you'll have the convenience of accessing your Wi-Fi credentials whenever you need them.
In today's fast-paced digital landscape, staying connected is crucial. With this knowledge at your fingertips, you'll be able to navigate the Wi-Fi world with ease on your iPhone 15 or iPhone 15 Pro.
Watch this: How To Connect iPhone 15 & iPhone 15 Pro To Monitor via HDMI Cable