Screen recording has become an indispensable feature for many smartphone users, allowing them to capture and share what's happening on their screens. If you own a Samsung Galaxy A24 and want to learn how to screen record on your device, you're in the right place.
Whether it's for creating tutorials, sharing exciting gameplay, or preserving important conversations, the ability to record your screen can be incredibly useful.
In this guide, we'll walk you through the step-by-step process on how to screen record on your Samsung Galaxy A24.
Also Read: How To Take Scrolling Screenshot On Samsung Galaxy A24
How To Screen Record On Samsung Galaxy A24
The Samsung Galaxy A24 does not come with an in- built screen recorder. This means you will have to install your own. Open the Google Play Store on your device. In the search bar, type "XRecorder." Locate the XRecorder app in the search results and tap on it. Press the "Install" button to begin the download.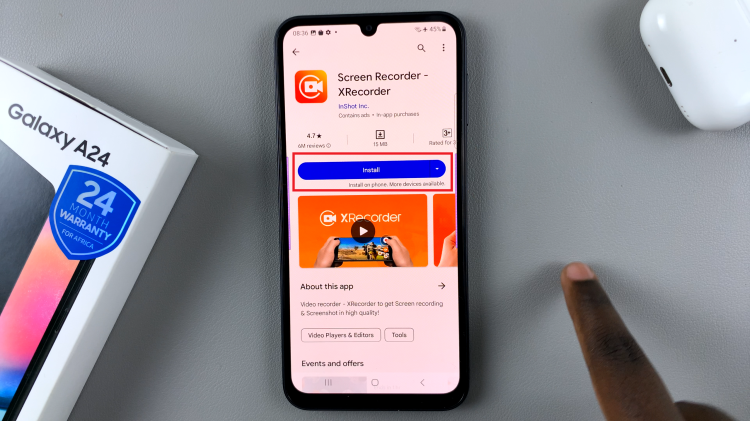 Launch the app once installed. You will be presented with some on-screen instructions used for app set up. With XRecorder installed and set up, it's time to start recording your screen.
In the XRecorder app, look for the "Record" button, typically found at the bottom right of the screen, and tap on it. You may be prompted to grant the app permissions. This is necessary if you want to capture audio along with your screen recording. Allow the necessary permissions.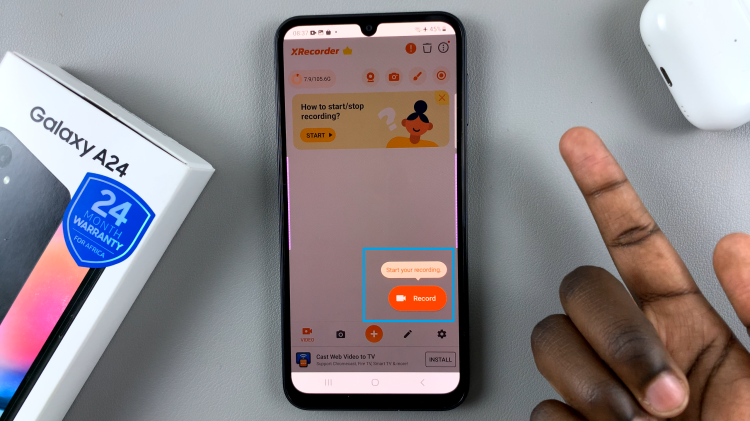 After granting the required permissions, tap on "Start Now" to initiate the screen recording process. A countdown may appear on your screen, giving you a few seconds to prepare. Once the countdown finishes, the screen recording will begin. While recording, you'll typically see options to pause or stop the recording. When you're finished capturing, press the "Stop" button to end the recording session.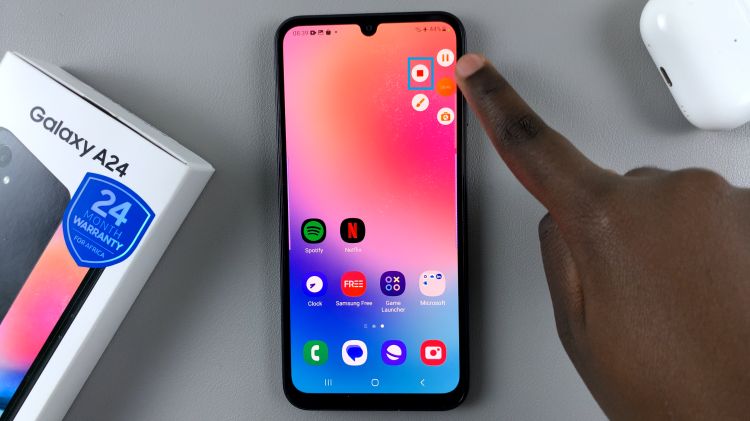 The screen recording will be automatically saved to device's storage or SS. Screen recording on your Samsung Galaxy A24 is a straightforward process with the XRecorder app.
Watch: How To See Music Information On Always On Display On Samsung Galaxy A24