Capturing more information in a single screenshot has become a valuable feature for smartphone users. In the fast-paced digital world, where every bit of information matters, knowing how to take scrolling screenshots can make your life a lot easier.
If you're a proud owner of a Samsung Galaxy A24, you're in luck because this feature is right at your fingertips. Whether it's for capturing a lengthy webpage, preserving an entire conversation, or just documenting something interesting, mastering this technique will be a game-changer for you.
In this guide, we'll walk you through the step-by-step process on how to take a scrolling screenshot on your Samsung Galaxy A24.
Also Read: How To Hide Apps On Samsung Galaxy A24
How To Take Scrolling Screenshot On Samsung Galaxy A24
Take a regular screenshot on your Samsung Galaxy A24. To initiate the scrolling screenshot feature, you need to locate the "Scroll Capture" or "Scrolling Screenshot" option. The icon looks like an image of a phone with lines or a scrolling arrow.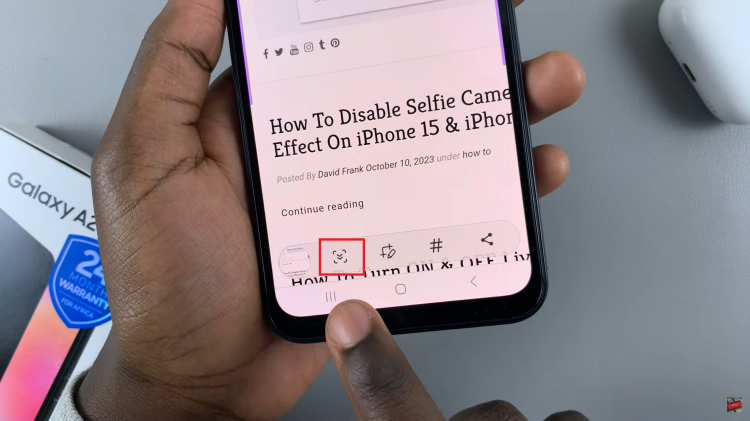 Once you've tapped on the scrolling screenshot icon, your Samsung Galaxy A24 will automatically start capturing the scrollable content. It will scroll down the page, capturing everything along the way. You can manually stop the scrolling process when you've captured all the necessary information by tapping the screen.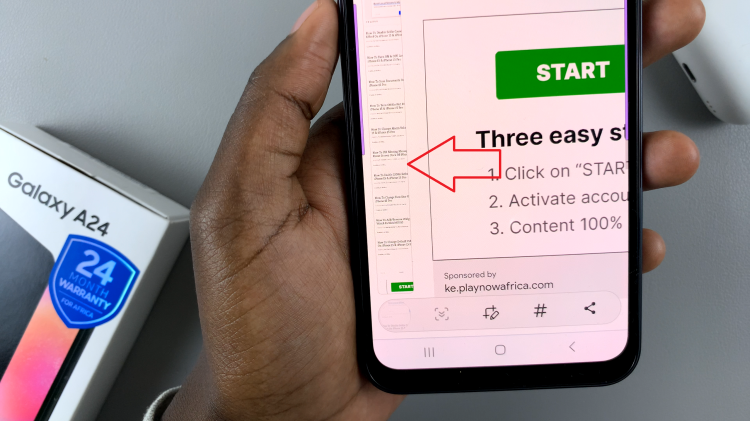 After capturing the entire scroll, the scrolling screenshot will be saved to your gallery. You can access it from your phone's gallery app and share it with others or keep it for reference.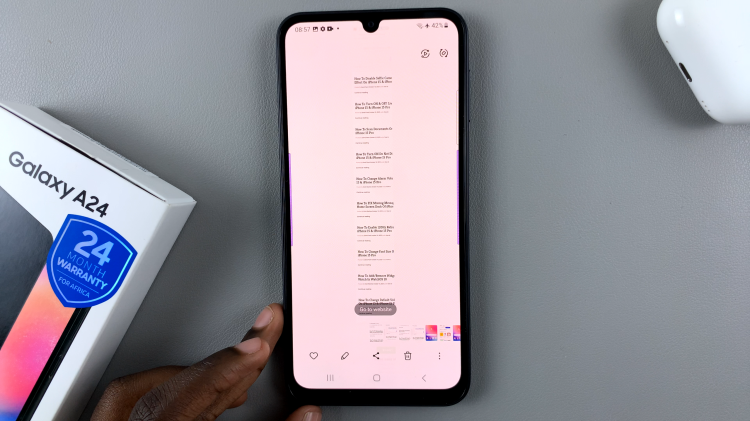 Taking scrolling screenshots on your Samsung Galaxy A24 is a convenient way to capture lengthy webpages, conversations, or any content that extends beyond a single screen. By following the simple steps outlined in this article, you can ensure that you never miss out on important information and have it readily available for future reference.