The Samsung Galaxy S23 is a remarkable smartphone known for its powerful features and customization options. Among the many customizable features on this device, the keyboard settings stand out.
Whether you've made numerous adjustments and want to start with a clean slate or are encountering issues with your keyboard, knowing how to reset it to default settings can be incredibly useful.
In this article, we'll give you a comprehensive guide on how to reset the keyboard back to default settings on your Samsung Galaxy S23.
Also Read: How To Set Clock To 24HR/ AMPM System On Samsung Galaxy S23
How To Reset Keyboard To Default Settings On Samsung Galaxy S23
Begin by unlocking your Samsung Galaxy S23 and navigating to the home screen. Look for the "Settings" app. In the settings menu, scroll down to find and select "General Management." Within the General Management section, you'll find different categories of settings. Look for "Samsung Keyboard Settings" and tap on it.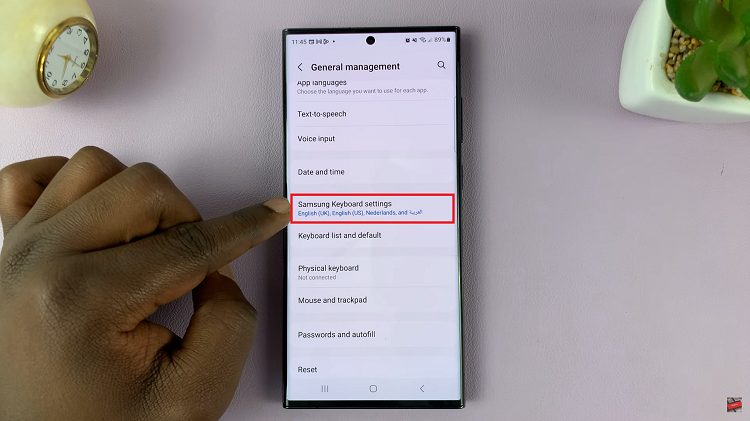 Once you're in the Samsung Keyboard Settings, scroll all the way down to the bottom of the page. Here, select the option that says "Reset to Default Settings."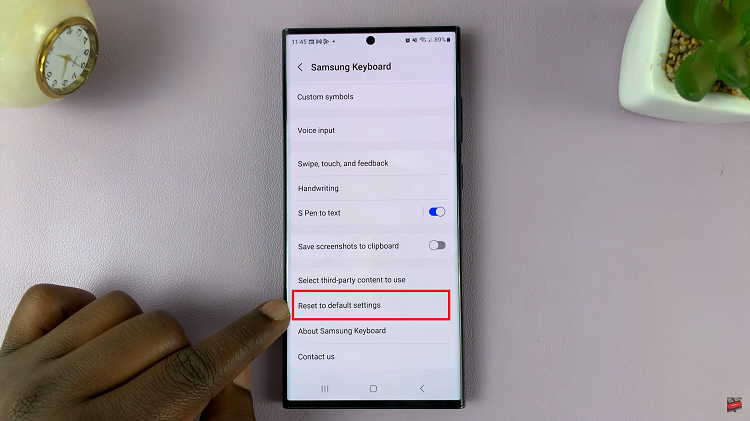 After selecting Reset to Default Settings, a menu of options will appear on your screen. Among these options, choose "Reset Keyboard Settings." A confirmation prompt will appear, asking you to verify your decision to reset the keyboard settings. To confirm, tap on the "Reset" button.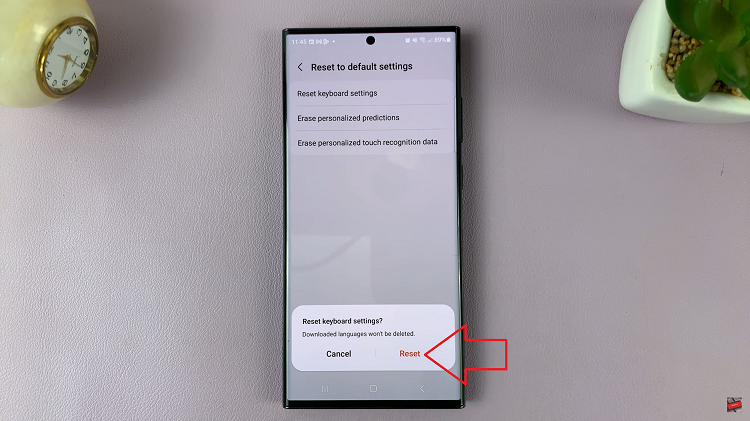 It's important to note that while this process will reset your keyboard settings, any downloaded languages you've added will not be deleted. This ensures that you can maintain your preferred language settings while restoring the keyboard to its default state.
Watch: How to Enable & Disable Keep screen On While Viewing On Your Samsung Galaxy S23, S23+, S23 Ultra