Predictive text, also known as auto-correct, is a feature on modern smartphones that aims to make typing faster and more accurate. It suggests words as you type, based on your previous inputs and commonly used phrases.
This can be a helpful tool, but some users may prefer to type without these suggestions. Enabling or disabling predictive text on the keyboard of your Samsung Galaxy S23 is a straightforward process.
This guide will walk you through how to enable /disable predictive text on the Samsung Galaxy S23s.
Watch: How To Install MX Player On Google Pixel Tablet
To Enable /Disable Predictive Text On Samsung Galaxy S23s
To begin, locate and tap on the "Settings" application. Within the settings menu, tap on "General Management" and select "Samsung Keyboard settings."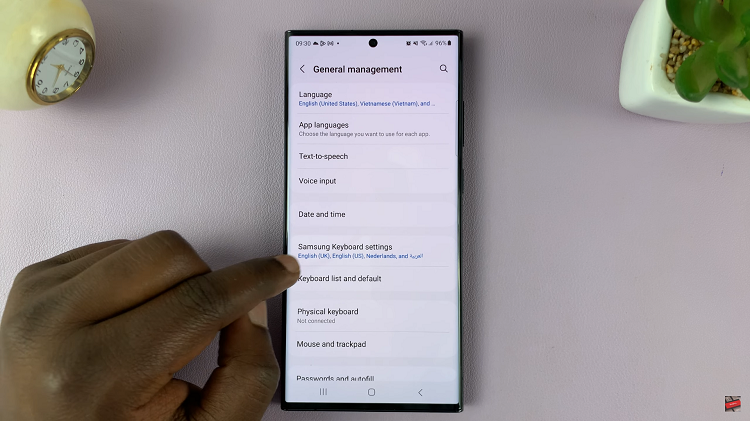 At this point, locate the "Predictive Text" option. To enable this feature, tap on the toggle switch to the ON position. The switch should turn blue, indicating that the feature is now active. Subsequently, to disable it, toggle the switch to the OFF position. The switch should turn gray, indicating that the feature is now turned off.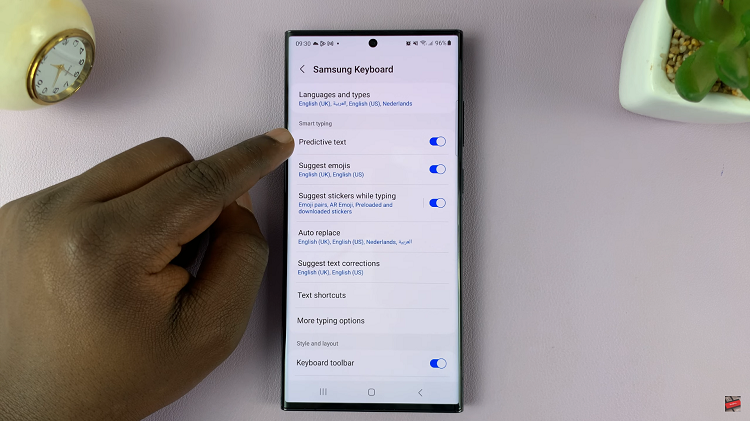 In conclusion, adjusting predictive text settings on your Samsung Galaxy S23's keyboard is a breeze. Whether you want to enhance your typing with word suggestions or prefer a more traditional approach without automatic corrections, these steps will help you tailor your keyboard settings to suit your preferences.
Read: How To Set Screen Timeout To 'Never' When Charging On Samsung Galaxy Z Flip 5