Google Pixel tablets are known for their sleek design, impressive performance, and user-friendly interface. One of the key features of any tablet is its ability to play media, and MX Player is a popular choice for that purpose.
MX Player is a versatile media player that supports a wide range of video and audio formats, with features like hardware acceleration and subtitle support.
In this guide, we'll walk you through the steps to install MX Player on your Google Pixel tablet.
Watch: How To Change Keyboard Size On Samsung Galaxy S23s
To Install MX Player On Google Pixel Tablet
Firstly, open the Google Play Store on your Google Pixel tablet. Once inside the Google Play Store, use the search bar located at the top of the screen. Enter "MX Player" into the search bar and hit 'Enter' or tap the magnifying glass icon to initiate the search.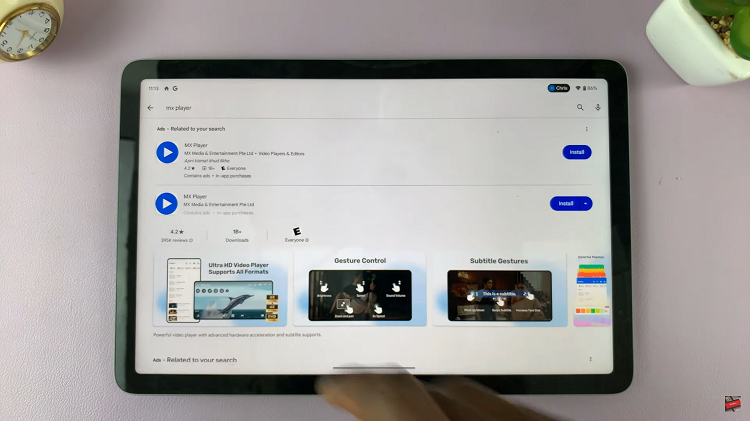 At this point, from the search results, locate and tap on the official MX Player app developed by J2 Interactive. Now, on the MX Player app page, you will find an "Install" button. Go ahead and tap this button to begin the installation process.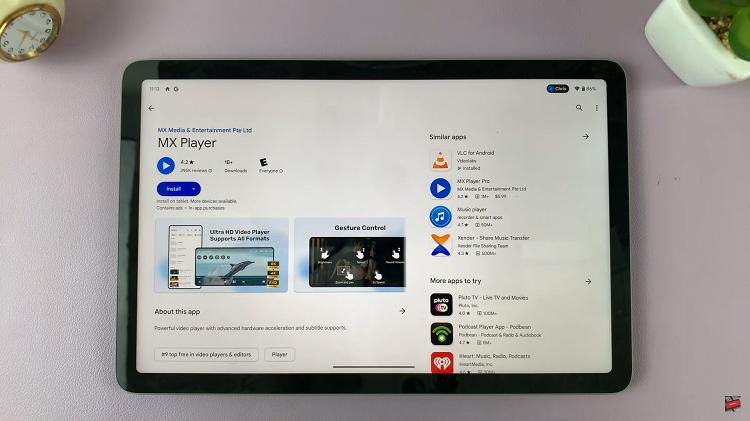 After the installation is complete, the "Install" button will transform into an "Open" button. Tap on it to launch MX Player. Now, with MX Player successfully installed, you're ready to enjoy its versatile media-playing capabilities on your Google Pixel tablet.
And that's how to go about it. Let us know in the comment section below if you have any questions or suggestions.
Read: How To Screenshot Cover Screen On Samsung Galaxy Z Flip 5