The Samsung Galaxy S23 is a powerful and feature-rich smartphone, and one of its essential functionalities is the keyboard. While the default keyboard size might work well for many users, some may prefer to customize it to their liking.
Whether you have larger or smaller hands, or simply want a different typing experience, changing the keyboard size on your Samsung Galaxy S23 is easy and can significantly enhance your overall user experience.
In this article, we will walk you through the steps to change the keyboard size on your Samsung Galaxy S23s.
Watch: How To Change Font Size & Style On Samsung Galaxy Z Flip 5
To Change Keyboard Size On Samsung Galaxy S23s
Firstly, find and tap the "Settings" app on your home screen or in your app drawer. Next, scroll down the Settings menu and find the "General Management" option. Tap on it to access various device-related settings.
Now, find and tap on "Samsung Keyboard settings", scroll down, and select "Size and transparency." Now, you'll have the option to adjust the keyboard size to your liking.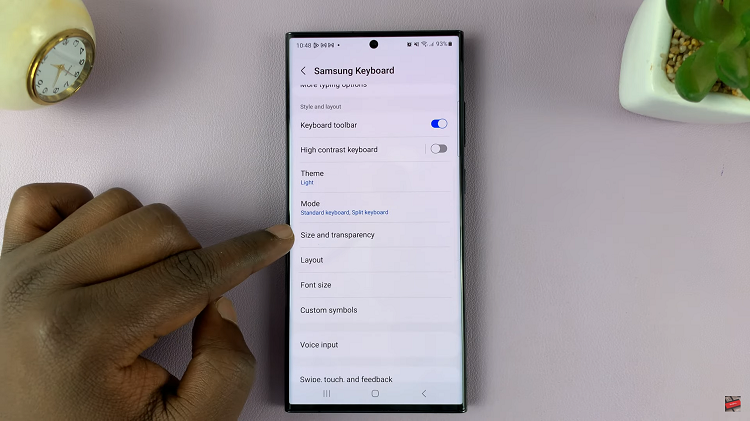 You may see a slider that allows you to make the keyboard larger or smaller. Slide it in the direction that suits your preferences.If you're satisfied with the new keyboard size, tap on "Done" and exit the settings.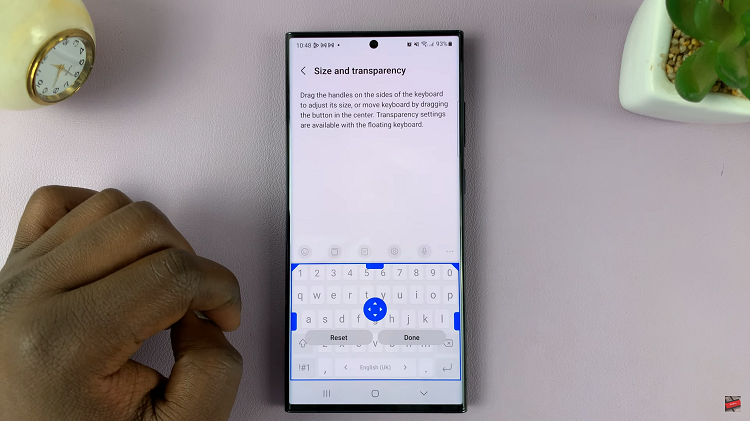 In conclusion, customizing the keyboard size of your Samsung Galaxy S23 is a simple process that can greatly improve your typing experience. Let us know in the comment section below if you have any questions or suggestions.