One of the simplest yet often overlooked customizations you can make is changing the way your device displays time. The Samsung Galaxy S23s, with its sleek design and powerful features, allows you to choose between the 24-hour clock system and the familiar AM/PM format.
Whether you're a fan of military time precision or prefer the traditional AM and PM designation, you'll find it's easy to make your Samsung Galaxy S23s fit your personal preferences.
In this article, we'll give you a comprehensive guide on how to set the clock to the 24Hr or the AMPM system on your Samsung Galaxy S23.
Also Read: How To Turn 'Customized SmartThings' On & Off Samsung Galaxy S23
How To Set Clock To 24HR or AMPM System On Samsung Galaxy S23
Navigate to the "Settings" app. In the Settings menu, scroll down and look for "General Management."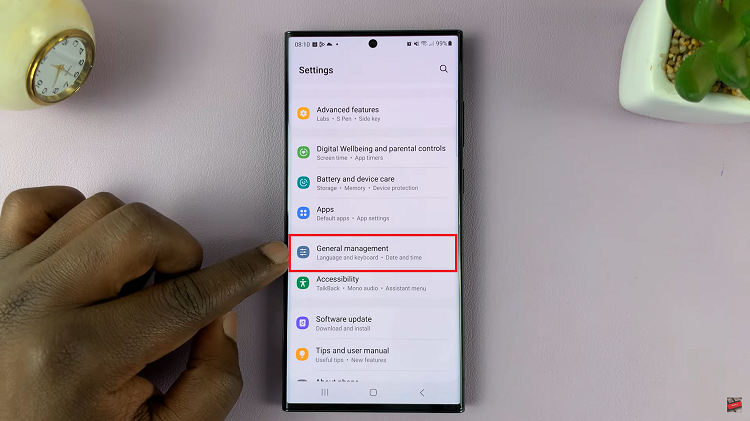 Next, under General Management section, tap on "Date & Time." Within the Date & Time settings, you should see a label that says "Use 24-hour format." Tap on the toggle switch next to it to turn it on. The switch turns blue, showing 24-hour is now turned on.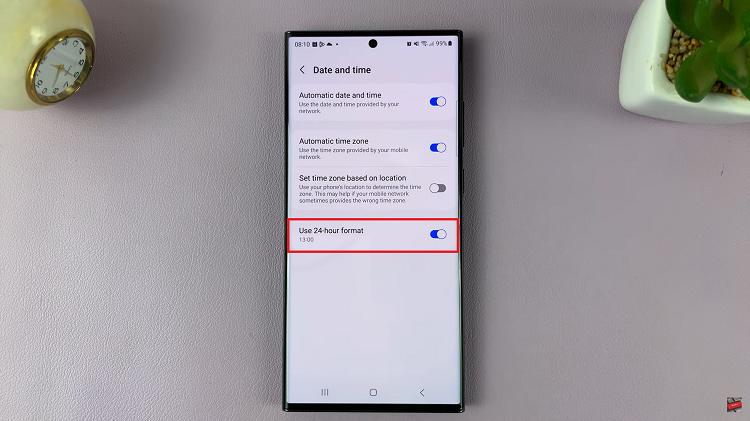 However, if you would like to switch back to the AM/PM system. Simply tap on the toggle switch next to it to turn it off. The switch turns grey, indicating that the 24-hour format is now disabled.
Also Watch: How To Reset Keyboard To Default Settings On Samsung Galaxy S23 S23+ S23 Ultra