The GoPro HERO 12 is a powerful and versatile action camera that allows you to capture stunning moments in high resolution.
To manage your footage and settings, GoPro provides the Quik App, a user-friendly interface that facilitates seamless interaction with your camera. However, there may be instances where you need to disconnect your HERO 12 from the Quik App.
Whether it's to free up storage space or perform maintenance, this guide will walk you through the process step by step.
Read: How To Move/Rearrange Apps On Home Screen Of Google Pixel 8 & Pixel 8 Pro
Remove GoPro HERO 12 From GoPro Quik App
Begin by opening the GoPro Quik App on your device. Make sure your GoPro HERO 12 is turned on and in close proximity to establish a connection.
Once the Quik App is up and running, locate the GoPro tab. This can typically be found in the bottom-right corner of the screen.
You will see your GoPro or GoPros there, if you have more than one. Swipe to the one you want to remove and tap on the three dots next to it.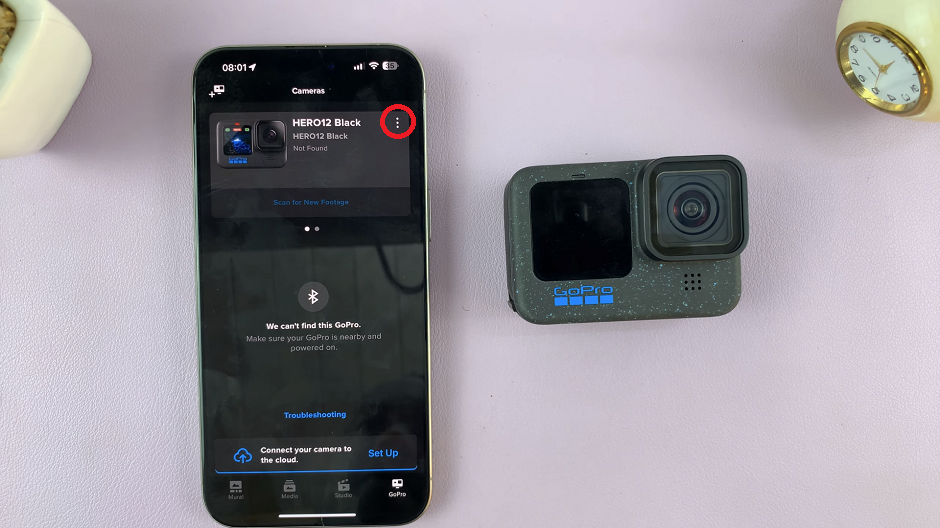 From the resulting menu, locate Remove Camera. Select this option to initiate the removal process. The app will prompt you to confirm your decision.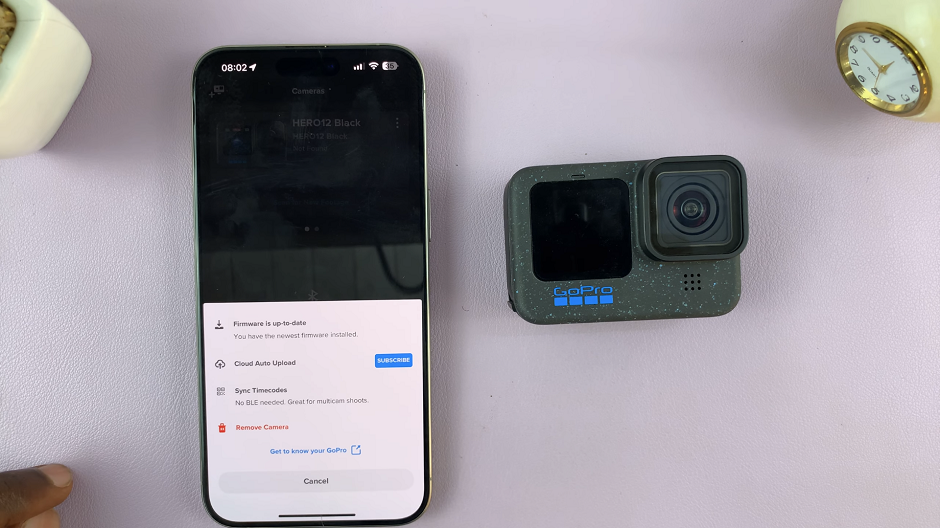 After selecting the Remove Camera option, the app will ask for confirmation. Confirm your choice to remove the GoPro HERO 12 from the Quik App, by tapping on Remove.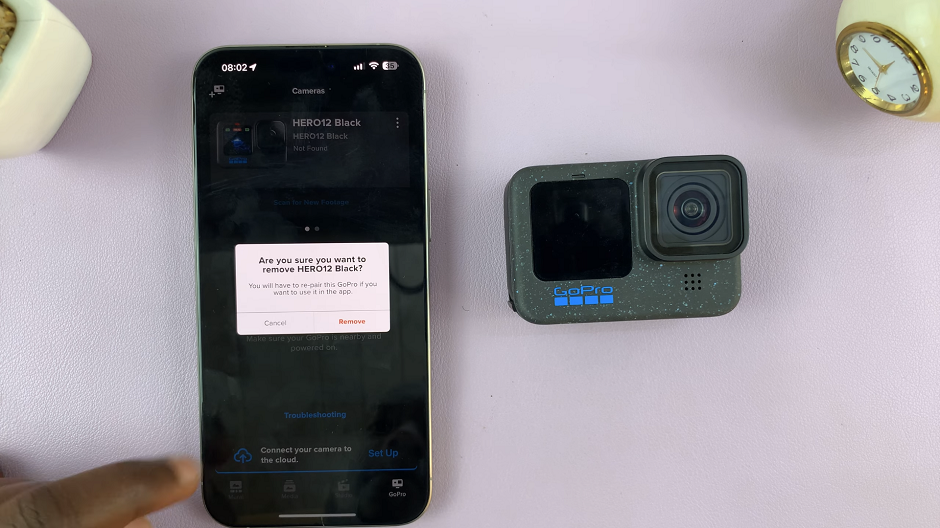 Congratulations! You have successfully removed your GoPro HERO 12 from the GoPro Quik App. This process can be useful for various reasons, such as freeing up space on your device, troubleshooting connectivity issues, or simply managing your camera settings.
Remember, re-connecting your HERO 12 to the Quik App is as simple as establishing a new connection from the device settings menu.
Watch: Google Pixel 8 / Pixel 8 Pro: How To Turn OFF / Restart