Emergency contacts can be incredibly useful in times of crisis, ensuring that your loved ones can be reached when needed.
However, circumstances change, and you may want to update or remove emergency contacts from your device. Whether you're updating your contacts or just looking to clean up your iPhone's emergency information, we've got you covered.
In this article, we show you how to remove emergency contacts from your iPhone quickly and effortlessly.
Also Read: How To Change Visibility Of Assistive Touch Button On iPhone
How To Remove Emergency Contacts From iPhone
First, locate the "Health" app on your home screen and tap on it. Tap on the "Profile icon" on the top left corner of the Health app screen to open your Health app profile page. Once your in the Health app profile page, tap on "Medical ID".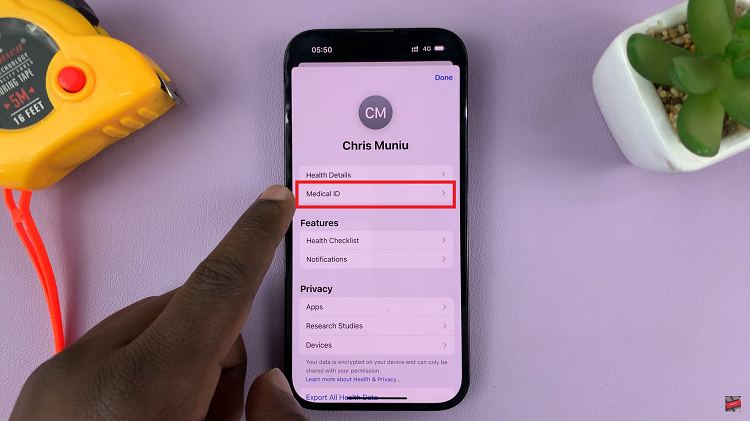 Next, tap on "Edit" in the top left corner. Scroll through the list and you will notice a section labeled "Emergency Contacts." A list of your current emergency contacts will be displayed on the screen.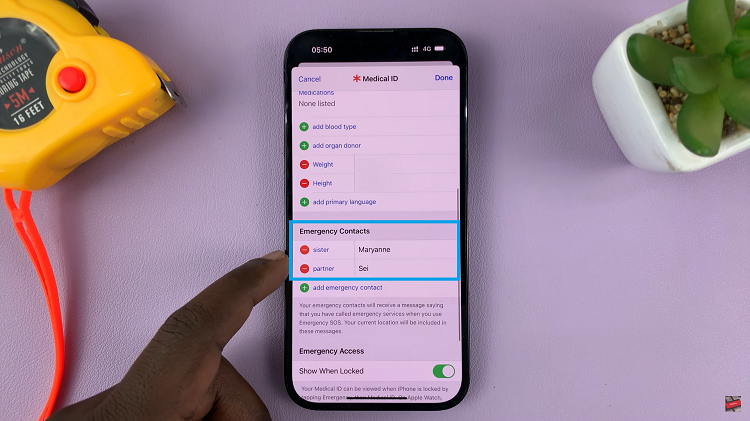 To remove a contact, tap on the red minus (–) icon next to the contact you wish to remove. This will reveal the "Delete" option, which you need to tap on to remove the contact. After you have removed the desired emergency contacts, tap on "Done" to save your settings.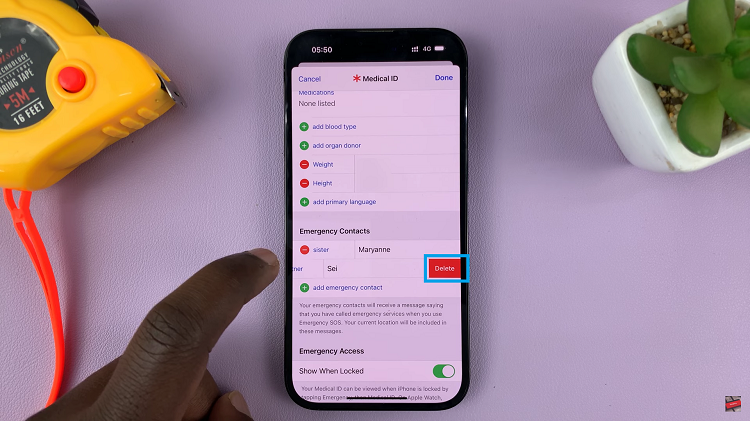 It's important to note that emergency contacts can be a valuable resource during critical situations, so ensure that you update them promptly whenever necessary. Remember, it's always essential to stay prepared and have the necessary contacts readily available in case of emergencies.
Watch: How To Enable & Disable Message Notification Badges On iPhone