The Samsung Galaxy S23 Ultra offers an impressive array of features that cater to every facet of the modern user's needs. Among these features is the Keyboard PEN Detection.
This feature automatically activates the Air Command menu upon detecting the S Pen's presence or absence, making it a valuable tool for those who frequently use the S Pen.
In this article, we'll guide you through a step-by-step process on how to enable and disable keyboard Pen detection on your Samsung Galaxy S23 Ultra.
Also Read: How To Enable & Disable Auto Spell Check On Keyboard Of Samsung Galaxy S23
How To Enable & Disable Keyboard PEN Detection On Samsung Galaxy S23 Ultra
Begin by tapping on the "Settings" app. This app is typically represented by a gear-shaped icon. In the Settings menu, scroll down until you find the "General Management" option. Within the General Management section, locate and tap on "Samsung Keyboard Settings."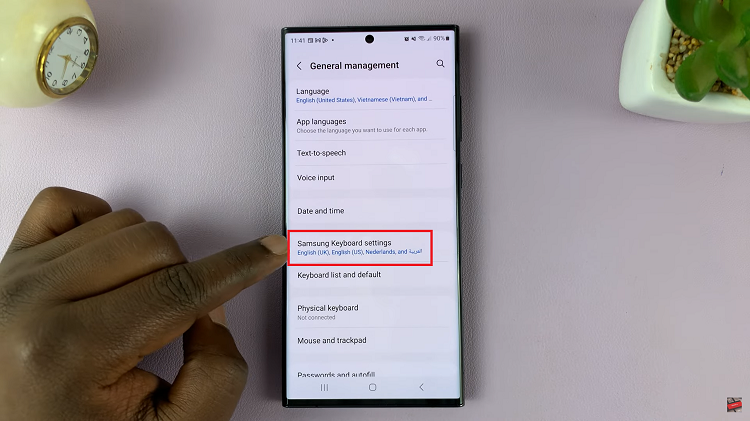 Inside the Samsung Keyboard Settings, you'll find various options related to the keyboard's functionality. Scroll through the options until you come across "Handwriting." Tap on it to access handwriting-related settings.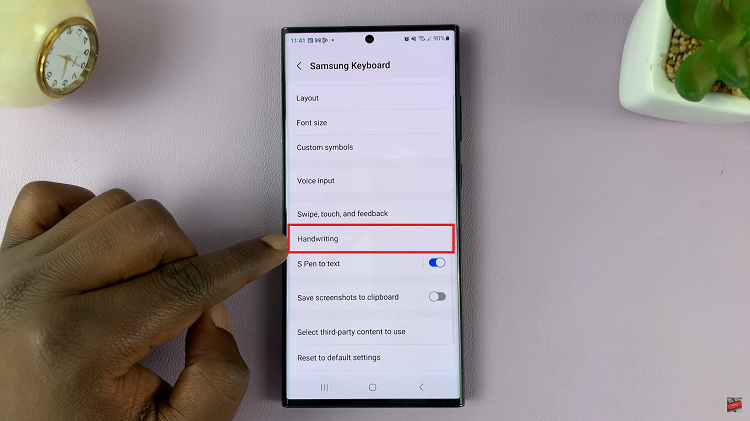 In the Handwriting options, you should see the "Pen Detection" toggle switch. This is the feature that enables the device to detect your S Pen. Tap on the toggle switch to turn it on. Once enabled, the device will automatically activate the Air Command menu when you remove the S Pen.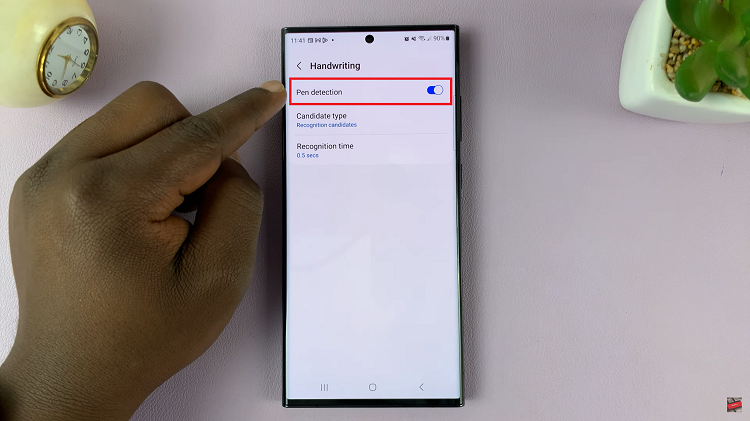 To turn this feature off, tap on the toggle switch. Disabling this feature means that the Air Command menu won't automatically appear when you remove the S Pen.
Watch: How To Enable or Disable Swipe To Type On Keyboard Of Samsung Galaxy S23 S23+ S23 Ultra