The Redmi Note 10 pro is Xiaomi's latest offering in the Redmi Note series and is a direct successor to the Redmi Note 9. It's improved aesthetics and features make it a real go to phone in the mid range price bracket.
We picked up a unit, compiled a few videos showcasing some of the most essential tips and tricks you need to know about to make the most out of this phone. We compiled that into the playlist below for your entertainment and knowledge.
Starting with the dual apps feature which literally lets you duplicate applications and sign in with two different accounts, you can simply scroll through using either the navigation buttons or click on the list icon in the upper right corner to show all 40 videos in the playlist.
See On Amazon: Xiaomi Redmi Note 10 Pro
Break Down Of Redmi Note 10 Pro Tips and Tricks
Dual Apps
The Redmi Note 10 pro via the MIUI interface, allows you to create duplicate apps called dual apps. you can sign in to both apps with different accounts and have them active at the same time. This is possible for most apps on your device and apps from the play store. Dual Apps
Developer Options and USB Debugging
Like most other Android phones, you can choose to become a 'developer' on your Android phone and get access to features that are not official.These features are already in your phone but not displayed on the UI. However, if you feeling nerdy, you can enable developer options in your Redmi Note 10 pro. You can also enable USB Debugging as shown in this video.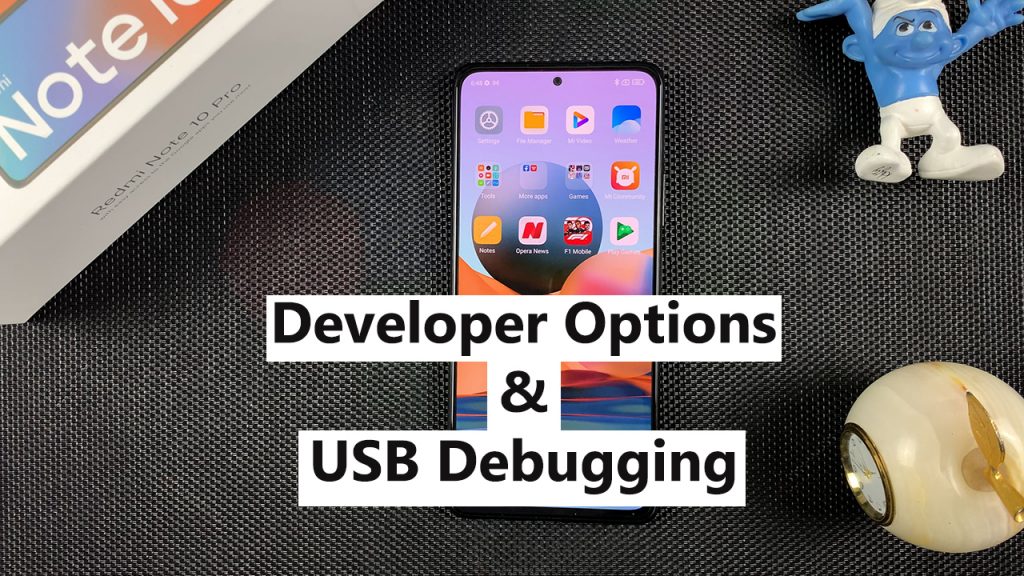 Always On Display
Unless you're living under a rock, right next to an iphone user, the always on Display has been on Android phones for quite a few years. In the Redmi Note 10, you can not only enable and use several designs, you can create your own! Check it out: Always On Display
Clear Cache Automatically
Clearing cache on an Android phone is one thing but to have your phone do it for you automatically is something else. You can set your Redmi Note 10 pro to automatically free up your cache memory and save your battery life. Here's How to do it: Clear cache automatically
Change Font Size
The Redmi note 10 pro is a phone made for everyone. Including people who need the larger fonts to read and scroll through the menus. That's why you can change the font size across the whole interface. Change Font Size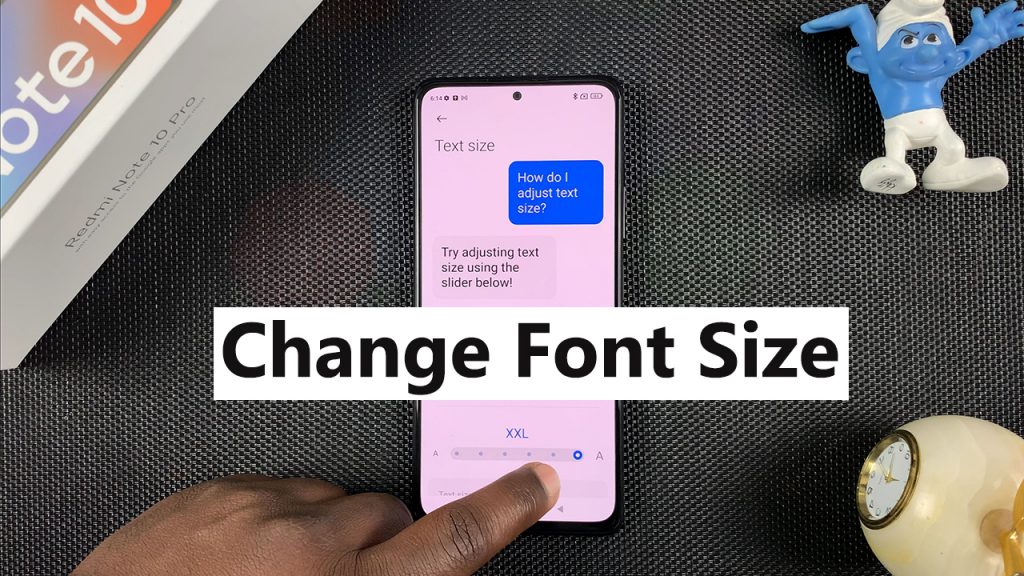 How To Insert The SIM Cards
If you would like to see me inserting the SIM cards and the Sd card into the phone, this is your chance. Take not of how the cards are placed on the tray before sliding it inside. How to Insert SD card
Dual Clock
I like to monitor the time where I am, and also the time in Brazil because that's where my best friend lives. But I want to see both times in one glance. That's why I enabled the dual clock feature to see both times on my home and lock screen. How To enable Dual Clock
Quick Ball
Imagine having a hidden ball on your screen that you can call on to for your favorite shortcuts. You can place this ball at the most convenient spot on that 6.67″ display. You can also customize the shortcuts on that ball. Isn't that the coolest thing ever? See the Quick ball
120 Hz
By the way, did you know that the Redmi Note 10 pro has a 120 Hz refresh rate Amoled display. Now that you do, you should also know that it's not on by default. You have to go into the settings and turn it on! Turn that 120 Hz refresh rate on !
Fingerprint Sensor
The Redmi Note 10's fingerprint sensor is on the power button on the right hand side of the phone. I was low key hoping for an under display sensor but then I remembered the price of this phone and sat myself down. Anyway, here's me setting up the Fingerprint.
Hide Apps
You know that app you want to hide? That one! I made a video on how to hide apps on the Redmi note 10 pro because you can. Unless you have the password, you can not only access the app, but the app is like John Cena to third parties. Here's How to Hide
Hide Notification Contents
I hate now notifications pop up on your phone's screen and everyone around you can see the snippet that reveals the contents of that notification. Especially Whatsapp messages from Erica! You can set your Redmi Note 10 pro to show notifications on the screen but hide the contents. Watch: How to hide Notification contents
Control Center
If you're coming from an iPhone, then you know about the control center. MIUI adds a control center to the Redmi Note 10 pro. You can even customize the control center. Redmi note 10 pro control center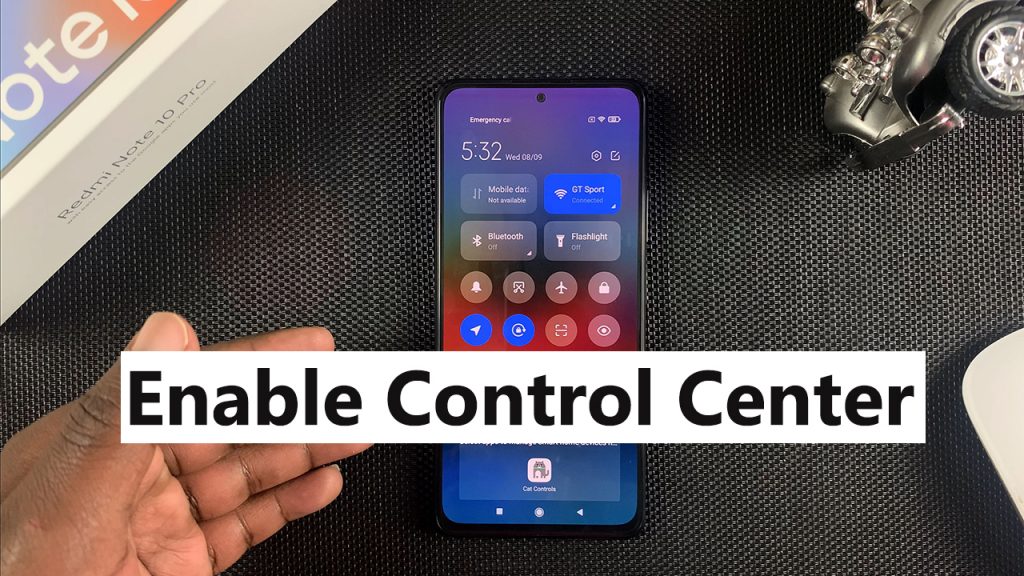 Face Unlock
If you don't like the side button fingerprint scanner, then you have the Face unlock option and of course other options like the lock screen pattern and password. In case you choose Face Unlock, here's how to set it up. Face Unlock
Customize The Lock screen Clock Format
Let's be honest, you probably look at your phone's lock screen clock more than the watch on your wrist. That's why on this phone, you can customize the clock to sit exactly where you want it on the screen. Here's how to customize the lock screen clock format.
Screenshot
It wouldn't be a tips and tricks playlist if I didn't show you how to take screenshots. In fact in this one, I explained upto 4 different ways to take screenshots. Buttons, gestures, scrolling screenshots e.t.c. How To Screenshot On Redmi Note 10 pro
Watermarks and Timestamps On Photos
This phone already has a great camera. You can show off your Redmi Note 10 pro by posting pictures with watermarks online. You can also customize the watermarks. Better still, you have the option to add timestamps to your photos if you're into that. Watch the video: https://www.youtube.com/watch?v=406R_T2rEwY
Mute Camera Shutter Sound
If you like to sneak in a photo or two without anyone noticing, then you might want to mute your camera's shutter sound. Here's how to do do that! Turn off camera shutter.
Screen Recording
If you're like me and screen recording must be fun (or maybe not). Screen recording on the Redmi note 10 pro is a pleasant experience with the rich built in screen recorder. The screen recorder is packed with features and settings that I've talked about in this video. Screen Recording
Video Wallpaper
If static wallpapers are too mainstream or boring for you, then you can use a video as your wallpaper on this phone. You can take a video or use some of the animations in your Themes app. Check out the video.
Dual Video
The Redmi Note 10 pro allows you to shoot videos with feed from both the front and the back cameras. You can also change how much of the video space each camera occupies. See all that and more here: Dual Video In Redmi Note 10 pro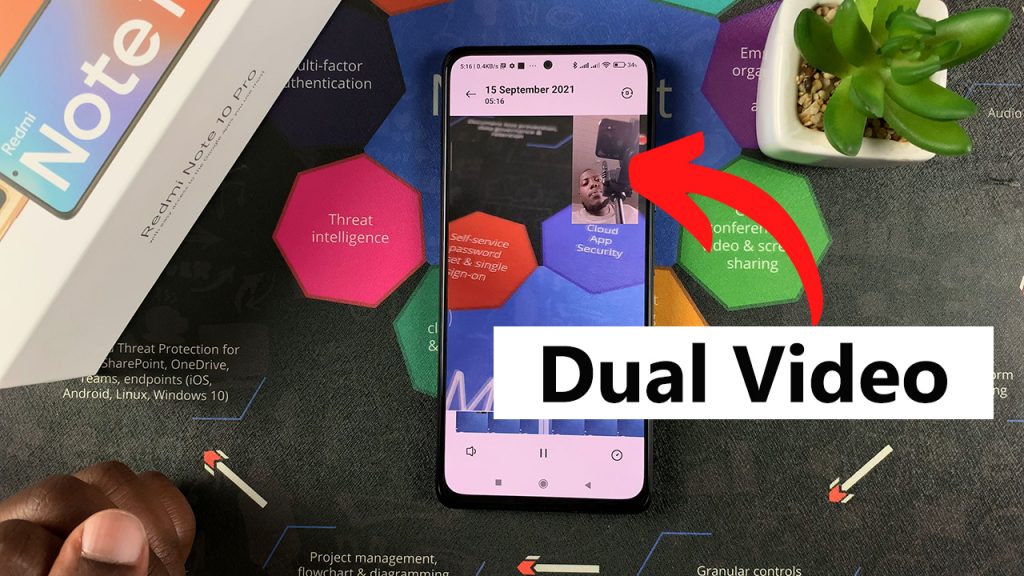 2 Whatsapp Accounts
There's nothing worse than having a dual SIM phone on which you can't run two Whatsapp accounts at the same time. That's why you need a Redmi Note 10 pro if you want to be able to. I used the dual apps feature to do this. Check how it unfolded here in this video.
Partial Screenshots
Most phones only take a screenshot of the entire screen or more. Of course you almost always have the option to crop to exactly what you need. But what if I told you you could take circular screenshots or non-box screenshots? Would you believe me? Partial screenshots
Gestures
People are different. Some people like buttons while others like gestures. Luckily, everyone can buy the Redmi Note 10 pro because you get both options. Here's how to switch between buttons and gestures.
Macro Camera
You can use the macro camera to take those ridiculously close shots with your Redmi Note 10 pro. But before you can do that , you need to access the Macro camera in the camera app as shown here: Macro camera
How To Close Background Running Apps
Apps running in the background unnecessarily can hog your memory and ruin your battery life. You need to close unused apps that are running in the background as shown here. Close apps running in background
Split Screen
With a 6.67″. display, it would be criminal not to have the split screen feature. Split screen lets you use two apps at the same time. You have to enable the feature first though. Split Screen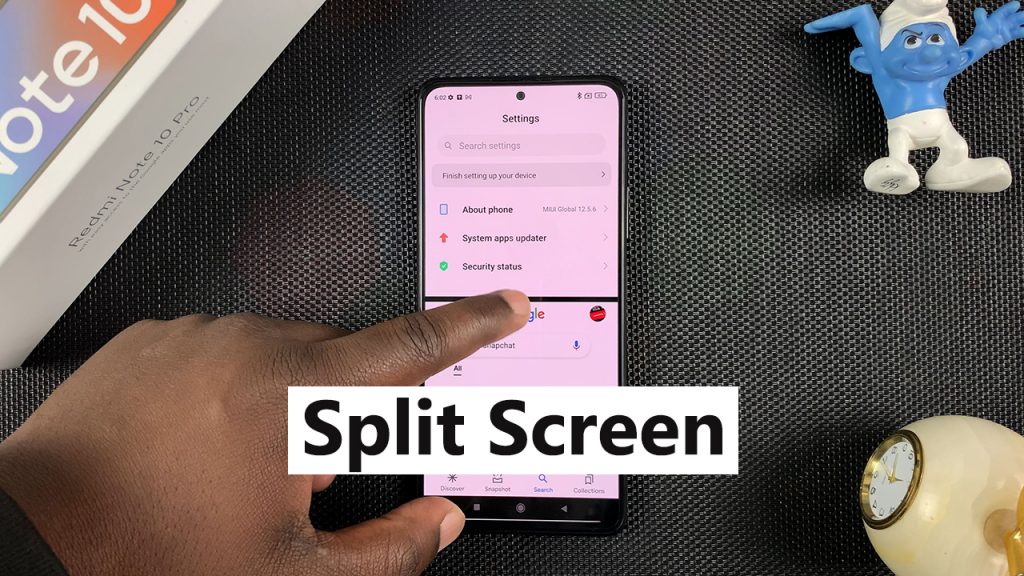 Change The Ringtone
Ringtones are important because they alert us. That means you're better off putting a ringtone you prefer hearing or one you think is most effective. Here's how to change your Redmi Note 10 pro ringtone.
Block Opera News Notifications
As soon as i had finished setting up my Redmi Note 10 pro, I started getting notifications from Opera news app. I found these annoying and unwanted. All I did was disable notifications from the app. Check this out: video
Disable Promoted Apps
MIUI will start promoting apps straight out of the box. You'll see these when you open folders with similar apps like the 'Games' folder. You can shut down that nonsense easily by disabling the feature. Disable promoted apps
APK Installations
One of the main reason why you would be installing APK files is because the pp you're trying to install is unnown in the play store. You can allow installation of these unknown apps in your Redmi note 10 pro; Video
One Handed Mode
The Redmi note 10 pro is a huge phone and you'll almost always find yourself holding it with both hands. But you can activate one handed mode as shown here: One Handed Mode
Restore Default Theme
LEarn how to restore to the default theme after you get bored experimenting with other themes and wallpapers. This will also bring back the original wallpapers. Restore Default Theme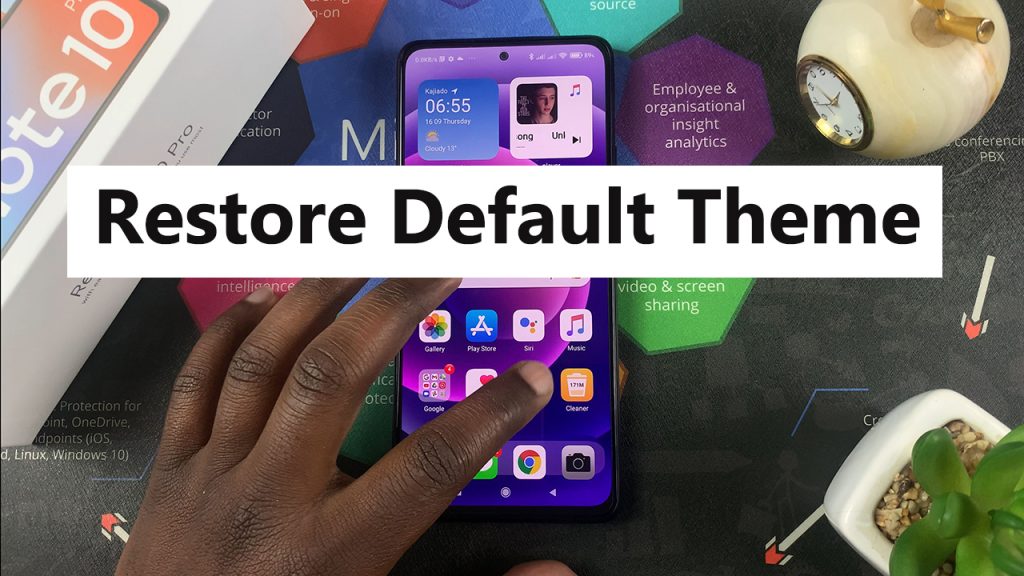 Block Someone
You can block someone so they may never call or text you again. If you have a change of heart, you can unblock them. The UI allows you to do that. How To Block On Redmi Note 10 pro
Safe Mode
If you're experiencing problems with your phone, you can boot it in safe mode to trouble shoot. There's an actual safe mode start option on this phone. Safe Mode
iPhone Redmi Note 10 ????
Disclaimer: This is not important at all. I found a nifty way to make your Redmi Note 10 pro look like an iPhone. I found an iPhone theme in the app store and tried it on before reset to the default theme 10 minutes later. It was a fun 10 minutes. iPhone Redmi Note 10 pro!
Watch: Redmi Note 10 Pro