With a plethora of search results at your fingertips, thanks to the Google search engine. Learning how to efficiently manage and explore these results can significantly enhance your online experience.
One way to achieve this is by opening Google search results in new tabs, allowing you to navigate through different links without losing track of your original search.
In this article. we'll guide you through the process on how to open Google search results in new tabs enhancing your productivity.
Also Read: How To Turn Off Standby Mode On iPhone
How To Open Google Search Results In New Tabs
By Using the Rick Click
Begin by launching your preferred web browser and navigating to the Google homepage. Once there, enter your search query – the topic want to explore. Press the 'Enter' key, and a list of search results will appear before you.
Next, apply a simple right-click on the link of your choice. Among the options, tap "Open In A New Tab." You can repeat this process for multiple links if you want.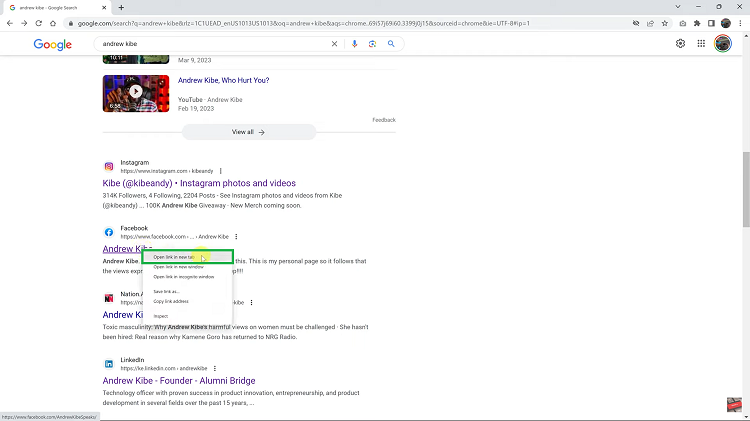 Using Google Settings
If you're seeking a different method to achieve the same outcome, Google offers an option through its settings menu. At the bottom left corner of the Google.com homepage, you'll find the settings menu. Within the settings menu, select the "Search Settings" option. Upon clicking, a new window will open.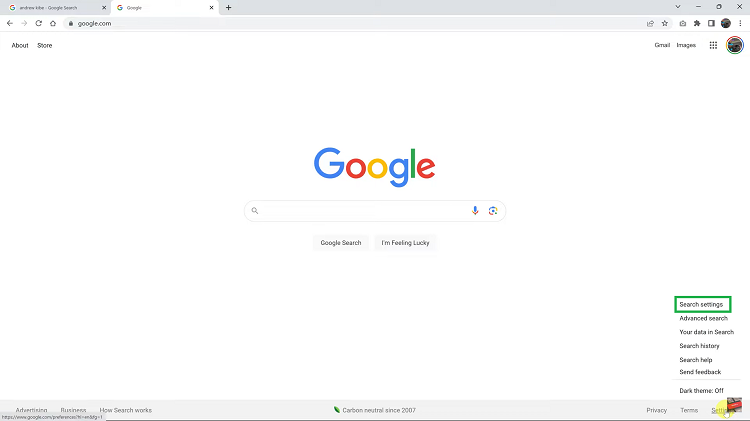 To fine-tune your search preferences and make the desired changes, scroll down the "Search Results" section. You'll find a checkbox positioned underneath the label "Where results open." By selecting this checkbox, you're effectively signaling to Google that you want your search results to open in new tabs all for every link.
Your quest to optimize your search experience is nearly complete. Scroll a bit further and locate the "Save" button. Click on this button to solidify the changes you've made to your search settings.
Using Older Version of Google
Alternatively, if you using the older version of Google.com, simply tap on Settings in the bottom left corner. Within the settings menu, choose "Search Settings" option.
Once opened, on the left side panel, select Desktop Preferences. From the options there tap on the toggle switch on the label "Results In A New Window". The switch should turn blue to show it is turned on.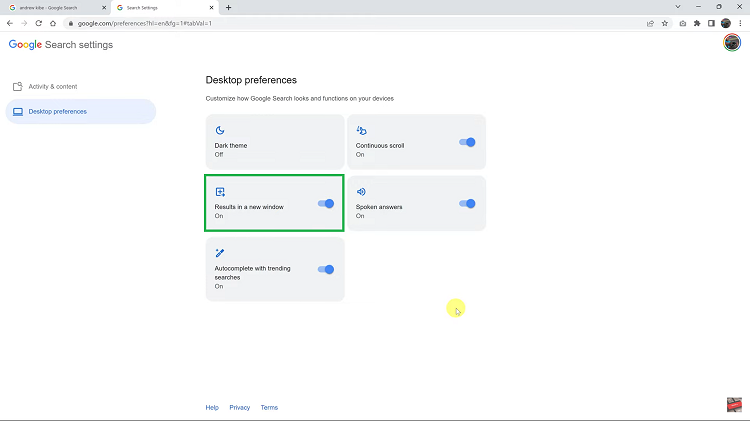 With your settings adjusted, you've now set the stage for a more fluid and organized online research journey. As you browse through your search results, each link you choose will open in a new tab allowing you to delve into various sources of information while retaining easy access to your initial search results.