For iPhone users, standby mode can be a convenient feature as it conserves battery life by putting the device into a low-power state when it's not in use.
However, there are situations when you may want to turn off standby mode to ensure immediate access to your device or certain features.
In this article. we'll guide you through the process on how turn off Standby Mode on your iPhone. Before we continue, make sure that your iPhone has iOS 17 or later versions.
Also Read: How To Record Screen On iPhone With Sound
How To Turn Off Standby Mode On iPhone
Firstly, open the "Settings" app located on your iPhone's home screen. It's the gear-shaped icon that you'll easily spot among your app icons.
Next, scroll down the Settings menu until you come across the option labeled "Standby." Once you find it, tap on it to access the Standby settings.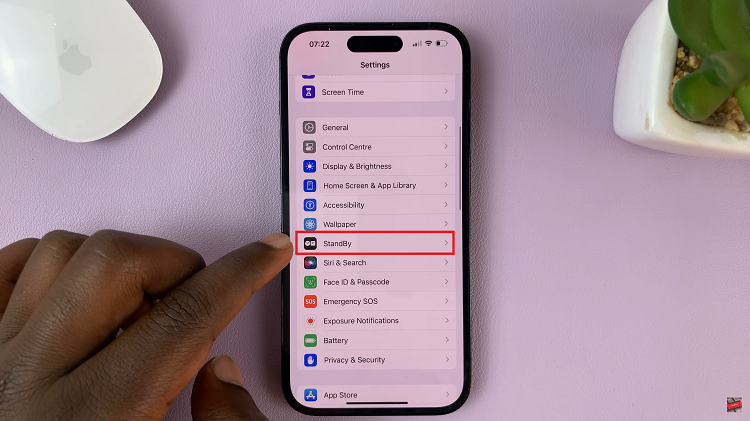 Now, you'll see a toggle switch at the top of the Standby menu. To turn off the standby mode, simply tap on the toggle switch next to "Standby" to disable it. The switch should move to the off position, indicating that your device will no longer go into Standby mode automatically.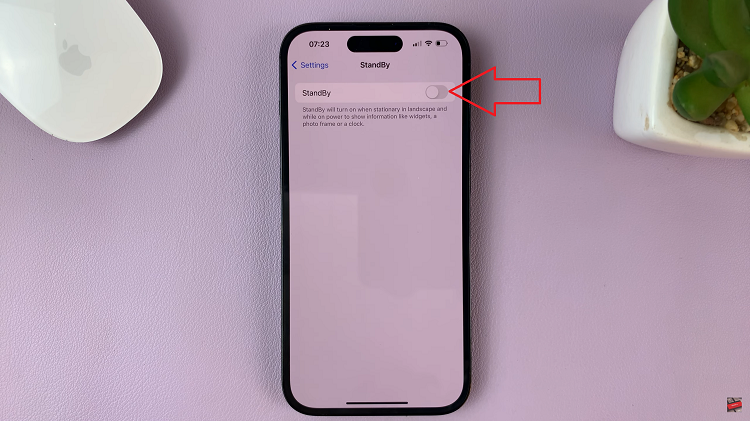 By disabling Standby, you ensure that your iPhone stays active and responsive throughout your usage, offering you the convenience and flexibility you need in your daily life.