If you have an Android phone or tablet, then you've probably heard about Mobdro. That Android application that lets you stream live TV and content from around the world. Installing and using it on Android is very easy.
But watching stuff on your smartphone is not half as comfortable as watching on your PC. Unfortunately, there's no Mobdro app for PCs or Macs. Not even iOS devices. But if you really want to watch Mobdro on PC or on your Mac there's a workaround.
First of all you'll need to install an Android simulator on your computer. I recommend Bluestacks because they have a Windows and a Mac version of the application. An Android simulator is a software that creates an Android environment on your computer. An environment where you can install Android applications and games.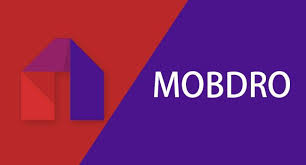 Mobdro, being an Android application can then be installed in that environment;  and run like a normal Android application.
So the first thing you want to do is download and install Bluestacks or any other Android simulator on your PC or Mac. Set it up by signing in with your google account like you would on a new Android phone.
Once that's done, download the latest version of the Mobdro APK. Install it in the simulator.  Now you can stream content and live t.v. right from your PC or Mac. The advantage here is that you get to watch on the bigger screen and probably in a more comfortable and Ergonomic set up.
You can enjoy all the Mobdro features you'd normally enjoy on your smartphone. You might even get better speeds on Mobdro or PC and Mac if your computer is more powerful than your Android smartphone.