In an epic new re-design of the Windows operating system, Windows 11 now has the taskbar icons and the start button in the middle of the taskbar.
Microsoft said they wanted to put 'you' at the centre of their design but ended up putting the icons at the centre. But it's all good.
Fortunately, you can move the start button and taskbar icons to the left side of the screen and make the taskbar look like the good old familiar Windows 10 taskbar.
Open settings by clicking on the taskbar and selecting the Settings icon, or simply pressing Win + i on your keyboard. With the Settings window open, click on 'Personalization' then select 'Taskbar'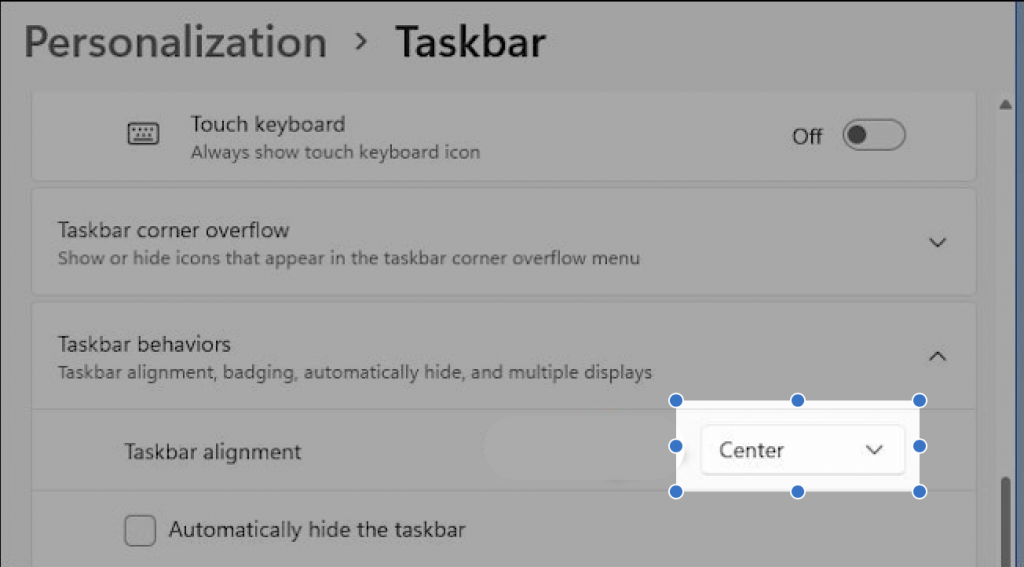 From the taskbar settings Window, select 'Taskbar behaviours'. Then go to Taskbar alignment and choose 'Left'. Your taskbar icons and the start button will align themselves to the left side of the taskbar and look like a Windows 10 taskbar.