The Amazfit is the budget friendly smaller brother to the GT2 line of smartwatches from amazfit. And although it has some of the features of its bigger brother stripped down to accommodate the lower price, it still spots a decent heart rate sensor.
That means you don't have to sacrifice that feature when choosing this watch over the other higher end ones. In this article, I'll be showing you how to measure your heart rate using the GT2 e.
Before you can measure your heart rate (on any smartwatch really) make sure you're wearing your smartwatch correctly. It's gripping properly on your wrist and there's no oil or sunscreen on the part where the sensor makes contact with your skin.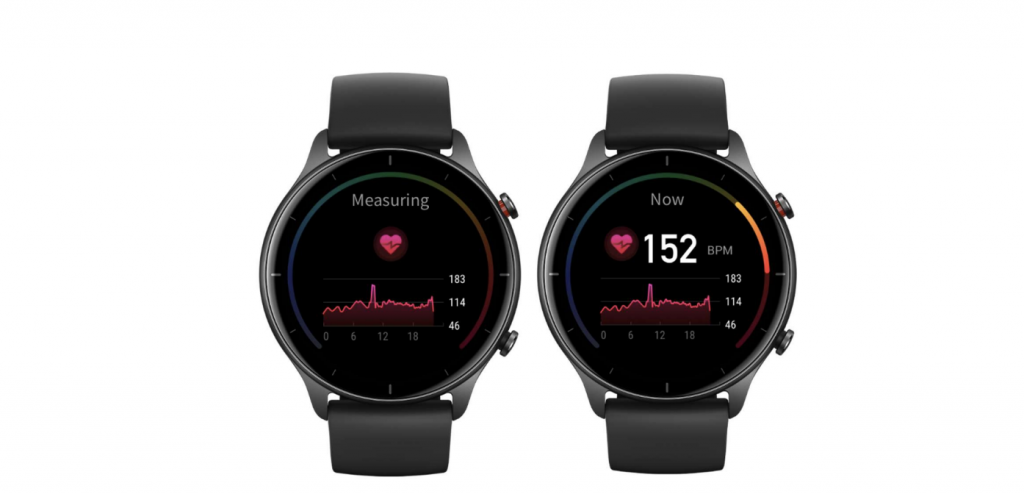 Manual Measurement
If you want to measure your current heart rate, you can do it right from the watch interface. Simply press the upper right button on your watch to open the main menu. Then tap on 'Heart Rate'. Give it a few seconds to measure and calculate your heart rate. The watch will then display your heart rate!
Automatic Heart Rate Monitoring
You can also set your watch to measure your heart rate automatically. For this, you have to pair your watch to the Zepp app on your smartphone.
Go to Profile, then select the Amazfit GTR 2e, then tap on Health monitoring. On that page, tap on 'Detection Method' and select 'Automatic heart rate detection and Sleep assistant detection'.
Then you can choose the interval for those automatic heart rate detections. All the info and graph of your continuous automatic hear rate measurements will be synced to your Zepp app on your smartphone.
You can also set an alert for Heart rates beyond a certain point. Your watch will alert you when that line is crossed.