Everyone loves their privacy when it comes to Whatsapp conversations. I already discussed a nifty way to hide your Whatsapp chats using the Archive.
But iOS is one step ahead of Android in this one. iPhones users with Face ID are able to lock their Whatsapp applications with a built in feature. These feature protects your Whatsapp application with its contents using Face ID.
How To Lock Whatsapp With Face ID
It's built right into Whatsapp for iOS. All you need to do is activate it. First make sure you have the latest version of Whatsapp. Then go to your settings, then tap on Privacy. At the bottom of the privacy page,  tap on Screen lock and toggle the button next to 'Require Face ID'.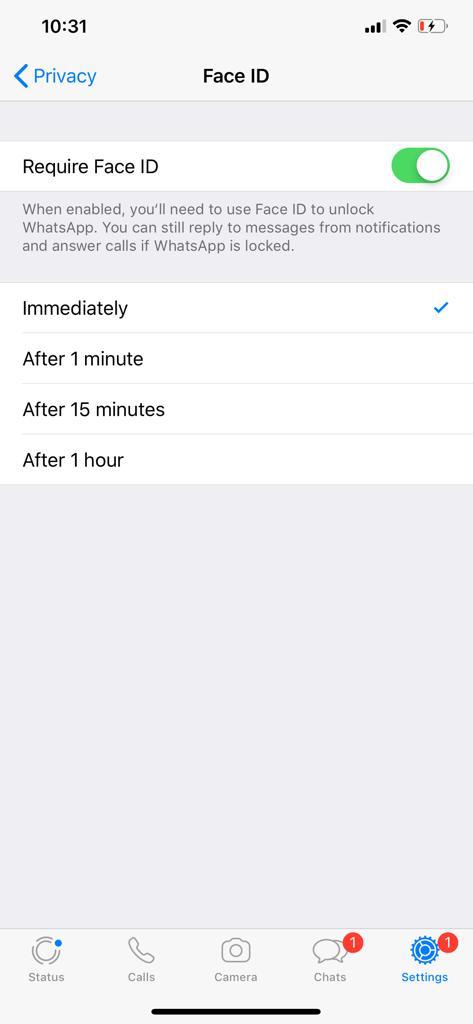 Choose the interval of time for which the Face ID authentication will be required to access Whatsapp. Now, everytime you open the whatsapp application, you'll be required to authenticate your access through Face ID.
This feature is currently only available on iPhones with Face ID but Apple are reportedly working on the touch ID version of the feature for older iPhones.
NB: There's no similar feature on Android but you can use this nifty trick to hide your Whatsapp conversations while we wait for something solid from Google.